International Superstar Soccer 2000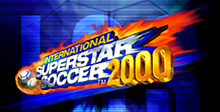 Click the "Install Game" button to initiate the free file download and get compact download launcher. Locate the executable file in your local folder and begin the launcher to install your desired game.
Still the best football game around on any system, though a WOrld Cup edition is apparently due later in the year. FOotie purists maintain the Japanese original - J-League Perfect Striker - is slightly better, but even at its now inflated price, International Superstar Soccer 64 is the ultimate example of the Beautiful Game. Another essential purchase.
Download International Superstar Soccer 2000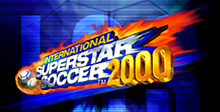 System requirements:
PC compatible
Operating systems: Windows 10/Windows 8/Windows 7/2000/Vista/WinXP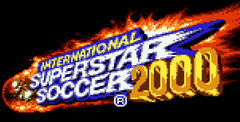 System requirements:
PC compatible
Operating systems: Windows 10/Windows 8/Windows 7/2000/Vista/WinXP
Game Reviews
The best football game ever made is back with a vengeance. It's been 16 issues since we reviewed the last incarnation, the masterful ISS '98, now at long last we've got our sweaty hands on the next instalment in the series.
International Superstar Soccer 2000 is set to be the most refined version to date, with a fantastic RPG mode adding longevity to the one-player game, and the speedy football engine from J-League Perfect Striker 2 providing an even more fluid passing game. The RPG section is far from complete in the version we've all been playing in the office, but judging by what Konami promise will be in the finished cart, it's going to be superb. Starting as a talented but wayward young hopeful, you have to improve your skills and impress the scouts enough to win a contract with a big team. There are various training exercises you can practice to boost your rating in different abilities - for example, one exercise requires you to curl the ball into the net from increasingly more difficult positions. It sounds very much like an English version of the incomprehensible career mode from Perfect Striker 2, which is something we've been itching to get to grips with.
In Tim's Perfect Striker 2 review, the one thing he thought might improve the game was the addition of a hi-res mode. Well now we've got one, albeit at a very early stage. ISS Millennium uses the expansion paê to allow for ultra-crisp graphics. It's still a long way from being fully optimised at the moment, and there are some terrible drops in frame rate, particularly whenever the Sky TV swoosh happens before an instant replay, but don't worry - developers Major A pride themselves on the smoothness of their gameplay, and if they can't get a hi-res mode running properly, we won't be forced to endure it. There's currently an option to turn it off, but if it can't be done perfectly then it will just be dropped from the final version.
At normal resolution, it's a joy to play. As with Perfect Striker 2, ISS Millennium has the same basic core as the utterly breathtaking ISS '98. There are a couple of new moves to be found, including a neat step-over, and some new animations. The stadiums are better than ever, with flags draped around the running tracks and fantastic video replay screens in the showpiece arenas. As far as we can tell, the players have the same set of skills as they did in the '98 version but the goalies have been vastly improved. N64's office champion Tim actually had a little trouble in racking up his customary six goals against Martin. Hopefully we'll be able to get a better look at the RPG section next month. We'll also let you know how well the optimisation of the hi-res mode has gone, and whether it'll be included in the final version.
Football may be a funny old game. Saint, but it's also an essential genre for any new console to exploit - in both Europe and currently footy-mad Japan. Well, finally the N64 finally has the necessary balls! Those soccer supremos at Konami have taken the legendary payability of their Super NES blockbuster International Superstar Soccer and transplanted it, with extras and enhancements, into an polished polygon 3-D engine for the N64. Undoubtedly the star of the last Shoshenkai show when previewed there last autumn, J League Perfect Striker has a strong claim to the accolade of best football game ever, combining the elusive twin towers of skilful gameplay and highly impressive visuals.
The latter are surely the most detailed and realistic of any soccer sim. Never mind motion-capturing the polygon players' countless varied movements for supremely fluid animation - they've even done the same for their many authentic gestures. These include appealing for free kicks and penalties, helping a floored player up, squaring up to an opponent who's just fouled a teammate, and raging at the ref after being booked. The substitutes even Umber up before coming onto the field. Such incredible attention to detail really adds to the authentic big-match atmosphere, the 15 different goal celebrations proving particularly satisfying. The only aspects missing from the real sport are the ability to gob phlegm all over the pitch and make Nazi salutes to the crowd - probably a good thing then.
Instant Replay
Naturally, the 3-D graphics can be viewed from a choice of distances and vertical tilts. Although you can't rotate the pitch for an upfield view as in many next-generation soccer sims, it would have been detrimental to the skilful passing action anyway.However, you can rotate the view to watch goals and interesting incidents on the instant replay, complete with slow-motion and freeze-frame facilities.
The sole graphical flaw is the slowdown in the action which sometimes occurs when the penalty area is packed with men, particularly in four-player mode. It's a minor and occasional problem, though, which fails to mar the scintillating gameplay.
Choosing from the selection of real J League teams it's possible to play an exhibition, league season, cup tournament or one of several scenarios (eg one down with a minute to play). A whole netful of match options enable you to fine-tune the game. As well as toggling various rules, such as offside, on/off you can select from 16 stadiums and three different refs (including a card-happy one). A day or night game can also be chosen, along with weather conditions which do make a difference to the play: for instance, the players can slip on a snowy pitch when trying to turn quickly!
In The Dugout
Even more impressive is the tactical side of the game which features just about every formation and strategy any manager could dream of. You can even fiddle with individual player positions and defence/midfield/ forward zones to create your own custom tactics which can be saved to Controller Pak, along with edited players and teams. Up to four strategies, such as offside trap and pressing game, can be allocated to buttons for instant activation during the match - so if you're one down with a minute to play, you can easily switch to all-out attack without flicking through any menus. Individual players can also be assigned special roles such as sweeper and striker; or made to man-mark opposing star players. Strategic substitutions also prove vital as players become tired or are stretchered off after a bad tackle.
Don't worry if you're not a tactical anorak, though, as the arcade-style gameplay is simplicity to get to grips with. The controls are surprisingly instinctive, despite the impressive number of skills which can be performed. You name it, these players can do: Intricate passing, powerful shots, delicate chips, overhead kicks, shuffling dummies, heel flicks, and no less than three types of header. Aftertouch can also be applied to swerve shots and chips, although the effect is quite subtle. For once, decent one-twos are actually achievable in a football game, but the real star of the show is the through-ball facility, sending a defence-splitting pass for a forward to chase.
Not Perfect But...
The final result is a realistically varied game with no shortage of skilful play, five levels of CPU intelligence provide plenty of challenge, along with the same number of keeper settings. There are no easy sure-fire 'bug' goals scored here. Although many come from rebounds - leading to exciting goal-mouth scrambles as the defenders frantically try to clear - you need to string decent moves together to create chances in the first place. This is particularly satisfying In multi-player mode, requiring a good deal of co-operation from team-mates; although switching of control between on-field players can be perilously confusing when defending, resulting in silly mistakes and accusations of bung-taking!
Great-looking, supremely playable and brilliant fun with a group of friends, Perfect Striker has already set a league-topping standard which subsequent soccer rivals will find very hard to emulate.
Nintendo 64/N64 Screenshots
GameBoy Color Screenshots
See Also
Viewing games 1 to 4