International Track & Field 2000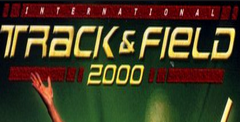 Click the "Install Game" button to initiate the free file download and get compact download launcher. Locate the executable file in your local folder and begin the launcher to install your desired game.
People say:
5
By now, we've pretty much seen everything developers can do with this genre, whether it's the original Track & Field for the arcade, or DecAthlete for the Saturn or even now, International Track & Field 2000 for the PS. After all, there are only so many variations of the classic button-mashing formula. Admittedly, IT&F2000 is one of the better-looking games of this type. The motion capture looks realistic and spot-on. The character models are nice as well (wait until you see the female diver for the U.S. team...talk about a bronze goddess!)...although some of the American boys seem a bit chubby around the equator. The limited gameplay, however, does hurt. After a couple of gos, I was bored. Pretty much all the events involve speed button mashing. How about some more variety, like some spinning around the analog stick for instance? (That would've been perfect for Cycling.) Even playing IT&F2000 multiplayer, which you'd think would be a lot of fun for this type of game, wasn't that exciting. My fellow editors and I had more fun playing Winter Heat because of the wider variety of gameplay found there. A couple of events are interesting (diving, horse vault), but a couple isn't quite enough to bring this game into any kind of spotlight. If you're into pretty visuals and shallow gameplay, check it out.
6
I've always found Olympic-type games to be a blast if they're done right. Take Winter Heat and DecAthlete on the Saturn for instance. And while Track & Field is well-made and provides a good number of events to play, at times it's just too technical and boring for my liking. Sure, some of the tap-tap-tap-type of events are exciting, but overall there's just not enough to this title. It's better rented for a multiplayer-filled night, than purchased outright.
5
I've been a fan of track and field games since Microsoft's Decathlon back in 1983. This genre commands not only button mashing but also timing and dexterity-basically, it's the essential action game. IT&F 2000 looks fantastic, but the gameplay still hasn't advanced since Decathlon or Konami's own Track & Field for arcades (remember bustin' out your velcro wallet? Awww, yeah). I would have liked to see more innovation with the Dual Shock.
7
How can I sum this game up? Take the ground-breaking first edition, add canoeing, biking, diving, vaulting and weightlifting, as well as sharper, more-realis-tic-than-ever graphics--and you have ITF 2000. The power-and-release gameplay is essentially the same but they've added a finish button. This option allows you to lunge forward in close races, and it works too. Granted I'm a big fan, but I think this is one of the best multiplayer games around.
Download International Track & Field 2000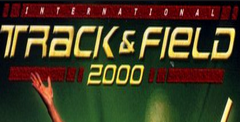 System requirements:
PC compatible
Operating systems: Windows 10/Windows 8/Windows 7/2000/Vista/WinXP
Game Reviews
Classic arcade multiplayer action is bom again on the PlayStation in this superb Konami sports title. Revamped from its glory days in the arcades, International Track & Field triumphs with terrific traditional gameplay that's enhanced by gold-medal 32-bit graphics.
Track & Field of Dreams
The good old days of frantic button-pounding are back in these 11 heart-racing events. Everything from the 100-meter dash to the discus and shot put are included, along with three difficulty levels and a practice mode to help you train for the fierce competition that awaits.
The controls for your athlete are simple to initiate and play, yet difficult to master. Some events, like the hammer throw and high jump, take hours to perfect, and even then you might choke when you have to qualify in only three attempts. But this is part of the fun, especially in three-or four-player action, where you see firsthand who's a primetime player and who ends up banging their fists on the track and ciying their eyes out. Expect a lot of trash-talking and good times-this is one of the best head-to-head sports games on the market.
Sweet Fleet Feet
Huge, detailed, fully rendered sprites smoothly run, throw, jump, and hurdle in a beautiful Olympic-size stadium. Athletes fall so hard in the long jump that you'll cry out in agony, while other times you'll cheer as players celebrate a win by pumping their fists in the air. The victory stand is hilarious, especially if one of your buddies ends up in fourth place.
Digitized voices and realistic, hysterical crowd noises are combined with the old beeps and bloops of Track & Field's arcade past. The announcer past. The announcer gets you amped before each event by asking "Who will be number one in the world?" and congratulates you if you win or qualify. Players scream "Ouch!" and "Whoa!" when you mess up or injure them.
Gold Medal Glory
International Track & Field is the Carl Lewis of track and field games, streaking across the finish line in unmatched form and fun. So far, everything else is strictly a runner-up.
ProTips:
In the hammer throw, don't throw until the arrow turns red. Release the hammer when it's on the right-hand side to keep it inbounds.
In the pole vault, spring from the pole when it's bent-just before it straightens out-for the best height.
Sometimes the difference in the 100-meter dash is the final lean across the line. Don't forget to stretch, or it could cost you first place.
In the triple jump, reach 13.33 meters and see a special surprise from the old arcade Track & Field.
The most important part of the swimming event is the flip turn. Don't turn too early, or you won't get a good push.
Practice the high jump so you know how high you can go, then start with the har around that height. This maximizes your point potential if you make it and gives you a better chance to win.
That's right. Track & Field. Or, as it's now called: International Track & Field.The original button-pounding frenzy of a coin-op is here for the PlayStation and it's great! Konami has taken its '80s classic and put a 3-D twist on it. The result: one of the best multiplayer sports games going. I say multiplayer, because T&F has little to no replay value for a single player, because it's so easy to master and there are only ten events.
When one mentions the old Track & Field game, inevitably, the first thing out of someone's mouth is how you had to pound away at those run buttons: and how some people went so far as to use pencils or rulers for maximum output. Well, guess what? That same button action is used for this version.
If you've played the other 32-bit sports games in Konami's arsenal, then you'll know what the athletes look like, with their distinctive polygon forms and move-ments.The motion-capture in this game is excellent and really complements the solid playability.The only drawbacks are the aforementioned lack of replay value in solo mode, and a lack of stat-saving. In T&F you can save a world record, but it won't list the name of the record-holder. On top of that, there's no Top Ten for the best records in each event (although there's a high score table for all-around winners). This detracts from the multiplayer game and "bragging rights."
All in all, Track & Field is worth checking out. It's not a game you'll want to own, but it'll be sure-fire entertainment when you've got friends over.
See Also
Viewing games 1 to 5