Kitaria Fables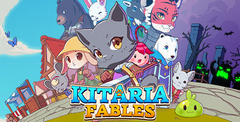 Kitaria Fables is a wonderful action RPG that takes place in a world full of anthropomorphic animals. Like any good RPG, this game has a range of characters to meet, quests to complete, and dungeons to explore, so get ready for an adventure of a lifetime that you won't forget. Eager to know more? Be sure to stick around, as I'm going to go over everything you need to know about this adorable game. Let's jump into it.
Real-time combat
The combat in Kitaria Fables takes place in real-time, meaning you'll need to have quick reflexes and make decisions on the fly during your encounters. You can choose from a range of swords, bows, and magical weapons to take on your foes with depending on what you prefer, so try different things out and see what you enjoy using most! There's something for everyone in this game.
Farming and crafting
If you're worried about just having to fight all the time, don't be! Kitaria Fables has all sorts of other features outside of combat, including farming and crafting. With farming, you'll be able to grow various crops to keep your food supply up, and with crafting, you'll be able to make all kinds of cool things that'll help you out on your adventure. There's so much more to this game than just fighting monsters, so enjoy it! Kitaria Fables is actually quite similar to Fantasy Life, so if you ever played that game on 3DS and enjoyed it then consider downloading this one!
Multiplayer fun
One of the best things about Kitaria Fables is that there's a co-op mode that lets you play with a friend. How cool is that? You'll be able to take on foes together and have a blast doing so. RPGs are always better with friends, so definitely considering getting a friend to join you on some quests. If you choose combat styles that complement each other, then you'll be an unstoppable force to be reckoned with.
Vibrant graphics
Lastly, let me tell you a bit about the graphics in Kitaria Fables which are just incredible. Everything is so vibrant and detailed and it really helps you feel immersed in the world.
All the NPCs are especially well-designed, and I guarantee you'll absolutely adore some of them because they're so charming and fun to talk to.
9
Kitaria Fables does everything right and delivers an exceptional RPG experience unlike any other. The combat system is excellent, the large variety of gameplay elements keeps things interesting throughout, and the story is wonderful too. If you're looking for a fantastic new game to play, then stop the search and download Kitaria Fables right away.
Pros:
Vibrant graphics
Great combat system
A fantastic story full of fun characters and events
Simple controls that are easy to get the hang of
Cons:
The game is a bit too slow-paced
Certain bosses are really tough to beat and can make things frustrating
Rare resources can be hard to come by, making the game feel quite grindy
Download Kitaria Fables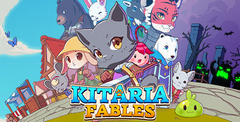 System requirements:
PC compatible
Operating systems: Windows 10/Windows 8/Windows 7/2000/Vista/WinXP
Similar Games
Viewing games 1 to 8