Knockout Kings 2001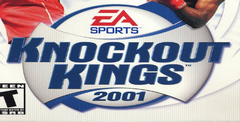 Click the "Install Game" button to initiate the file download and get compact download launcher. Locate the executable file in your local folder and begin the launcher to install your desired game.
Part of boxing's lure is the personalities behind the gloves, and the PS2 is the perfect system to portray them in EA's boxing game. Almost every well-known fighter past and present is represented from Ali to Frazier (along with their fighting styles). What you can't see in these shots are some of the cool motion-blur effects and roving cameras that contribute to the feeling of speed and impact. Coming this winter.
Download Knockout Kings 2001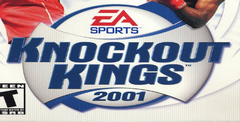 System requirements:
PC compatible
Operating systems: Windows 10/Windows 8/Windows 7/2000/Vista/WinXP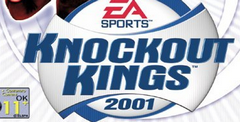 System requirements:
PC compatible
Operating systems: Windows 10/Windows 8/Windows 7/2000/Vista/WinXP
Game Reviews
We're amazed how good this winter release title looks-it's incredible. EA used their new Cyber Scan technology to map the boxers' faces. The motion-blur effects are equally impressive, especially when using the new-and-improved Haymaker punch. The gameplay is refined to include signature boxing styles and something called Dynamic Punch Control--a feature which allows you to make and control your own custom combos.
People say:
7
If you're looking for a fisticuffs game in the vein of Ready 2 Rumble, keep looking--KK 2001 is best suited for hardcore boxing aficionados. Not that the average player couldn't pick it up and have fun, but the strain of learning actual boxing strategy might spook quick-fix gamers. As long as you're a fan of the series, or you just like realistic sports sims, you won't be disappointed. The format is similar to the PS version: Tons of pro fighters from the past and present, same training rounds, same arenas, etc. Everything is the same except for a couple major points. First--and most importantly--it's fast. Not fast like Ready 2 Rumble, but quick enough to make dodging punches, backing away, and throwing combos much more effective. That alone opens up a whole new level of strategy. The second, it's mighty sharp-looking. Yeah, some of the characters and referees look like zombies, but for the most part they appear close to their real-life counterparts. Essentially the things I thought held back the PS version (lack of speed, stiff animation, etc.) are fixed. Unfortunately the collision detection is still a little sketchy. Some body shots appear to pass through the front of the abdomen. But it's the kind of problem that seems more severe than it really is--in other words, it doesn't hurt gameplay all that much. If you're the least bit into boxing (and you have patience) you should buy this game.
6
About half of EA's PS2 games deliver hype and presentation while offering stunted gameplay. Luckily, Knockout Kings 2001 falls into the right half, with gameplay firmly at the forefront of the experience. I love training for the big fight, and KK2001 faithfully re-creates the lengthy process of becoming #1. I still find the controls a little sluggish, with a minor delay between button-press and the resulting action. This hampers the "float like a butterfly, sting like a bee" approach, but it does makes counter-punching and blocking more important. Visually, the game is pretty average for the PS2. It's not Madden, but it's not as bad as Live or NASCAR.
7
The scope of the title is amazingly encyclopedic, and educated me about the past and present of the sport as much as it did entertain me. The sheer number of punches, combos and fighting styles is dizzying, but the graphics are not. EA focused on making the boxers resemble the real thing, but some of their heads look weird and don't fit their bodies. Punches look fine when thrown, but fighters often act like they're lifeless sandbags when hit, and sometimes even the collision detection seems suspect. These problems shouldn't scare boxing fans away, though. Even if Knockout Kings has its knocks, it's still easily the best boxing game out there.
You have to love one of the new signature features in this year's edition of Knockout Kings-female boxers. You get the feeling EA is having a hard time thinking of new stuff to add to their big boxing franchise? Other additions include new fighting styles (specific to boxers), an enhanced Career Mode, and a broadened Create-a-Boxer feature. Look for it to land a punch this fall.
People say:
7
Ali, Frazier, Holyfield, Lewis...but not Tyson (you'll have to play Codemasters' game to play with him). That's about the only big-name you won't see in this authentic boxing game. Licensed arenas, judges, boxers and even female fighters; If they've made a name for themselves In a rope-enclosed ring, they're in this game. EA goes beyond just sticking a name on a 3D puppet, too. Each boxer looks very similar to their real-life counterpart, and uses one of four specific boxing styles. Some boxers have their own signature moves, and all of them have strengths, weaknesses and bios. The scene seems set for strategic boxing, but somehow, the matches always seem to degenerate into a button-pounding jab fest with a few blocks and pushes thrown in-especially when the match is played with another human opponent. The action is intense, but sometimes the boxers don't punch or react to a punch the way they should. They seem a little...stiff. It just doesn't always feel like two 250 lb men are whaling at one another. Still. I like this game. There's something satisfying about beating a Lightweight to a pulp with a Heavyweight and pitting famous boxers from past and present. And I highly recommend you turn on the confrontational rap music because it really puts you in the mood. Now if only EA would fix the weird-looking round card girls, this game would be stronger than Don King's hairspray.
7
Methodically punching and covering up until someone finally falls down-That's KK 2001 in a nutshell. It's not a game for the impatient, or anyone who expects a Ready 2 Rumble-style experience. As a pure sim it's somewhat better than KK 2000. They've added more punches and defensive moves but the boxers are so stiff and robotic it doesn't translate welL There's nary a hint of fluid, lifelike movement in this Rock 'em Sock 'em Robot-inspired game. Fans will like what they've done with the Career Mode and the addition of female boxers. For me it doesn't offer enough to warrant a purchase. I'm content to wait and see how the PS2 version turns out.
7
Boxing titles have been under-represented in gaming since Super Punchout, and EA has done the best job yet of resurrecting a respectable genre. But like all other boxing sims. playing KK isn't nearly as compelling as whacking on a good fighting game. Fighters look good and move crisply when they're separated, but when two come together for close combat, that tactile snap just isn't there. Aesthetically, EA has done a masterful job by including many of the most colorful old-school champions and re-creating classic eras and venues for the bouts. KK is a series that may achieve Madden-like status in years to come, but it's not quite there yet.
Playstation 2 Screenshots