Lobotomy Corporation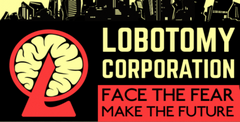 If you liked titles such as SCP or movies like Cabin in the Woods, then the folks over at Project Moon have developed the game for you. Lobotomy Corporation for PC is less about removing parts of people's brains, but more about the containment and observation of, well, monsters. You play as the administrator of the Lobotomy Company, who observe and keep monsters and creatures and use their energy as a resource to power the earth.
The Nitty Gritty
There are two main modes in which you can play this game, the work mode or the story. During the "work" mode, you play as the administrator of the Lobotomy Corporation, observing and keeping an eye on the monsters or the 'Abnormality' as they are referred to, monitoring the levels of energy they generate. After you've completed whatever task is required in the work mode, then a story will follow, where the various characters in the game will issue you certain missions that will gradually push you closer to hidden truths and secrets about your already dubious place of employment. Despite your role as administrator, you pretty much enter the corporation blind, learning whatever horrifying secrets you find out though exposure and carrying out your job, which involves trials such as monitoring energy levels and making sure none of your employees die. Naturally, some monsters don't like the idea of captivity by human hand, so they plot to break free and cause as much destruction as they can. Your job is to prevent or stop these murderous rampages from happening, or face the worse consequences possible.
What I Enjoyed
This is a management game with a twist. Normally those kinds of games can bore me as it feels like just living through the mundane life of a manager, but the inclusion of the monsters in Lobotomy Corporation adds a dark edge to this. The eerie atmosphere and feelings of tension are apparent from the start and make for a gripping story, as well as all the mysterious truths and shady inner workings of the company. Despite its cartoon look, the game can ramp up the horror and gore when it wants to, with the somewhat innocent look of some of your co-workers contrasting with the dark nature of the work.
What I Didn't Enjoy
If you enjoy difficult games then this will likely be for you. Trying to understand what pleases the abnormalities is pretty much trial and error, and when it goes wrong, it leads to deaths that the game severely punishes you for. Before long though this can become infuriating, as the lack of save points can quickly lead to being stuck in a loop of defeat, which can be very off-putting.
In Total
Equipped with a suitable soundtrack, great looking animations and a concept that leaves you with an urge to learn more, Lobotomy Corporation is a solid game that stands on its own two feet which you're liable to lose a lot of time playing. However, the frequent setbacks and difficulty might also see you losing a lot of your patience.
Pros
Unique concept
Lovely design, great music
Work mode and story mode provides variety
Cons
Monsters can be unpredictable which can get annoying after a while
The game likes to punish you hard for simple mistakes
7/10
Download Lobotomy Corporation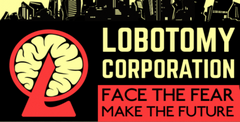 System requirements:
PC compatible
Operating systems: Windows 10/Windows 8/Windows 7/2000/Vista/WinXP
Similar Games
Viewing games 1 to 5