Manic Karts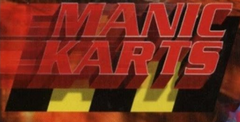 a game by
Virgin
Platform:

PC

Editor Rating:

4

/

10

, based on

1

review
User Rating:

4.0

/

10

-

1

vote
Rate this game:
See also:
Racing Games
Overview
Hearken back to the days of your adolescence. Do you remember Jimmy, the kid whose dad was the handy guy with motors and such? Well, Jimmy was inevitably the one kid in the neighborhood who had a go-kart. The one kid every other kid wanted to visit so they could go over and race around on that cool go-kart. Remember back to when it was your turn to ride the screamin' demon? Invariably the go-kart would never work, and you would spend your day as Nurse Hathaway handing crescent wrenches to Jimmy's dad. Jimmy's dad wouldn't get the kart working for the rest of that day, but boy, how he could slug down those Pabst Blue Ribbons. You also got to learn some new words that you wouldn't dare use near your mom. Manic Karts is that experience come to life on the computer.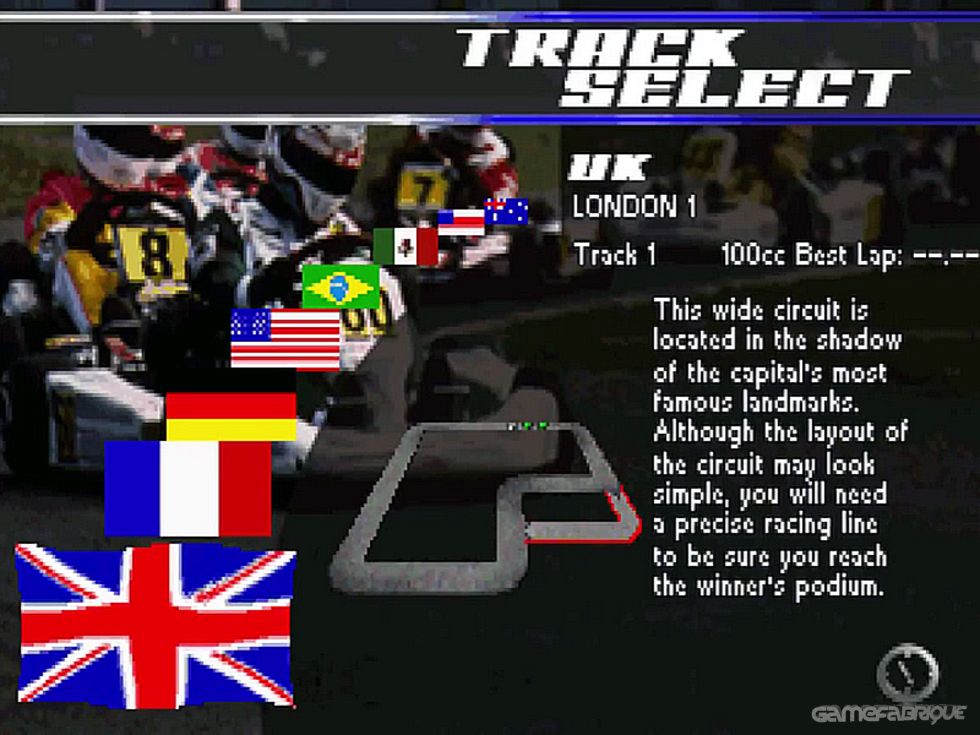 After a brutally painful installation and monumentally cumbersome loading of the game, you are treated to a sub-mediocre day at the track. In the best of worlds, you are to make haste and blow away your international competitors on the Karting circuit -- that is, if you don't come to your senses and play another game that at least borders on fun. You can compete in a single race, easy season, hard season or Championship Cup. If you must, you select your kart with its specific preset color/number scheme and off you go. Although I can't imagine that it would have been too hard to program it so that you could separately choose your color and your number. Just a thought.
Gameplay
The game is rough handling epitomized; this kart definitely needs a steering overhaul. The camera angles may be switched to different views, but I could not find one I was comfortable with. I played this game on a game pad. I get the feeling that a joystick is the way to go, but I wasn't going to buy one just to play this game. Once I had saved my season with my specified calibrations and settings for user controls, I figured I was set to complete my kart season -- when much to my compounding dismay, the user control settings were not saved in my season. So I started back onto the circuit with no steering or acceleration, which are quite helpful when trying to navigate New York's streets against Lupe from Brazil. I could not exit and therefore sat there until the other karts finished their race and I stumbled home with an embarrassing last place. Needless to say, I soon gave up and spent my time doing other things.
Graphics
The graphics were disappointing and rather pedestrian. Not much else to say, other than this is no Mario Kart.
Documentation
The 11-page manual is somewhat helpful, but seems a little thin in attempting to add any enjoyment to a game that needs it.
System Requirements
Minimum requirements: 486/66 MHz, CD-ROM drive, 8 MB RAM
Bottom Line
This game is not good, especially when you have other games out there like Nintendo 64's Mario Kart. I can't see that this game deserves much more than an 18, due to problems from the starting gun of installation to the checkered flag of the in-game action.
Download Manic Karts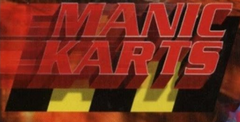 System requirements:
PC compatible
Operating systems: Windows 10/Windows 8/Windows 7/2000/Vista/WinXP