NASCAR Road Racing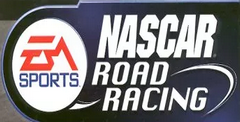 Click the "Install Game" button to initiate the file download and get compact download launcher. Locate the executable file in your local folder and begin the launcher to install your desired game.
NASCAR is often associated with Scalextric-like circuits and slack-jawed drivers called Al, Bob or Randy. When not at the wheel of their substitute grizzly, they're clutching a squealing pig under one arm and sucking on a clay pipe. And they're dead boring. Oval circuits are for athletes and Walthamstow greyhounds. Cars were designed to negotiate all manner of different corners, gradients, bumps and twists, so watching them go round and round like they're on an invisible tether is enough to make us comatose.
But wait. What's this? EA Sports attempting to wake us up with barking mad V8 engines and winding tracks just like in Toca Touring Car Champion and Formula One? Welcome, NASCAR Road Racer.
And They're Off
Each race starts with an overhead view of vehicles jostling for position, and of the track wriggling away into the distance. Straight away you notice that all the cars rock gently back and forth like miniature cross-channel ferries. This is presumably to give the impression of an undulating road surface, but in actual fact it makes it look as though everyone's got odd-sized tyres. A similar effect was used in Sega's aged Daytona USA and it didn't look realistic there either.
Another thing you spot is that your expensive 3D accelerator hardware hasn't clicked into action. And you know what? It never will. Circuits and scenery are all rendered in software, making them universally blocky and uninspiring. Although EA Sports will tell you this was deliberate, in that it enables people to run the game on the simplest of PC set-ups, the result is distinctly lacklustre. As you can see from the screenshots, NASCAR Road Racer looks rather ragged in comparison to rivals such as Codemasters' Toca 2: Touring Cars.
Audio quality isn't much better. Hit another car or scrape a barrier and it sounds like an excerpt from a Three Stooges fight scene. Lock fenders with a rival and it sounds like you've got an automatic pop-gun strapped to the roof. It's actually quite funny, but then we haven't paid money for the game.
Forty Winks At The Wheel
Opponents don't seem to adopt any particular stance before each corner, meaning you have to second-guess them the whole time. And they make every effort to veer into your path when you overtake, meaning you're hopping mad by the time you reach the finish line. All in all, the AI feels very dated.
Handling isn't too much to get excited about either. Where other titles provide a variable realism and physics set-up, Road Racer doesn't even hint at them. This leads to dead steering and hugely predictable races every time. If you do come up on a bend too fast, simply jump on the brakes and fly round without a scratch. Touch another car and it behaves erratically, almost as though you've just disturbed the driver from a snooze.
Even with the latest-generation steering wheel attached to the system the whole game feels remote, mainly due to the lack of any force feedback settings. Our latest-generation ACT Labs wheel was heavy and lifeless, as though we were sitting at the controls of a combine harvester. The keyboard is far more responsive.
To sum up, Road Racer is an elementary, single-player arcade game dressed up as a simulation, with the NASCAR badge to hurry sales along. To be brutally honest, it has very little in its favour.
Download NASCAR Road Racing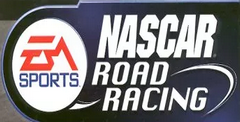 System requirements:
PC compatible
Operating systems: Windows 10/Windows 8/Windows 7/2000/Vista/WinXP
Similar Games
Viewing games 1 to 9