NHL 09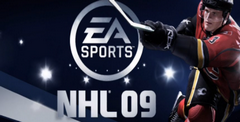 Professional hockey in video games hasn't quite been the juggernaut in the same way that other sports have been. However, that has not stopped developers from creating some of the most fun, interactive, and visceral hockey game experiences out there. NHL 09, despite being one of the 'earlier' releases in the series, still holds up incredibly well by today's standards and can easily be returned to time and time again. Its crisp controls, neat aesthetics, and overall fun gameplay give it that bit of charm and character that many games today lack. It might not be the absolute best nor perfect experience in the realm of hockey video games, but it manages to hit all of the desired aspects without trying to revolutionize a formula that works. It's a refreshing experience that can earn respect even today.
A Breath of Reality
Like most sports games, the primary modes of NHL 09 have you build your team or your player, battle your way through lower leagues, and finally reach the majors with the hopes of bringing home the Stanley Cup. Like many of the games that come after, specifically and NHL 10-14 and NHL Legacy, the 'Be a Pro' mode has been updated to a great degree and really showcases how far game design has come in the years before. Its also interesting to note how many changes were made to finer details of the game because of the NFL and NBA 2K series in terms of teambuilding/management.
Building off of NHL 08, you've got a lot of free reign to design your character on their path towards the Stanley Cup. By today's standards, this game still looks and feels pretty good overall – for 2008, it looks fantastic. Its easy to get sucked into the immersive Ness of this world based on this idea alone.
Skating Strategy
What I truly loved most about this installment was that it kept/added some strategy to playing each game. Along with responsive and crisp controls, you were also forced to not be on the ice at all times. As much as you might want to be, you sometimes have to sit one out and direct your team from the sidelines. Its not about being the star player out on the ice, nor is it only about scoring the most goals (which, I mean, is of course the point but its not that easy). Its about positioning, learning the movements of the AI, and learning from your past mistakes. It can take some time, but the progression system of NHL 09 is one to be reckoned with that still stands up today.
Bottom Line
NHL 09 has a lot to love that comes from years of prior experience. The controls are responsive, the different game modes keep you coming back for more, and the core career mode is done in such a way that each season feels unique.
8
When you've gotten enough practice and you're skating circles around the other team, you know its time to step up the difficulty a notch.
Pros:
Immersive graphics/commentary
Incorporation of strategy keeps you invested
Controls greatly improved from other titles
Cons:
Some aspects could use tweaks (menus, AI)
General aesthetic is plain
Game overall lacks polish
Download NHL 09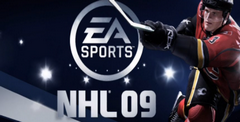 System requirements:
PC compatible
Operating systems: Windows 10/Windows 8/Windows 7/2000/Vista/WinXP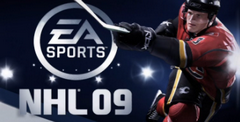 System requirements:
PC compatible
Operating systems: Windows 10/Windows 8/Windows 7/2000/Vista/WinXP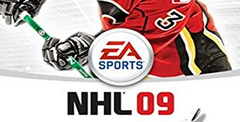 System requirements:
PC compatible
Operating systems: Windows 10/Windows 8/Windows 7/2000/Vista/WinXP
Playstation 3 Screenshots
Playstation 2 Screenshots
Similar Games
Viewing games 1 to 8