One Piece Pirate Warriors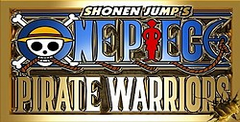 Download One Piece Pirate Warriors and join Luffy and his crew on a thrilling pirate adventure! Battle powerful enemies, discover hidden treasures, and explore the Grand Line in this action-packed game. Ready to set sail? Play now!
Set sail on a thrilling and action-packed adventure with One Piece: Pirate Warriors, a game that brings the beloved world of One Piece to life in an epic and captivating way. Developed by Omega Force and published by Bandai Namco Entertainment, this title combines addictive gameplay, stunning visuals, and a compelling story to deliver an immersive experience that will satisfy both fans of the series and newcomers alike. Get ready to join Luffy and his crew on an exhilarating journey through the Grand Line!
Gameplay
One Piece: Pirate Warriors offers an incredibly addictive and fast-paced gameplay experience that captures the essence of the series perfectly. As a player, you'll step into the shoes of various iconic characters from the One Piece universe and engage in exhilarating battles against hordes of enemies. The combat system is fluid and satisfying, allowing you to unleash devastating combos and special attacks that showcase each character's unique abilities.
The game features a variety of playable characters, each with their own playstyle and moveset, providing a refreshing and diverse gameplay experience. Whether you prefer Luffy's rubber-powered punches or Zoro's swordsmanship, there's a character to suit every playstyle. Additionally, the inclusion of cooperative multiplayer allows you to team up with friends and take on challenging missions together, enhancing the fun and excitement.
If you are a big fan of Dynasty Warriors, Hyrule Warriors, or even For Honor, you will love this game. It plays very similarly and lets you feel like you have real power similar to how it is portrayed in the anime. Wrecking hundreds of people per match makes this a real power fantasy.
Visually
Visually, One Piece: Pirate Warriors is a treat for both the eyes and the fans of the series. The game beautifully captures the vibrant and distinctive art style of Eiichiro Oda's original manga, bringing the world of One Piece to life with stunning detail and authenticity. The environments are richly designed, ranging from picturesque islands to bustling towns, each brimming with personality and charm.
The character models are highly detailed, showcasing the unique traits and characteristics of each member of the Straw Hat crew. The animations are fluid and dynamic, adding an extra layer of excitement to the combat sequences. Whether it's unleashing powerful special attacks or witnessing the explosive interactions between characters, the visuals in One Piece: Pirate Warriors truly do justice to the beloved source material.
Story
One Piece: Pirate Warriors weaves a captivating and epic tale that follows the adventures of Monkey D. Luffy and his crew as they sail the treacherous waters of the Grand Line in search of the legendary treasure, One Piece. The game faithfully retells key story arcs from the series, allowing players to experience the iconic moments and battles firsthand. The narrative is engaging and immersive, capturing the spirit of camaraderie, friendship, and adventure that defines One Piece.
9
One Piece: Pirate Warriors is an outstanding game that successfully captures the essence of the beloved manga and anime series.
Pros
Addictive and fast-paced gameplay with satisfying combat mechanics
Stunning visuals that faithfully capture the art style of the One Piece series
Diverse roster of playable characters with unique abilities and playstyles
Engaging story that retells key moments from the series
Cooperative multiplayer for an enhanced multiplayer experience
Cons
Repetitive gameplay mechanics in some missions
Limited exploration and open-world elements compared to other action-adventure games
Download One Piece Pirate Warriors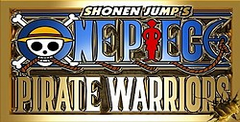 System requirements:
PC compatible
Operating systems: Windows 10/Windows 8/Windows 7/2000/Vista/WinXP
Game Reviews
One Piece Pirate Warriors - Welcome aboard the action-adventure thriller that recounts the adventures of the friendliest crew of pirates, led by the restless Monkey D. Luffy. Join the Straw Hat Pirates for the most incredible adventures.
Pros of the game:
The game's three-dimensionality doesn't spoil the style of the original One Piece anime in any way
Play as your favorite character and teach your enemies their unique techniques
Fight both a group of enemies and the boss one-on-one. But pirates aren't always honest
Playstation 3 Screenshots
See Also
Viewing games 1 to 8