Pneuma: Breath of Life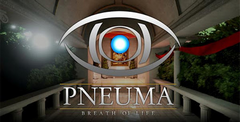 Click the "Install Game" button to initiate the free file download and get compact download launcher. Locate the executable file in your local folder and begin the launcher to install your desired game.
There's a fine line in video games that separates the titles that are clever from those that only appear to be on the surface. While this isn't something that can be seen within all games, it becomes noticeable in ones that deal with philosophy and the depth of understanding. Pneuma: Breath of Life tends to lean on the genuine, clever side of this spectrum because it has a pointed, detailed story that it wants to tell without muddying the waters too much. A puzzle game similar to the likes of The Talos Principle, both in gameplay and the trope of blurring the definitions of reality, Pneuma: Breath of Life has an intriguing story to tell with a polished environment to match.
Bend Reality to Your Will
So that title might be taking it a bit far, but the premise of this Puzzle game is a bit mystifying if we ignore the mechanics for a moment.
You play as 'Pneuma,' a supposed god in a world that is filled with vibrant marble architecture, heavily reminiscent of the great sights of Athens. The interesting part is that the entire story is narrated by your character. This is no back and forth between the protagonist and a 'higher being' that has trapped them in this world.
Pneuma is not a silent protagonist that lets you directly fill their shoes and craft your own theories (like The Talos Principle). What truly makes the story exceptional to me is that this experience is simultaneously personal and detached. Pneuma is an interesting character that has a lot more to deliver than what meets the eye. I fully understand not everyone may like the commentary that Pneuma provides, considering it begins to delve heavily into metaphysical discussions, but I'm a big fan of metaphysics and metatheatrical elements in media.
The primary shortcoming of this game is that it is relatively short for the price ($19.99 USD), which is fair given that the game lasts less than 3.5 hours. However, I'd argue that the tightness of the narrative makes up for the brevity – its much better to have a short, sweet story that leaves you wanting more than to be dragging through a game once its already spent your interest.
Solve the Puzzles, Find Your Purpose
Pneuma: Breath of Life has gameplay that is nothing too dynamic, but still uses its assets to their full potential. A majority of the puzzles are exercises in changing your perspective and really thinking outside the box. Due to these key aspects, the recent title Superliminal reminded me of this game because the only limit you have (other than the core mechanics of the game, of course) is that of your imagination. That being said, Pneuma is a bit less creative in some senses because there is a definite right way to solve each puzzle.
Solving each puzzle is still euphoric, but the surrounding environment is also something to applaud. The graphics in Pneuma are incredibly detailed and exhibit how much care went into the development of the landscape – it essentially equals that of the writing.
Though there isn't much dynamic gameplay, each level, all of Pneuma's thoughts, and the sense that something isn't quite right all create a fascinating atmosphere and experience.
Bottom Line
Despite being incredibly short for the price and perhaps trying to hard to be deep at certain points, Pneuma: Breath of Life is a fantastic, visceral experience that is carefully detailed, written, and designed.
9
It is well worth your time, though it might be best to look out for the next time it goes on sale.
Pros
Unique story/setting
Graphics are stunning
Always a place in my heart for metatheatre/physics
Cons
Somewhat short for the price
Gameplay generally static, though clever
A lot of jargon in dialogue
Download Pneuma: Breath of Life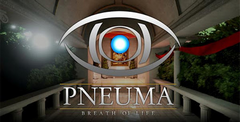 System requirements:
PC compatible
Operating systems: Windows 10/Windows 8/Windows 7/2000/Vista/WinXP
Similar Games
Viewing games 1 to 8