Prison Architect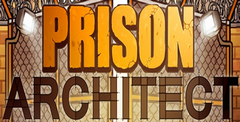 Download Prison Architect and design the ultimate penitentiary! Build cells, manage resources, and maintain order in this addictive simulation game. Take control and play now!
Waking up and running a prison has never exactly been at the forefront of my mind. There are hundreds of things you'll need to consider and you'll also need to be aware that the inmates could start a huge riot and lead to a lot of people getting hurt. Of course, all of this only really applies for real prisons. If you've dreamt about running your own prison before, then you'll be happy to know that you can do so without the risk of harm coming to anyone through Prison Architect. Being a bit of a quirky idea, this title might not have a lot to do in the long run for everyone, but it does let you extensively explore the idea of being a warden with seemingly unlimited power and there's no wrong way to do it. Plus, a lot of thought seems to have gone into each part of the design process – you'll soon be thinking about ways to contain prisoners like you've never done before.
Run the Show
You're the warden in this game and what you say, goes. Realistically, this doesn't sound great from a humanist perspective as you're given complete control over the lives of these inmates. Still, they aren't real, so you might as well go nuts.
The game isn't explicitly short or long – it more depends on how creative you are with your prison designs. After all, that is what the entire game is about. Its all centered around building a prison, hiring staff, building facilities, and gaining more money to expand your prison further. Its pretty simple as a concept, but there is always something that you can focus on and build throughout the game to keep you busy. In this way, it's a bit like Factorio as you try to plot out a prison that can keep staff satisfied and prevent prisoners from escaping while you focus on making enough money to keep your prison afloat. Like many management games, you're given complete control over the design/aesthetics of your prison, which provides endless opportunities to construct what is essentially a stronghold which cannot be escaped.
Other Features
The core gameplay is centered around these ideas of design. However, just like Sim City titles, there's always something that can go wrong that you can directly interact with. Sometimes breakouts or riots may occur, or you can even just send in guards to rough up inmates to keep them in line. You're given total control over guard station placement, onsite doctors, inmate workstations, and hundreds of other possibilities. Gameplay aside, there's some great sound design in this title that couples nicely with the simplistic art style.
Bottom Line
Personally, I don't care for the aesthetic of the game, though I still feel that it was done well and deserves a mention here. Finally, the variety of modes available makes this title a bit addicting – itll be hard to only play it for an hour because you'll always have 'one more thing' to be working on.
The biggest downside with this game is that, once you've played enough, it can get a bit repetitive. Otherwise, it does almost everything right and is an enjoyable experience.
8
Great management title with lots of pathways/events. Plenty of room for customization.
Pros:
Tons of freedom/creativity is encouraged
System management is innovative and intuitive
Easily addictive
Cons:
Can become repetitive
Learning curve can be steep for new players
Download Prison Architect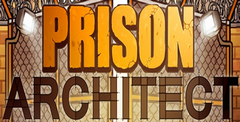 System requirements:
PC compatible
Operating systems: Windows 10/Windows 8/Windows 7/2000/Vista/WinXP
See Also
Viewing games 1 to 6