Project Awakening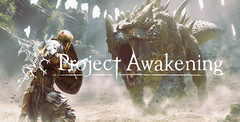 Download Project Awakening and embark on a stunning action RPG adventure! Uncover an immersive story, hone your skills, and face monstrous foes. Will you rise to the challenge? Play now!
I have to be honest here guys, I thought that Project Awakening was canceled! It felt like we saw this game forever ago and it was touted as being a PlayStation 4 exclusive and it just all went kind of quiet. Well, it turns out that the game is not canceled and it is very much still in development. As I am someone who loves fantasy RPGs, I thought that today I would take a look at some of the information we have about the game to see why it is still a game you need to keep in mind.
So, What Is This About?
Hey, I wish that I could tell you exactly what the story of Project Awakening is, but Cygames has been very stingy when it comes to revealing information about what this game is going to be about. What we do know is that this is going to be a high fantasy style of game. The latest trailer that we saw showcased a very cool and gorgeous looking fantasy setting where a warrior goes to battle with this very awesome looking beast!
Three Years Of Work
The first time that I heard about Project Awakening was all the way back in 2018 and then the game went radio silent for three years! I mentioned before that I was sure it had been canceled, but I have to give the folks at Cygames a ton of credit as it appears that they have spent the last three years kicking the presentation up a few notches! While the latest trailer is a cinematic, I think it is clear that they are really taking the presentation seriously. To be honest, any fantasy style game that is released post 2022 is going to be compared to Elden Ring so visuals are very important.
Mixing The Best
While we know next to nothing about the story of Project Awakening, we also know very little about the gameplay. We do know that this is an action RPG and two of the games that have been cited as inspiration are Monster Hunter and Dragon's Dogma which I take as a huge positive. This is also Cygames' attempt at breaking into the Western game market so I am very interesting to see how they feel Western gamers like their action RPGs. Even though we just got a new cinematic, if the style is anything to go by, I think this could be a pretty awesome action RPG.
8
I wish that I could share more news and information about what to expect with Project Awakening, but things are still being kept very close to their chest. I am always down for an action RPG and I think that these guts have what it takes to deliver on this. It is just pretty cool that a game many of us thought was canceled is still in active development. I just wish they would be a little bit more forthcoming with the information.
Pros:
The latest cinematic trailer we saw looks really cool
This is going to be a high fantasy style of story
I am always interested in a new action RPG!
I think that this has the potential to be very cool!
Cons:
We still know next to nothing about the actual story
That also rings true for the gameplay as well
Download Project Awakening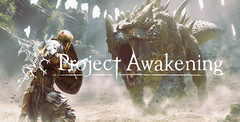 System requirements:
PC compatible
Operating systems: Windows 10/Windows 8/Windows 7/2000/Vista/WinXP
See Also
Viewing games 1 to 8