Honkai: Star Rail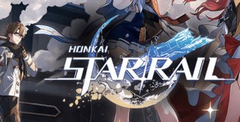 Click the "Install Game" button to initiate the free file download and get compact download launcher. Locate the executable file in your local folder and begin the launcher to install your desired game.
As the third game in the series, Honkai: Star Rail has a great deal to live up to. This free to play series has become very popular and as this one is not just going to be on PC, but on mobile as well, I feel this could actually be the biggest game in the series yet! I thought it would be fun to take a closer look at the game to see what it is going to offer. As I write this the game is not yet complete, but we can still get an idea of what this is going to be all about.
Go Away Honkai!!!!
I love how Honkai: Star Rail has this sci/fi/fantasy type setting, in many ways the vibe here reminds me of the classic Star Ocean series and I mean that as a very good thing. On a train that can travel all through outer space, the Honkai have returned and they are not going to stop until they have destroyed everything that is in their path. They have not given away a lot just yet, but they do have some pretty in-depth character bios for some of the main characters. If you have played the previous game, you will be pleased to know that some of the favorites are returning along with some characters too.
Playing Through An Anime Movie
Visually, Honkai: Star Rail is absolutely stunning. It has a very cell shaded anime style to the visuals and I think that they have done a great job here. I get some Disney Treasure Planet and Disney Atlantis Vibes from the art style here. The various character models that are featured here are very well done and have a lot of personality as well as some serious style about them. You can clearly tell that the people behind this game had a great deal of fun making characters and Honkai for this game.
Party Of Four
What we know about the gameplay (as of writing) is that Honkai: Star Rail is going to be a classic turn based RPG. You can have four characters in your party and getting a good mix I think is going to be key. There are many different things that you can get up to in the game, there are dungeons that you can dive into and explore, various characters to interact with, a ton of missions and the combat looks like it is building upon what worked in the last game! I think that this is shaping up to be something really cool indeed.
8
If you like the other games in the series then you are going to like Honkai: Star Rail. However, I do also think that this would serve as a great place for someone new to the franchise to jump in at too. This is a sci-fi RPG and one that is offering a compelling story, lots of interesting characters, and a lot of depth to the gameplay to keep you invested for the long haul. Oh, it is also free to play so you have nothing to lose by trying it out.
Pros:
This game looks amazing!
There is a mix of new and old characters in the game
I love the sci-fi story and setting of the game
There is going to be a lot of content for you to sink your teeth into
Cons:
From the way this looks, you will probably need a higher end phone to play the mobile version
They still have not given us an expected release date for the game
Download Honkai: Star Rail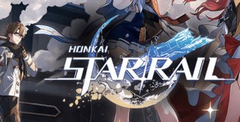 System requirements:
PC compatible
Operating systems: Windows 10/Windows 8/Windows 7/2000/Vista/WinXP
Game Reviews
Well, it seems like the series calls for a different type of game in the same universe. Honkai: Star Rail is an upcoming tactical RPG title that expands on the game's predecessor to bring a more strategic approach to gameplay rather than a hack-and-slash. The previous entry did divide some opinions on how entertaining it is, but that's not to say the franchise doesn't have a significant fan base.
Honkai: Star Rail has been under wraps in gameplay, with betas being offered to a select few. Unfortunately, we haven't been able to get a glimpse into how the game will pan out just yet. However, we've been given a few tidbits to allow some speculation on this upcoming title. Let's look at what we think Honkai: Star Rail will be like.
Honkai Your Horns
So what do we already know about Honkai: Star Rail? It's a game that will focus on turn-based combat with RPG elements, encouraging strategy, exploration, and puzzle-solving. It's a different approach to the previous entry, where all problems were solved with the brute force of your characters.
As far as the story goes, we expect it will be in a similar vein to the franchise lore. You'll be a player tasked with stopping the Honkai from destroying all of civilization. A decent chunk of narrative will be involved to develop a unique storyline. Those unfamiliar with the Honkai series may be baffled about what's happening. Still, if the storyline doesn't convince you, the visuals might.
A colorful palette of cel-shaded environments and characters don every element of Honkai: Star Rail. It's almost like immersing yourself in an anime series, where the combat animation and exploration of the game will be exceptionally entertaining. Where the combat mechanics themselves are involved, we don't know too much about how it will play just yet.
We're sure Honkai: Star Rail will look great and provide some fun elements. But we don't know enough about the gameplay yet to make a firm judgment. There isn't a release date yet, which doesn't help define the road map for when we'll know more. Until then, we'll have to keep our ears to the ground.
Follow the Star Rail
Considering that the game will be across mobile and PC, we'd imagine Honkai: Star Rail's gameplay is a lot like Transistor in terms of mechanics. But again, we have yet to see what will be on offer. It could be something revolutionary or a title that doesn't impress. Our eyes and ears are open to more information!
8
Whatever comes, Honkai: Star Rail will have the budget to at least be worth a try. We know the visuals and the story are already in place to create a game that's at least immersive in some respect. So we look forward to the upcoming days where we're fed a little more information and hope to be able to try it relatively soon.
Round-Up - Pros & Cons
Pros:
Will have outstanding cel-shaded graphics
A continuation from the well-established lore of Honkai
It will probably be a free-to-play title
Cons:
Little information about the game is currently available
Honkai: Star Rail is the third game in the Honkai series. This one does not yet have a release date, but we do know that it is going to be free to play like the previous game was. This is an RPG with some strong tactical elements and a really cool sci-fi story that looks to me like it is going to have a lot of fan service for fans of the series, but also be very welcoming to those who are new to the franchise. The game is going to be coming to PC, but there is also going to be an iOS version of the game as well, although I would imagine you would need one of the more recent iPhones to run it.
Astro Train!
If you get that Transformers reference, you are cool and you and I can be friends. The Star Rail in Honkai: Star Rail refers to a huge train that can travel through the cosmos, this is where the game mainly takes place from what I can see. The Honkai is back and once again are up to their evil ways trying to destroy civilization. I highly recommend that you check out the official website. There are character bios for some of the major characters such as Himeko, Welt, Danheng, Gepard, and more, there seems to be a nice mix of familiar faces and newbies too.
Turning Tricks
The gameplay of Honkai: Star Rail is that of a 3D turn based RPG. You control a party of up to four characters and you will be going on all kinds of various quests as you try to save the day and figure out what is really happening onboard this interstellar train. There is plenty of exploration here and some of the dungeons that we have seen so far look like a great deal of fun. The combat here is turn based and if the previous game is anything to go by, we can expect challenging, but fun combat here.
A Step Above The Rest
I think it is fair to say that any free to play RPG these days is going to draw comparisons to Genshin Impact as that is the biggest game of that type in the world. In terms of the visuals, I think that Honkai: Star Rail is not only giving that game a run for its money, this flat out looks better. The visuals in this game are incredible, the whole interstellar train and intergalactic adventure has really allowed the developers to get creative and the character models are so detailed, you would swear that they are from a high-end anime movie. Also, the game has a rocking soundtrack that I hope they actually release on vinyl or at the very least in digital form.
8
I know that it is kind of early days to be talking about Honkai: Star Rail, but I think this has all the makings of the next great free to play RPG. I just love the whole setting for the game and the mixture of dungeon exploration and exciting strategic turn based combat as I keep coming back and checking for the next update. There is no definitive release date for this yet, but I really could not be any more excited for this one!
Pros:
The whole interstellar train thing is really awesome
The soundtrack is very rocking and fits the tone of the game perfectly
I liked the way the combat looks as it is challenging, but also fun
This game has truly incredible graphics, it's one of the best looking free to play games I have ever seen!
Cons:
I really wish that they could bring this to PlayStation and Xbox
I do wonder what model of iPhone you will need to play the iOS version
Similar Games
Viewing games 1 to 8