Tennis Masters Series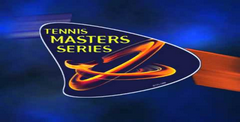 Click the "Install Game" button to initiate the file download and get compact download launcher. Locate the executable file in your local folder and begin the launcher to install your desired game.
Perhaps it was the Christmas release, a time when we were all gorging ourselves on stuffed meat, slothfully sitting in front of Yule-tide shmultz on the box, while expanding sufficiently to wedge ourselves into our armchairs until well into the new year, without ever giving a passing thought to summer pastimes. Or perhaps it was the relative lack of popularity of tennis games on the PC. Whatever the reason, though, this superb Tennis sim has fallen from the grace of the full-price shelves and into the the depths of the bargain bucket in less than five months. Which is good for you if you don't already own it, as it's quite simply the most realistic PC tennis simulation to date. While it may lack the sheer entertainment value of Virtua Tennis], its spot on physics, superbly challenging Al and solid presentation make it a must buy for any sports fan. Sadly, there are no grass courts due to the restrictions of the Tennis Masters licence, but apart from this and the odd quirk, there's little to criticise. Quality sports games are a rarity, so just make sure you don't pass this one by before it disappears from the bargain bins too.
Download Tennis Masters Series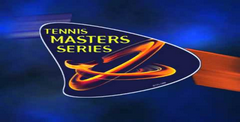 System requirements:
PC compatible
Operating systems: Windows 10/Windows 8/Windows 7/2000/Vista/WinXP
Game Reviews
Here's an interesting one. Amid EA's inevitable winter releases of the latest versions of FIFA and NHL, Microids has decided to strike back with... a tennis game. Still you never know, it might work. On the one hand, it's a refreshing throw back to a more salubrious season, when over enthusiastic rich kids would queue overnight outside Wimbledon, before wiling away their skived-off-day, spending their hard earned inheritance on criminally overpriced strawberries and desperately hoping someone vaguely British would win a game. On the other hand, Tennis Masters Series is a superb simulation, with unparalleled realism and detail, which portrays the sport in an entertaining and easily accessible way. Something few other PC tennis games have managed to achieve.
Three Horse Race
The obvious comparisons are with Cryo's Holland Garros French Open 2001 and Open Tennis 2000, the key difference being with the control interface. Whereas Cryo's efforts aided you with the movement of your player, letting you concentrate on shot placement, Tennis Masters Series charges you with controlling both your player's movement and the execution of your next shot, which means copious amounts of desperate swiping at the ball like an epileptic trapped in a wasps nest until you get to grips with it. However, although challenging at first, once mastered, the system is pretty intuitive, and before long you'll find yourself diving heroically for shots, and pulling off stunning cross-court passes, although sadly it's very difficult to track lobbed shots due to the fixed camera angle, and you often find yourself literally chasing shadows.
By far Tennis Masters Series? strongest feature, is its Al. It's somewhat of a novel feeling to have your AI controlled opponent not only return a deep, fast serve, but actually totally wrong foot you with its return. After the idiotic opponents of RGF02001, who could be defeated in well under three hours, you're suddenly hit by the realisation that this isn't going to be nearly as easy. The hardest level is seriously challenging, especially against the top players out of the 67 opponents (all with various attributes and playing styles) on offer. Unfortunately there are still instances where they simply stand and watch the ball bounce in front of them like gormless simpletons, and generally, the AI is overly susceptible to drop shots.
All In The Physics
Things are improved further by hugely accurate ball, court and player physics. Play on clay and you're best bet is baseline hammering, and careful shot placement will have your opponent skidding like mad on the court surface, and unable to recover in time to get to the ball. Crowd sounds, player reactions, some great replays and even incorrect line calls add to the overall atmosphere, although the graphics are fairly standard and occasionally the players move like they've recently been involved in a hideous accident involving the Mafia and their kneecaps.
If you're only going to buy one sport game this Christmas, make it this one. Unless you don't like tennis, in which case buy one of the other ones, obviously. It may not have the big brand name of EA's mammoth titles, but to its credit, it's not only entertaining, but hugely challenging to boot.
Although it's far from perfect (there are no grass courts due to the restrictions of the Tennis Masters Series licence), and while the multiplayer games aren't nearly as hysterically squit-in-your-pants entertaining as RGF02001's and 0T200GS, it's still the best PC tennis game to date, as its superb AI has managed to push it just ahead of its Cryo counterparts. But only just.
Similar Games
Viewing games 1 to 8