Tiny Tina's Wonderlands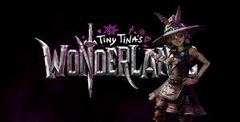 Featuring stunning graphics, a bright and eyecatching color scheme, and a complex, exhilarating storyline, Tiny Tina's Wonderlands is an action-packed RPG looter-shooter with strong fantasy elements that create a diverse, vibrant, and exhilarating world. As a 3D tabletop game, it's certainly one that will keep you on your toes and coming back for more.
What is Tiny Tina's Wonderlands?
It's not uncommon for tabletop-style games to get a little dull, but Tiny Tina's Wonderlands has turned this notion on its head, creating a bright, vibrant, and energetic game that dramatically combines fantasy with action in an ever-more unpredictable world.
Rules? What rules? One of the key charms of the Tiny Tina's Wonderlands game is that it rarely features rules and set-in-stone methods; this ensures that the gameplay is exciting in every situation, and you'll never fully know what to expect with the game. From majestic cities through to dank mushroom forests and more, every environment is unique, exciting, and just a little spine-tingling. Altogether, this makes for an exciting, fast-paced gameplay experience that keeps the player guessing throughout.
The character base in the game is just as diverse as the game's map. Along with teaming up with Captain Valentine and a rule-obsessed robot Frette (who, unsurprisingly, may be a little less than at-ease in this dramatic world), players also get the chance to team up with and engage with many other loveable characters throughout their journey. Moreover, the ability to customize your hero and play the game as you see fit is undeniably a perk and something that many people appreciate during gameplay. Choose your skills and allow your gameplay to alter based on your chosen path!
Along with singleplayer mode, Tiny Tina's Wonderlands also features a multiplayer mode; this makes it a thrilling game for any play style – and if you'd rather take all the shiniest loot and leave your friends in the dust, that's fine too.
Rating and Similar Games
We love Tiny Tina's Wonderlands, and though it's not directly a sequel to the Borderlands series, it's nevertheless a valuable addition to the series. Overall, we give the game an 8/10 for its graphics and exciting design overall. Some other similar titles, along with the Borderland games, include many other games from the tabletop fantasy genre.
8
If you've been looking for a stunning design and exceptional graphics, few games offer quite the same charm as Tiny Tina's Wonderlands. Travel the word with your team of misfit characters and save the world.
Pros and Cons
Pros
Unique and stunning graphics make the game immersive and engaging – a genuine trailblazer in the design of similar games; it's easy to fall in love with these unique graphics
Players can customize their player's stats, skills, and preferences, making for a unique and personalized gameplay experience overall. Play your way!
The undeniably vibrant world and loveable characters bring the story and the gameplay to life and help ensure that players stay engaged throughout the experience.
Cons
Despite being part of the Borderlands series, Tiny Tina's Wonderlands is not a direct sequel to the previous Borderlands games.
Customization, while present, is more limited than some competitor titles
Download Tiny Tina's Wonderlands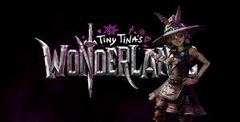 System requirements:
PC compatible
Operating systems: Windows 10/Windows 8/Windows 7/2000/Vista/WinXP
Similar Games
Viewing games 1 to 5