Warriors Orochi 4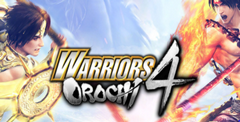 Click the "Install Game" button to initiate the free file download and get compact download launcher. Locate the executable file in your local folder and begin the launcher to install your desired game.
Warriors Orochi 4, is the fifth game of the series developed by Koei Tecmo, released in 2018 on all major platforms, it received mixed critical and fan reception. The developing team pushes the boundaries of graphics, streamlines its hack-n-slash style, and tries to deliver the ultimate experience of the musou gaming genre it created.
Cross-over
The Warriors Orochi series is a cross-over between Dynasty Warriors, and Samurai Warriors, this fusion provides an insanely large roster for the title, boasting over one-hundred and seventy characters there's no shortage of variety. Additionally, characters can be combined in teams of three players, this alone provides combinations that will never be seen twice by the same player.
Fans of both series will find countless hours of entertainment, as Warriors Orochi 4 tries to be the ultimate version of its own creations. Yet, newcomers might have some trouble understanding the events, of not only the Warriors Orochi series, but from Dynasty Warriors and Samurai Warriors alike. Truthfully, there's extensive, lore to be researched but the gist of the series is that heroes from both universes are brought together by superior beings, and Gods, to battle to save humanity, and after that, they are returned to their timelines without any memories of the events.
In this entry, Zeus the God of Olympus attempts to bring the heroes together for his own undisclosed purposes, afraid of the meddling his father is creating amongst mortal men, Perseus steals the godly artifacts used by Zeus to lure humanity into his plan. Perseus' actions ultimately lead different groups of warriors to wield one of the godly bracelets, events beyond the comprehension of the heroes start happening, and they jump into action to rescue humanity.
Musou Simplified
It should suffice to say that by creating the Musou genre, Koei Tecmo is the ultimate specialist of this type of game, yet bringing together two games, as similar as they are, is guaranteed to eliminate, or alter mechanics from either title. Warriors Orochi 4, is a simplified version of Warriors Orochi 3, even with its new magic and powered-up Musou attacks, it still stripped back on its earlier mechanics.
Nonetheless, this entry is very fun to play, it delivers on the fast-paced, overwhelming odds, combo-drive, hack-n-slash style that fans have come to love. The game doesn't stray away from its origins it's still countless hordes of enemies, which you need to defeat in order to reach objectives. While there's a lot to praise from its simplicity, the game might feel too simple at times.
Exactly as most of the similar titles inspired, or created, by Tecmo Koei, this game suffers from some of the classic hack-n-slash pitfalls, the story is very slow and the narrative feels like a re-hashed version of something they've done before. Mechanics have been improved, and combat feels smoother, but this doesn't exempt the game from having performance issues. Finally, the user experience, especially some of the menus arent' user friendly and won't resonate with every player.
For all its flaws, Warriors Orochi 4, by the sheer volume of character, combinations, and new mechanics, avoids almost completely the tiresome repetitiveness of most games of the genre. It also provides four playable modes: Story Mode, Battle Arena, Challenge Mode, and Infinity Mode. Casual players are looking at, at least ninety hours of content, while veteran completionists are still looking at eighty hours of entertainment,
Verdict
Warriors Orochi 4, is just more of the same. Surely, there are countless hours of fun to be had, especially for newcomers, and fans of the hack-n-slash style that is getting into the Warriors Orochi series. For veterans, and fans of Dynasty Warriors, Samurai Warriors, or Warriors Orochi this game may feel like a lesser version of the superb Warriors Orochi 3.
6
This is a beautiful, simple, and fun game, you will enjoy this title if you liked Fire Emblem Warriors, Hyrule Warriors, or the other series which built the game.
PROS:
Extreme Character Variety
Visually Impressive
Smooth Gameplay
Easy Mechanics
Countless hours of fun
Voice-Acting
CONS
Lesser Version of Earlier Titles
Unfriendly UI
Performance Issues
Generic Story
Download Warriors Orochi 4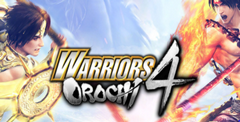 System requirements:
PC compatible
Operating systems: Windows 10/Windows 8/Windows 7/2000/Vista/WinXP
Similar Games
Viewing games 1 to 8