Alex Kidd in Miracle World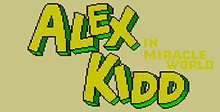 Click the "Install Game" button to initiate the file download and get compact download launcher. Locate the executable file in your local folder and begin the launcher to install your desired game.
If you're looking for what is arguably the most important game produced for the Master System, then you've come to the right place. Alex Kidd in Miracle World is a retro classic that takes all the tropes of a standard side-scrolling platformer, mixes them up with varied gameplay mechanics, adds a splash of luck into the bargain and what you're left with is one of the most bright and colourful, quirky and sometimes rage-inducing game of its time.
This game plays much like the Super Mario series in a lot of respects but also will feel familiar to games such as Sonic the Hedgehog, Wonder Boy or Celeste. In this title, you'll play on foot, in a pedal-powered helicopter and on a high-speed motorbike with the goal of reaching the end of the stage and winning a rock paper scissors match. That's correct, you read that right.
The Dark Souls Of platformers
While this may be a bold claim, especially with games like Cuphead now on the market, this game is one of the hardest platformers out there. Although, it isn't completely through intentional design choices. The controls make Alex Kidd's movement rather hard to master and makes navigating the stages a task of patience, timing and a large portion of luck. It's akin to that of Super Meat Boy in many ways, without the polish or the self-awareness of course. You'll have to also be on the lookout for mutant frogs that you'll need to punch out of your way to stay alive. Oh, and did we mention that one hit will see you starting the level from the beginning. So yeah, this one can be pretty tricky.
Then let's say you get all the way to the end with either skill, luck or a mix of both. What you'll then be met with is a boss that will challenge you to a best of three rock paper scissors game, meaning that if luck isn't on your side, you'll be forced to complete the stage all over again. This isn't too big a deal in the beginning but as you reach the end of this game, this can cause even the most level headed player to lose their cool. It's a mechanic that you either love or you hate, it certainly ups the tension at the end of a level but on the flip side, is extremely unfair.
Bright and Quirky Fun
The games visual and audio design is very much a sign of the times. You have the block-coloured pixel backgrounds featuring hills, trees and mountains and some brightly coloured character and enemy sprites. Nothing too detailed, especially by today's standards but for the time, this was a pretty aesthetically pleasing title, even if it did borrow a lot of its art style from Super Mario.
The real way that it shakes things up from the Mario style platforming is the inclusion of vehicles. You can soar through the skies or move at ludicrous speeds over flatlands to complete missions which are always exhilarating. Plus, it's very much appreciated that if you wreck your vehicle, you can simply complete the level on foot which shows a lot of versatility, especially when you take the platform and time of release into account.
A Sega Superstar
We all love Sonic the Hedgehog and for a lot of younger gamers, he may be the only Sega branded character that they can name. However, Alex Kidd in Miracle World is evidence of Sega's supremacy in the early days of gaming. This title is one of the best platformers of its era, if not of all time.
8.5
It takes the Super Mario format, shakes it up and when the dust settles, you have a game that was fun, difficult, visually appealing and well worth revisiting even today.
Pros
Unique gameplay elements
Visually appealing for the time period
Unique boss battle sequences
Cons
Frustratingly difficult
Controls are unrefined and clunky
Download Alex Kidd in Miracle World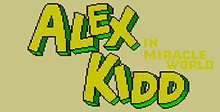 System requirements:
PC compatible
Operating systems: Windows 10/Windows 8/Windows 7/2000/Vista/WinXP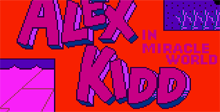 System requirements:
PC compatible
Operating systems: Windows 10/Windows 8/Windows 7/2000/Vista/WinXP
Sega Master System Screenshots
Similar Games
Viewing games 1 to 12