Apsulov: End of Gods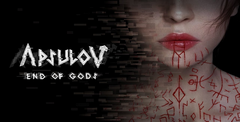 Click the "Install Game" button to initiate the free file download and get compact download launcher. Locate the executable file in your local folder and begin the launcher to install your desired game.
Norse mythology has been something that has sort of been in fashion recently, games such as God of War and the upcoming Assassin's Creed Valhalla are just a few examples of how big studios are definitely cashing in on the genre. But what happens when a genre becomes over saturated? Fresh new experimental content is what happens. This is exactly the case with developer Angry Demon's Apsulov: End of Gods.
Apsulov: End of Gods is a horror game, based in a futuristic, almost cyberpunk version of Norse mythology. The game is unique in its take on horror as it incorporates many different elements of horror games along with a stellar narrative component to create a really unique and highly impressive sense of style and personality.
A Cocktail of Themes
I think it is fair to say that Apsulov: End of Gods is a unique game; its premise is easily explained as a Nordic take on Dead Space, or even Doom. The game has a great way of blending these different styles of gameplay together, adding stealth, puzzles and sometimes a combat section or two. The game manages to usually keep this style balanced well, while none of these things are revolutionary, they add variety to the gameplay by using your Sight, which lights up clues and secret doors and paths on your screen.
The protagonist in Apsulov reminded me a lot of Senua from NinjaTheory's carefully crafted character study Hellblade. The other thing that I absolutely love about this game is that it has an absolutely outspoken character in the First Person perspective; immediately making you care about them quicker than the usual mute protagonists in first person horror games, the identity and the journey the character goes through is extremely fun to be a part of because of this design, and the voice acting is just the cherry on top for the entirety of the game.
The horror in the game is almost like Bioshock, I wouldn't call it psychological, it's more metaphysical, you travel between different areas through Yggdrasil, the world tree much like in God of War. The game also has a lot of fun areas to explore, although the puzzles are not too difficult, they add a fun variation from the hide and seek and occasional punch throwing of the game.
Unique Flair
Apsulov: End of Gods has a highly unique take on its art style, which is usually fuelled with the neon colors of red, blue, green and yellow. The game also has some of the most unique narrative set pieces, each one looking more like an abstract art painting than the last, keeping the game's visual aesthetic to 100 for the most part. The visuals lighting up while using The Sight are so incredibly satisfying to look at, along with your prosthetic arm called Jarngreipr (which is the consequence of a chilling narrative set piece) which gives you the ability to absorb and then redirect that energy outwards makes for some stunning visual and sound effects.
The game is very dark by the way, often times it is pitch black as well, which is usually not an issue unless when you're out of charges on your Sight, but that is a rare occurrence. The game's coming back to life system is also quite fun, reminiscent of classic Prey gameplay, where you have to find two orbs while being chased by a demonic entity.
A Demonic Neon Extravaganza
Apsulov: End of Gods is a beautifully written and designed game. The gameplay here is plentiful in variation creating for a highly fun and highly interesting game to play through. The game's story however at some points did get too dark and even a little daunting for the faint hearted, but it won't be that big of a bother to fans of horror.
9
Overall; its stunning visuals paving the way for player interest, along with its narrative dictating a stellar pacing in the game, combined with the fusion of different themes and ideas incorporated into creating this Norse Epic with cyberpunk influences, with great gameplay and almost no glitches or bugs to run into, makes this a totally unique, fun and polished experience.
Pros
Stunning visuals
Great fusion of different themes and play styles
Amazing narrative, focused highly on that fusion of themes
Incredibly good voice acting
Large variation in gameplay making it fun to play
No glitches or bugs during my playthrough
Cons
Daunting narrative events, not for the faint hearted
Too dark at times, making everything almost invisible on screen
Download Apsulov: End of Gods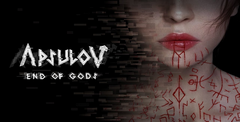 System requirements:
PC compatible
Operating systems: Windows 10/Windows 8/Windows 7/2000/Vista/WinXP
Similar Games
Viewing games 1 to 9