Cyberpunk 2077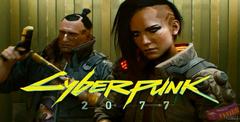 Download Cyberpunk 2077 and immerse yourself in the gritty world of Night City! Customize your character, explore a sprawling metropolis, and make choices that shape the story. Dive into the future and play now!
a game by
CD Projekt RED
Platform:
PC
Editor Rating:

9

/

10

, based on

2

reviews
User Rating:

6.6

/

10

-

133

votes
Rate this game:
See also:
Download Racing Games, Action Games, Action Adventure Games, Games Like Blur, Games Where Choices Matter, Stealth Action, Games like GTA, Espionage Games, Sci-Fi RPG, Alternate History Games, Cyberpunk Games, Games Like Red Dead Redemption 2
As far as globally anticipated games go, it doesn't really get much bigger than Cyberpunk 2077. This game has been in development since developers CD Project Red finished up on DLC for The Witcher 3: Wild Hunt and has been gradually chugging towards release ever since. With small nuggets of information and details being released sporadically as we get closer an closer to the proposed release on 17th September 2020.
Though despite this game getting closer and closer to release we still don't know everything about this futuristic, dystopian blockbuster. So we thought it would be good to run through the main things we do know about the title at present.
Night City
This is the main hub of the Cyberpunk world. According to developers, this city will be completely handcrafted, with no procedural generation, intelligent crowd technology and a series of open vertical structures and buildings that players are free to explore. Allowing for a more immersive open world adventure with no barriers to entry. Much like The Witcher series.
V
What do we mean by 'V'? Well, this is the character that you will control during your playthrough. Though the player will have a series of options to customise this character and make them their own. A plethora of hair, tattoo, facial and body options are available to give you the most authentic character as possible. You can even choose to have a non-binary character with no discernible gender traits. Or alternatively, you can customise your genitals to really flaunt what your packing. Whatever floats your boat.
Big Name Cameos
You may remember at E3 2019 when Keanu Reeves showed up to host CD Project Red's newest project presentation. Though if you were an outsider looking in on the various memes that spouted from that exchange, you may have missed that he will be making an appearance in the game itself. Celebrity cameos have become much more of a common occurrence in the last few years. Take Ellen Page's role in Beyond Two Souls or Norman Reedus' role in Death Stranding as examples. Though, its great to see another big name take to this trend.
Multiplayer coming
The developers have touted that this game will be a single-player game first and foremost. However, they have suggested that there will definitely be online aspects to the game and multiplayer facilities. What they are is still unknown at this point in time. Though it is interesting to think that we may be able to share this sprawling landscape with our friends in some capacity.
Player choice
One thing that is being referenced time and time again by the developers, is this games ability to deliver emergent and diverse gameplay. Players will have a series of decisions through quest lines, additional content to explore, a series of augmentations and powerups to create the ideal character build and various other tools to make their experience their own. Which we imagine, will only increase the replay value of this highly anticipated title.
That's what we know about Cyberpunk 2077 so far. What are your thoughts on the upcoming title? Will you be purchasing this one at launch? What rumours have you heard about this game? Let us know in the comments and thank you for reading!
Download Cyberpunk 2077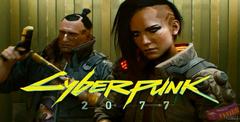 System requirements:
PC compatible
Operating systems: Windows 10/Windows 8/Windows 7/2000/Vista/WinXP
Game Reviews
It is pretty crazy to think that Cyberpunk 2077 has been talked about since 2013! This is game that many people have had high hopes for and we finally know more of what to expect when we get to take this wild ride. The people behind the game, CD Projekt Red make huge and impressive games and this looks to be their biggest yet.
V
The story of Cyberpunk 2077 looks has a very Bladerunner/Alita Battle Angel kind of vibe to it and that is a good thing. We know that the character you play as is called V and you have a lot of say in the way V behaves, looks and progresses through the game. One thing we know for sure about this game is that it is going to be a hugely story-driven kind of game. It is worth noting that when you create your own version of V, two of the biggest decisions that you will make are gender and class. That is right, you can play as a man or woman which is cool. The game also has different classes so each persons V is going to be rather unique to them.
Welcome To Night City
The world that we will be playing in Cyberpunk 2077 is called Night City and it sounds and looks incredible. One thing that CD Projekt Red do better than anyone (actually Rockstar may argue about this) is creating a large living and breathing world. Night City is like LA and it certainly shows. The city is going to have many different and varied locations for you to explore. Of course, as this is a large open-world RPG, you can also expect there to be a ton of different side missions for you take part in as well.
Excellent Progression
One of the things that sounds great about Cyberpunk 2077 is the fact that the game is always moving you forward in terms of your progression. While I am sure there will be some grinding to be done, this is an open-world RPG after all. It does sound like CD Projekt Red are looking to make sure players are always earning something for everything they do in the game. For example, when you are playing through the main story and completing missions and objectives you will be given XP. Another aspect of the progression of the game is what is referred to as Street Cred. This is another kind of currency that the game has and this can be used for all kinds of things such as skills and extra quests.
It should go without saying that Cyberpunk 2077 is one of the most anticipated games of this generation. CD Projekt Red does not make half-assed games and this one here looks like it is going to be their most ambitious project so far. The game looks amazing, has a ton for you to do, it has Keanu Reeves in it! There is just so much going for this game that it is sure to be a game that takes over your life once you start playing it.
Anticipation Score: 10/10
Pros:
A massive open world for you to explore
The game has a really interesting sci-fi story
Plenty of ways to progress through the game
You can make V your very own character
One of the most anticipated games of all time
Cons:
We want the game now!
It does have a lot to live up to
See Also
Viewing games 1 to 13