Devil May Cry 3: Dante's Awakening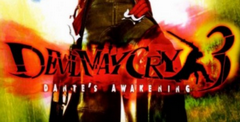 Click the "Install Game" button to initiate the free file download and get compact download launcher. Locate the executable file in your local folder and begin the launcher to install your desired game.
Stylish killing, demon slashing, bullets everywhere and hardcore music. If that doesn't sound at least a bit interesting to you it's time to reconsider your taste in gaming. Dante's back in Devil May Cry 3: Dante's Awakening for one of the most exciting adventures in the series.
With Hideki Kamiya back to undo the errors of Devil May Cry 2, the third entry was key to save the series. Arriving in the last years of the PS2 era, the third entry in the series had a huge weight to carry.
About the game
Even though this is the third entry in the series, Devil May Cry 3 is chronologically set before the very first title. A younger Dante still with an unnamed "detective" business is visited by a strange man named Arkham, who delivers an even stranger invitation from his evil brother, Vergil. After this, the whole game turns into a frenetic and fast-paced action game. Killing hundreds of demons in the most creative and stylish ways, Dante has to make its way into Vergil's giant demonic tower to stop his evil plans.
Both Dante and Vergil receive their demoniac powers thanks to their father Sparda, a legendary dark knight. That and the fact that they descend from a powerful bloodline of demons. And even though Dante uses this power for good and killing demons, Vergil never denied his evil side. He instead uses his power to hold control over other demons and to take over the world.
Style everywhere
The heart of Devil May Cry 3 is its stylish gameplay, so much that they've dedicated entirely new mechanics to this purpose. The game allows you to choose from different fighting styles so that you can select the ones you like the best. But don't worry, you can try them all out at any time. These styles you can level up and acquire new abilities, but it's all about the way you use them.
The more stylish your killings, the more points they earn you. But of course, another epic part of the game is definitely its narrative. You get action-pumped adventure tools in the most b-movie style possible. With cool action scenes, exaggerated fights and amazing cinematics, the game is full of action everywhere you look, unlike its predecessor.
Review
Devil May Cry 3 managed to save the franchise and even surpass the first title in the series, which was not an easy thing to do. With amazing action scenes, a cool story, an awesome script and action everywhere, there isn't much to complain about in this game. But even though most things are amazing, it could have been more creative. Sure fighting is pretty stylish and everything, but the puzzles and scenarios are a little dull. Not in the bad design way, but more like in the more of the same way. It can get a little repetitive sometimes too.
Graphics and Visuals: The graphic aspect of this game is incredible, amazing visuals full of fluid movement and explosions. All while still looking very stylish is definitely not an easy thing to do.

Gameplay: Here's where most people complain when they talk about this title, the game is HARD. It can even be frustrating, but that's part of what makes it great actually. Similar to Godhand in that it's a tough experience, but there's nothing more rewarding than beating it.

Sound: The voice acting is excellent, with great sound quality and amazing hardcore music, this title is aa full-blown beast.
Download Devil May Cry 3: Dante's Awakening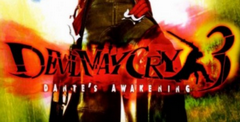 System requirements:
PC compatible
Operating systems: Windows 10/Windows 8/Windows 7/2000/Vista/WinXP
Game Reviews
So do we really need another game in the Devil May Cry series? I mean the first two were good action games, but aren't we ready for something new? Well, Devil May Cry 3 Dante's Awakening definitely justifies continuing the series and even out performs its predecessors.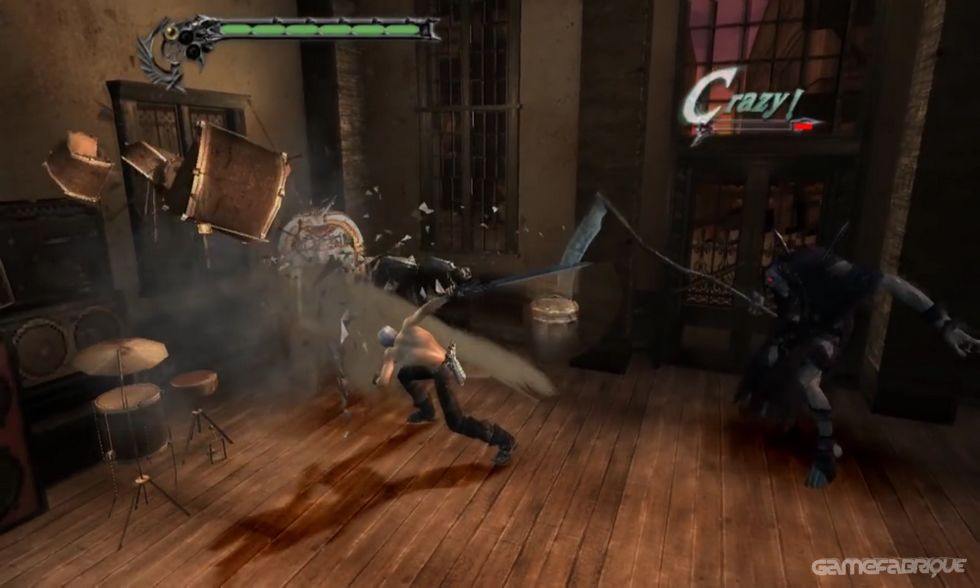 Devil May Cry 3 Dante's Awakening goes back and tells Dante's story by bringing you along for the ride. The cut scenes drive this forward with outstanding story development and detail and keep you closely involved. Not to mention the fact that the quality of the cut scenes are rather remarkable and that alone gives reason to keep pushing forward.
Pushing forward isn't going to be a walk in the park however as this has to be one of the most challenging action games I've played. There are so many things to consider while fighting it's amazing the game is functional at all. Which weapon to use, which mode is selected, what's the most effective attack for which enemy all must be considered. More amazing is the fact that not only does it work, but also the strategy element required takes this action genre game to new heights. Although there are times when mindless fighting will work, to be successful here is going to take a thought out approach.
The visuals and audio are also impressive and round out the game. The cut scenes, level of detail, and environments all stand out and help add to the excitement of the game. The audio has the same story with great sound tracks and sound effects. Bottom line is that Capcom didn't hold back and brought out the big guns.
Devil May Cry 3 Dante's Awakening will bring action fans to their knees and others, like myself, who have a hard time pushing through an entire action game will want to give this one a shot as well.
Playstation 2 Screenshots
Similar Games
Viewing games 1 to 10