Dragon Ball: Advanced Adventure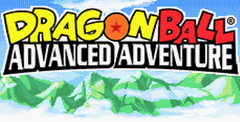 Click the "Install Game" button to initiate the file download and get compact download launcher. Locate the executable file in your local folder and begin the launcher to install your desired game.
As we reside in the uncertain times of the year 2020, it's likely that you have heard of the Dragonball-Z franchise. A series that has spawned a cavalcade of movies, shows, inspired so many animes and also been the subject of a number of video games. However, you may be less aware of Dragonball, the series that would get the ball rolling for the series, starring a young Goku and pals. This series would birth one of the biggest anime series of all time and for this reason, it has been honored in video game form through the GBA title, Dragonball Advanced Adventure.
This game plays rather like any of the side-scrolling games from the GBA era such as the Star Wars Episodic series for the GBA or Klonoa: Empire of Dreams to name a few. However, this game delivers this familiar format with an instantly recognisable Dragonball aesthetic and uses varied game mechanics to keep the action fresh.
Sticks to the Script
For those that are familiar with the story of the Dragonball anime, you'll feel right at home when playing this handheld title. The developers have taken the time to replicate a series of important scenes, fights and moves from the anime which help to deliver an authentic story that essentially sticks to the events of the anime with little differentiation. So if you want to relive some of the anime's action with a more interactive feel, this game gives you that option.
The story that isn't told directly through gameplay is relayed through a series of hand-drawn storyboards, animated effects and overworld maps. The art style is quintessentially Dragonball with vibrant colours, brilliant environments that are in keeping with the show's aesthetic and a selection of animations and move sets that replicate the high intensity of the series as a whole. Overall, the story and art style is fantastic with the only criticism being that it doesn't really offer anything new for long time fans.
Not a one-note experience
These side-scrolling adventures often tend to be very predictable. You go from A to B, you kick and push your way through bad guys and there is very little else of substance in between. In some levels, that's exactly what this game is and it's a really good representation of one, with tight controls, a refined combat system and levels that don't overstay their welcome. However, the game mixes up the gameplay to keep things fresh throughout.
You'll also be tasked with completing various mini-games, fighting in an intense one on one battles with named characters from the show. This plays out in a Tekken style battle with mechanics, moves, animations and sounds that have been adapted for the change in format. This is almost like delivering two games in one package and it has to be commended not just for providing this, but for doing each aspect very well indeed.
Added Extras
There are also aspects added to this title that keep the player engaged for even longer. You can unlock new moves and playable characters for the arena battles by winning fights. Then in the story mode, you can complete mini-games which allow you to level up Goku and make him even stronger. Plus, if you have a GBA link cable, you can battle against your friends with your preferred character of choice. All these aspects not only offer players replay value in abundance, but they also showcase just how much care and attention went into making this title.
More than meets the eye
This game is truly a testament to what the GBA was capable of. Not only do you get a story mode that honours the original canon. You also get a fighting game within it that is just as competent as a game that made this its sole focus. As a player, you are spoiled for choice when you pick up this title and really get your money's worth.
8
The art style is flawless, the sound and animations are brilliant and the only real criticism one can have for this title is that perhaps it would have been a much better platformer of fighter if either was the sole focus. Though, perhaps this is wishful thinking.
Pros
Visuals, sound and animations are top-notch
Has varied game modes.
Tonnes of content
Multiplayer facilities
Cons
Offers no new content for fans of the series
No core focus
Download Dragon Ball: Advanced Adventure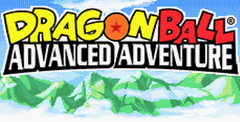 System requirements:
PC compatible
Operating systems: Windows 10/Windows 8/Windows 7/2000/Vista/WinXP
Similar Games
Viewing games 1 to 2