F1 Pole Position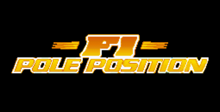 Coming fast around the Formula One track is a terrific new SNES racing game. UBI Soft's F-1 Pole Position is a complex, feature- filled racing "simulation" geared more for die-hard racers than casual gamers. Excellent graphics and animation, 16 international tracks, world-class opponents like Andretti and Mansell, and tons of options make this game a winner!
You can race the field or drive against a split-screen friend in three playing modes. F-1 guns the Super NES Mode 7 engine with a horizon that rotates 360 degrees and a car that goes anywhere -- even backward, like in Super Mario Kart.
ProTip: Don't pass cars on "S" turns, because opponents will squeeze you right off the narrow road. Make your moves on straightaways.
F-1 Fun
F-1 Pole Position offers more options than almost any other racing game. Choose from seven real cars, and then customize the steering, transmission, tires, brakes, and suspension. The many variables may frustrate beginning drivers looking for simple arcade action. The controls and tracks are well- crafted but challenging, mimicking how difficult it really is to race these scream machines. As a racing simulation, F-1 deserves the pole position!
When entering a U-turn in Manual Mode, downshift and keep the engine revving. Then immediately shift to top gear after the turn.
To determine the best way; of customizing your car, study the track specs
Download F1 Pole Position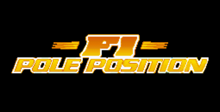 System requirements:
PC compatible
Operating systems: Windows 10/Windows 8/Windows 7/2000/Vista/WinXP
Pentium II (or equivalent) 266MHz (500MHz recommended), RAM: 64MB (128MB recommended), DirectX v8.0a or later must be installed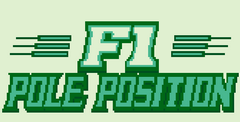 System requirements:
PC compatible
Operating systems: Windows 10/Windows 8/Windows 7/2000/Vista/WinXP
Game Reviews
After giving gamers a thrilling ride with their acclaimed F-1 Pole Position for the SNES, UBI Soft now lets you take those racing thrills to-go on the Game Boy. This one's a winner all the way.
Start Your Engines...
This is a thinking-driver's game. You get tons of drivers, tracks, options, and features in F-1, adding up to many hours of thrilling racing. It's also an exciting ride, with crisp graphics and responsive controls providing solid F-1 fun. The sounds generally enhance the experience, and your engine roars right along. Unfortunately, there's no screech from your tires, only an alarm bell instead.
What a nifty stocking stuffer this'll make. Who would've thought you'd get racing this good on the Game Boy?
PROTIP: You can cut across corners to slow jour car down without braking.
# of players: 1
Difficulty: Moderate
Available: December 1993
Theme: Driving
Number of Levels: 4
Burn a little rubber with F-1 Pole Position for the GameBoy. There are two modes of play; Training Mode and Grand Prix Mode. In the Training Mode, you can practice your racing skills on any of the 17 racetracks from around the world. In the Grand Prix Mode, you can go up against some of the world's best formula racers. There's even a Setup Mode where you can configure your formula car to your own preferences. Options that can be changed are tires, wings, suspension, brakes, chassis, engine and gearbox. So get in the driver's seat with F-1 Pole Position!
Formula 1 racing got its start in France in 1839, and has now spread all over the world. Since that time, Formula cars have become more advanced with options and refinements the first racers never even dreamt of in their lifetimes. U.B.I Soft has done an awesome job of capturing the true spirit of this complex and exciting sport with their new game, F1 Pole Position. This game is awesome because of its killer options, but also because of the realistic way that the choices you make really affect the way the car performs. Strap yourself in for an awesome race!
This spectacular new driving game from Seta takes advantage of the Super NES's special graphics modes to bring you the most realistic racing action ever seen. Great sounds also bring the game to life.
Human Grand Prix (known in North America and Europe as F1 Pole Position) is a Formula 1 racing game considered to be the first game in the Human Grand Prix series for the Super Famicom. The release date was November 20, 1992. The game was developed and published by Human Entertainment with co-operation with Fuji Television and FOCA. There are also Battle and Time Trial modes, with your best laptimes recorded. You will have to race in the wet, which means further setup modification to cope with the reduced grip, also you can edit the level of car damage and the pit-car radio.
SNES/Super Nintendo/Super Famicom Screenshots