Final Fantasy XII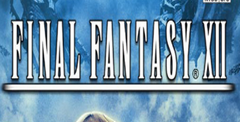 Click the "Install Game" button to initiate the free file download and get compact download launcher. Locate the executable file in your local folder and begin the launcher to install your desired game.
One of the biggest franchises in the role-playing game world, and in all the gaming industry, is Final Fantasy. There are so many games part of this wonderful franchise, and most of them are simply excellent. They are a centerpiece in the history of video games, that's why it is so important every time a new numbered title appears in the series. Final Fantasy XII, the final numbered entry in the series for the PS2 console.
So, was it nice enough to leave one of the most successful consoles ever made? Well, let's talk about the game and let you decide that, shall we? Keep in mind that this game is heavily based on the plot, so even though we'd love to talk about this game's plot, we'll have to stick to the most basic elements to make sure nothing is spoiled here.
About the game
Final Fantasy XI is a completely new take on the usual Final Fantasy franchise, a complete rehaul of most of the game mechanics. Starting off from the basic fight mechanics, we won't be seeing the same slow-paced turn-based combat system here. They have been completely replaced by more fluid and fast-paced fight mechanics. Random enemies do not appear just like if you were to walk in tall grass in Pokémon games, but instead, they are always visible on the overworld.
As soon as you approach their territory they will get near you and try to make their move to attack first, but you can avoid them, confront them, or simply ignore them and move on with your life. Entering the battle you'll see that the difference is day and night between this and the old Final Fantasy games. As the battle starts characters draw their weapons and start attacking and dodging the enemy's attack. You can give commands and confront all the fights in an exciting real-time moment.
The story is an incredible masterpiece harem based on political and human conflict. But the same team that developed most of the game wasn't there in the last act, and it really does show. Otherwise, it could very well be one of the best in the series.
Almost perfect
Game director Matsuno was the genius behind the almost masterpiece you can play in Final Fantasy XII, however, due to health complications he was not able to complete the project, and you can clearly see where he left. The third act of the game isn't nearly as good as the rest of the game, and this completely ruins what could have otherwise been a perfect game.
While it may not be as iconic as Final Fantasy VII, it is definitely a more advanced game. In every way. It even received a few remakes and adaptations years later, and it is still incredible.
Graphics and visuals: The game looks amazing, highly detailed scenery and nice-looking characters. These animations are fluid and solid, and the special effects look incredible. It really shows what the PS2 Final Fantasy is capable of.

Gameplay: This was the game that finally innovated the fighting mechanics in the Final Fantasy series. Similar to Final Fantasy VII Crisis Core, it plays incredible, and there are plenty of new mechanics.

Sound: Final Fantasy games are known for having amazon soundtracks, and this one is no different from all of them. The soundtrack is just as beautiful as the rest of the game, and this means it's incredible.
9
For most of the game Final Fantasy XII is nearly perfect, but it is ruined at a certain point. Still, it is a pretty solid title, and a nice way to say goodbye to one of the most popular home consoles ever made. Its story is amazing and deep, and the characters are incredibly well developed.
Download Final Fantasy XII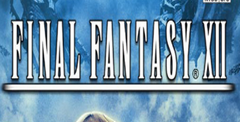 System requirements:
PC compatible
Operating systems: Windows 10/Windows 8/Windows 7/2000/Vista/WinXP
Game Reviews
It's been 5 long years since we've received a new, full fledged chapter in the Final Fantasy series. After the MMO detour of FFXI and the series' first attempt at a traditional sequel with FFX-2, many fans have been waiting patiently for this game with bated breath. Those fans won't be disappointed.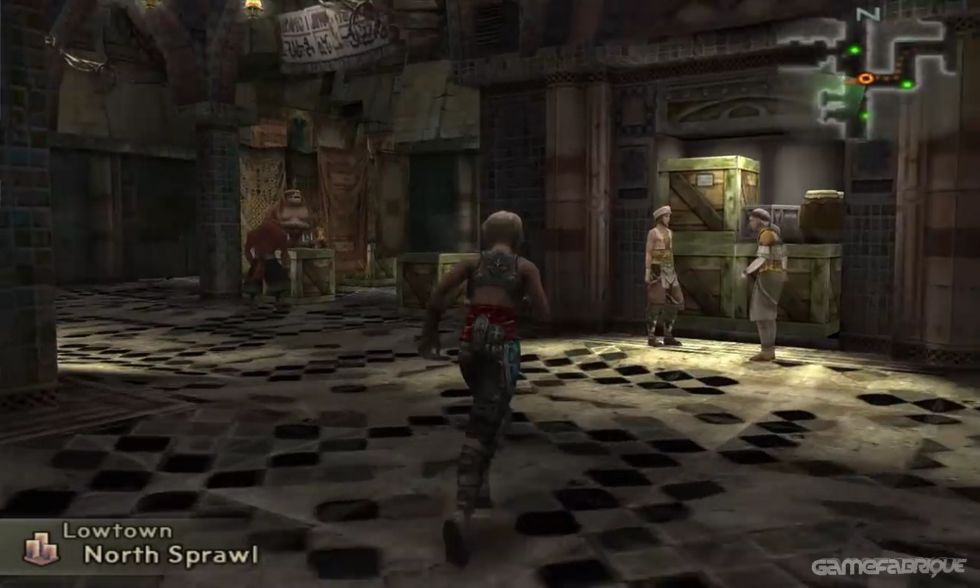 FFXII breaks from tradition by taking place in the previously established setting of Ivalice, the world featured in the Final Fantasy Tactics series. In this game you'll take control of a motley band seeking to free the land of Dalmasca from the conquering Archadian Empire. Our band of heroes is about as diverse as you'd expect from the series, ranging from a young thief who dreams of becoming a sky pirate, to an honorable Dalmascan captain accused of murdering his king. The story is both intriguing and well executed and will very likely keep you enthralled for the full 50 or so hours it takes to complete it.
The Final Fantasy series has always been lauded not only for its consistently excellent story and gameplay but also for its constant strides towards innovation. FFXII takes perhaps the biggest departure from previous combat systems in the series by removing random battle encounters altogether. Instead it merges battle with exploration in semi real time combat that is somewhat reminiscent of an MMO. To go with the new combat system is the intuitive and powerful 'Gambit'? system through which you can program the behavior of your teammates with parameters such as making them use a potion on an ally if they fall below 70% health.
Beautiful and dramatic presentation is another hallmark of the Final Fantasy series and FFXII is no exception. Although the game arrives at the very end of the PS2's lifespan it still looks absolutely amazing. The CG cutscenes are lovingly rendered and easily match the quality of the graphics used in the Final Fantasy film, Advent Children. Moreover, intricate and visually striking character designs make FFXII an enjoyable game to simply look at. Similarly, FFXII also features consistently excellent voice work and a top notch, if typical soundtrack.
If you've been waiting for FFXII you should stop reading right now and go get it. It meets the monumental expectations that surround all Final Fantasy games and exceeds them to be perhaps the finest installment in the series in quite some time.
Square Enixs epic FFXII is still nearly a year away. Bummer. Luckily, our painstaking analysis of early footage reveals that ATB (active time battle, in which enemies keep attacking you while you choose combat moves) is back in full effect and multiple heroes can perform actions simultaneously. Were still not sure what the characters three gem slots are all about, though. Is FFVII's materia system coming back?
Playstation 2 Screenshots
See Also
Viewing games 1 to 5