Godzilla: Destroy All Monsters Melee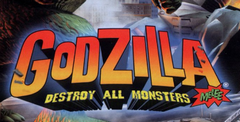 a game by
Infogrames, and Atari Co.
Platforms:

XBox,

GameCube

Editor Rating:

6.7

/

10

, based on

3

reviews
User Rating:

8.5

/

10

-

4

votes
Rate this game:
People say:
7
If you're reading this review and wondering whether Godzilla: Destroy All Monsters Melee is something you'd enjoy, first fill out this quick and easy questionnaire: 1) Do you like giant monsters as portrayed by men wearing rubber suits? 2) Do you like smashing things up (namely office buildings) real good? 3) Do you not mind if the controls aren't exactly Street Fighter-responsive (read: sluggish)? If you answered yes to all three questions, then you're precisely the kind of person who'd enjoy rubbernecking (literally) with fighters like Godzilla, Rodan, and Megalon. (If you answered no to the above queries, you're likely a hateful miser like Paul --see below). If you've glossed over our previous GameCube coverage, know now that Godzilla: DAMM is a no-nonsense brawler--less finesse than straight-up mess-designed to let four folks kick each other's movie-monster asses with punches, throws, and laser breath. Xbox owners will be glad to know this version comes with new features the Cube one lacked, like enhanced graphics (mutant dinosaur skin has rarely looked this soft and supple), new arenas to thrash about in, and a streamlined control scheme. The combat is simple button-mashing material, but it fits the subject matter perfectly. For younger gamers and Godzilla fans in general, this is fan service at the top if its game.
4
Godzilla: DAMM faithfully re-creates the inhabitants of Monster Island, but puts them in a lukewarm, shallow fighting game with unresponsive controls. DAMM is bursting with exploitable moves--for instance, if you throw your opponent into the force field surrounding the arena, he'll bounce back, and you can throw him again. Repeat as desired. One monster can burrow underground with impunity and attack from below at its leisure. The only way to win is to discover your character's cheap moves and jam on them relentlessly. If, like Milkman, you want the genuine Godzilla in a fighter, give DAMM a shot. If you'd rather have genuine fighting, stay far away.
7
As a single-player game, Godzilla's average at best. The monotonous one-on-one matches in Adventure mode simply serve as a means to open up beasties to use in the far-superior Versus battles. Still, DAMM is the perfect reason to invite a bunch of friends over to beat each other senseless while scarfing down pizza and beer (the "root" variety if you're not of age). But beware--the game favors button mashers, contains plenty of cheap moves, and has controls that are sometimes frustrating. This version has only slight improvements over its Cube cousin (Mechagodzilla 3, the promise of Live content updates, and custom soundtracks), but we'll take what we can get.
Download Godzilla: Destroy All Monsters Melee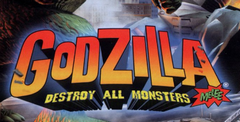 System requirements:
PC compatible
Operating systems: Windows 10/Windows 8/Windows 7/2000/Vista/WinXP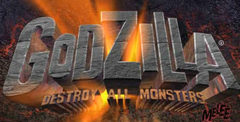 System requirements:
PC compatible
Operating systems: Windows 10/Windows 8/Windows 7/2000/Vista/WinXP
Game Reviews
Imagine a game that models itself after the dynamics of popular wrestling games, but replaces the overfed, Speedo-wearing macho-men of the WWE with the overfed, rubber-suited monsters of Toho (Godzilla's licensor). Now swap out the rings, ropes and bloodthirsty crowds with laser-fences, sprawling city blocks and a crowd-control-minded militia and you'll end up with Godzilla: Destroy All Monsters Melee. With the similarly-themed War of the Monsters (PS2) in the works, it seems as if the giant-monster genre is experiencing something of a renaissance, with the last game of this breed being SNK's 1991 classic, King of the Monsters (Neo-Geo).
But that's all about to change thanks to Pipeworks Software. Although Sony's War of the Monsters has been turning heads lately, it's Godzilla's posse that holds the killer license. Essentially a greatest hits of classic Godzilla characters, Destroy All Monsters Melee boasts fan favorites like Gigan, King Ghidora, Anguirus, Megalon, Mecha-Godzilla, Mothra and variations of Godzilla himself. All the monsters have the standard assortment of punches and kicks, each of differing speeds and power, as well as a longdistance attack (usually lasers or fire breath) and a throw move. Each monster also has its own signature move, naturally. While all of this may seem rather basic, a good deal of strategy comes into play during the battles.
You see, each city's military defenses will come rushing to the scene of every monster battle, ready to dole out punishment to whichever monster is currently doing the most damage to the surrounding environment. So savvy gamers will knock or throw their opponents into as many buildings as possible, thus causing the victim to come under heavy fire from tanks, planes and helicopters. Alternatively, players can duck behind tall structures when opponents launch long-distance attacks. The army folks will retalliate, firing on the monster that just took out that skyscraper by accident.
Of the game's various modes, perhaps the most interesting is the Rampage-like Destruction mode, in which up to four players must level as much real estate as possible.
There are plenty of guilty pleasures that can be found in watching the plethora of Godzilla movies that make up typical late night fare, but none compare to the joy of putting yourself in the rubber suit to thrash equally cumbersome foes and crush miniature buildings.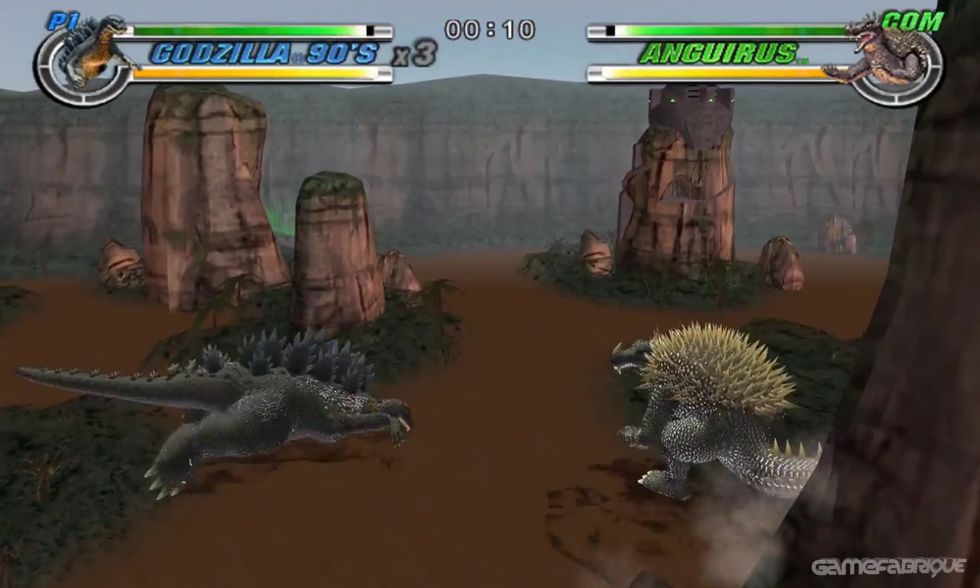 While there have been tons of other monster fighter games in the past, Godzilla: Destroy all Monsters Melee is the only one that truly captures all of the fun of the classically bad Japanese movies. The game really doesn't have a plot, at least not one that one-ups the movies the game is based on. Instead you'll find yourself pounding down giant monster after giant monster in a raucous rumble that turns cities like London and Tokyo into barely recognizable rubble heaps.
The game offers adequate controls, though the awkward and sometimes turtle-like movements of the creatures may leave something to be desired for those used to playing fast paced and dexterous fighters in the Capcom vein. Godzilla offers five modes of play including a multiplayer, split-screen slug fest that lets you knock around three of your pals on a single console with one of ten monsters. The monster pickins are pretty slim when you start the game, with only the 90's version of Godzilla, Anguirus, Megalon and Gigan to thrash with, so you might want to fight your way through the adventure mode of the game a few times to unlock some of the other critters. Unfortunately, the adventure mode, which pits you against a string of monsters until you get to the boss-baddie, which is always Mecha Godzilla, requires more patience than talent. I was able to whip through the mode a half dozen times in an hour or so with a handful of different monsters. The true staying power of Godzilla will likely be found in its party-optional melee mode that allows you to pick on friends. There are other modes, like the two-player versus, the survival mode and the destruction mode, which is all about stepping on stuff and crushing buildings, but Godzilla is meant to be a group game. With its lackluster modes and nearly non-existent plot, Godzilla would truly be a radioactive dog if it weren't for the powerful draw of being able to play THE Godzilla.
This is probably the only game I've every played where the license was not only the best aspect of the game, but made it worth buying and keeping. Watching the beautifully rendered Godzilla lurch around the screen at your every command is a wonderful experience and the game plays as if the staff were all huge fans of all-night Godzilla-thons. Don't buy this game to play alone. Don't buy this game for substantive game play. Buy it because you love everything Godzilla and be the Donkey-Whale.
Other Games by Infogrames