Iron Man VR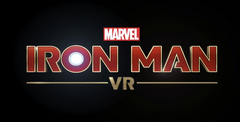 Download Iron Man VR and experience what it's like to be Tony Stark! Soar through the skies, battle enemies, and use your genius to create new technology in this immersive virtual reality adventure. Suit up and play now!
Ever felt like becoming part of Earth's mightiest heroes? Iron Man VR is the closest we'll ever be to becoming everyone's favorite genius, billionaire, playboy, and philanthropist. More than just another superficial VR experience, Iron Man VR's excellent blend of action and visual spectacle make it a great way to prove the capacities of your virtual reality headset.
While some of the levels might feel a tad repetitive after a while, the core experience of becoming Iron Man and shooting hordes upon hordes of nameless bad guys is as exhilarating as it sounds.
Meaningful Experience
A few years back, when the first VR headsets were just beginning to appear, most of the games suffered from the same shortcomings. Meaningless gameplay, uninteresting settings, and an overreliance on visuals over actual content meant that it was difficult to recommend getting a proper VR headset.
While some franchises tried their best to redeem VR as a concept – with Resident Evil 7: Biohazard being a prime example of a game that used the tech properly – most of the games came out looking just like Batman: Arkham VR.
Iron Man VR might not be an essential game, but it's one of the best standalone VR offerings we've seen in a while.
A Shared Universe
While the game features a rather self-contained story, that doesn't mean that Iron Man VR exists in a vacuum. Surprisingly enough, the game is set in the same shared universe as Insomniac's highly-popular Spider-Man game. While this doesn't play a huge part in the plot, it does give the game a sense of belonging to a bigger universe that Marvel has always done well.
Comic book fans will also be pleased to hear that the game features many characters and even some events from classic Iron Man comics. Meanwhile, Marvel Cinematic Universe fans will also find lots of references that anyone who's seen an Iron Man film will immediately understand.
Achieving Realism
A proper VR experience needs not only to look good – it must also run pretty well if it hopes to make a lasting impact on fans, and not cause irreparable nausea. Thankfully, Iron Man VR delivers on both categories: visuals and performance.
While some of the more intense gameplay moments can indeed be a bit uncomfortable for some players, the overall feel of the game is quite solid. Controlling Iron Man is also surprisingly easy, as most of the game functions like an on-rails shooter. Still, players can control Iron Man's movement freely through the levels, giving the sense of a much more open-ended VR game than what we are used to.
If you're looking for an excuse to buy a VR headset, Iron Man VR might not be it. However, if you already own some form of VR, and you're looking for some solid games to play on it, then this one will certainly deliver.
8
Iron Man VR is a great title for any Marvel fan and a great way of knowing the sort of experiences that VR gaming can deliver.
Pros
Great visuals
Solid plot that draws inspiration from the comics
Good voice acting that makes the plot feel even better
Cons
Movement can be a bit disorienting at times
Most missions share the same basic objectives
Can cause some motion sickness in some players
Download Iron Man VR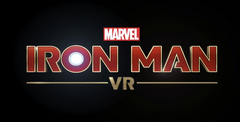 System requirements:
PC compatible
Operating systems: Windows 10/Windows 8/Windows 7/2000/Vista/WinXP
Game Reviews
Iron Man VR is a computer game for virtual reality, which helps to feel yourself in the superhero costume of Tony Stark and traverse the airspace over the city with the effect of presence.
How to become Iron Man?
Just install the life simulator of a genius, billionaire, playboy, philanthropist and enjoy the image of a superhero. Tony Stark decides to give up making weapons when he almost gets killed by his own bomb. The billionaire decides to shut down Gunsmith, the robot in charge of weapons production, and focus on his popular Iron Man persona. Years later, Iron Man is still punishing evil, bickering with S.H.I.E.L.D., and just living his normal life as a brilliant scientist.
Ghost Revenge
Everything changes with the sudden appearance of a self-proclaimed supervillain named "Ghost." Tony Stark's guns have killed many people, innocent people. The Phantom wants revenge on Stark for the very idea of creating and supplying weapons, speaking on behalf of all the dead.
Sense of Flight
The first mission of the game demonstrates just why the Ghost wants revenge on Tony and why the PlayStation VR player wants it. The mission takes place in the sky near a crumbling plane. Tony needs to fight off drones chasing the aircraft. Flying for the superhero is not inside the computer screen, but directly from first person in virtual reality mode. Controls, too, are close to realistic, with the direction of movement regulated by Stark's hands. There are no hiccups between switching between combat mode and flight mode, which adds to the game's realism.
Improve and Fight
Tony Stark's garage is always full of new ideas for weapon improvements and he can really execute them. Repeated completion of story missions gives you in-game currency for which you can upgrade your equipment. More than six upgrades are available, including:
Self-guided missiles
Auto Pointing Cannon
Smart grenades
Accelerated nano-self regeneration
Dispersive Repulsor
Armor-piercing shells
7
The superhero games have reached a new level and now allow you to feel yourself in the shoes of the savior of the planet. Thor: God of Thunder or Captain America: Super Soldier give you the feeling of saving the world, but not the feeling of being in an overpowered Iron Man suit.
Playstation 4 Screenshots
See Also
Viewing games 1 to 9