Metal Slug 5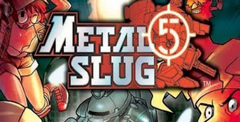 Download Metal Slug 5 and blast your way through an action-packed world filled with enemies and intense battles! Master powerful weapons, drive epic vehicles, and defeat the evil forces in this legendary arcade shooter. Unleash the firepower and play now!
Metal Slug 5 really kicked things up. By the time this was released, SNK Playmore was in full swing and this was the first of their breed of Metal Slug game. It managed to keep most of what we loved about the series but added a few cool new features too. If I had to rank the whole series, 5 would be close to the top.
Where Is Morden?
The timeline of the Metal Slug universe is kind of messed up, but Metal Slug 5 tells a really interesting story. It does not feature Morden or his army from the other four games. Instead, we have a new threat that our team of badasses needs to stop! The Ptolemaic Army is no joke and thanks to more cut scenes this time around I feel that the story does have more impact.
Slip & Slide
Metal Slug 5 features way more new content than 4 did. As a result, it actually feels like a whole new game rather than just an update. They added in this dash move that lets you quickly move out of the way of an attack. This was a big move for the series and while it still has the same run and gun style gameplay. Being able to move like this did change things up considerably and getting used to this new mechanic was really essential. One thing that they changed, not for the better was the transformations. They added so much to this game I wonder why they took them all out, except for the fat one? That is probably my biggest complaint and also there are not as many branching paths.
What About The Slugs?
I really like what SNK Playmore did here. The game gives you some new Slugs to play with and they are great! The Slug Gunner does not mess around and is like the ultimate version of the Metal Slug! The Car Slug is like something Mad Max would drive around in and the Augensterm is like something from the mind of H.P Lovecraft.
Hey Good Looking!
While Metal Slug 4 was still a great looking game, not a ton had changed from 3. I feel that with Metal Slug 5 they really tried to make the game have its own feel. The environments look different than we had seen before. The animation and the sprite work are one again truly excellent and it is all brought together with a kick-ass rocking soundtrack that for me is actually the best in the entire Metal Slug series.
I already touched on the extra cut scenes that this game has and while there are not tons of them. They do make this the most cinematic of all the Metal Slug games up to this point.
While I liked Metal Slug 4, I do feel that Metal Slug 5 is a much better follow up to Metal Slug 3. It just feels like they had more time and resources to pump into this one. I like the new slide move and in general, the game plays like a joy. Plus I really dig the way the story turned out and the rocking soundtrack keeps me wanting to play the game over and over again!
9/10
Pros:
The new slide move is a welcome addition
I like the new Slugs that are in the game
It is more cinematic than the previous games
The best soundtrack of the entire series!
Fun to play from start to end
Cons:
They added no new transformations
Not as many branching paths as Metal Slug 3
Download Metal Slug 5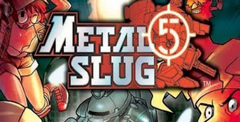 System requirements:
PC compatible
Operating systems: Windows 10/Windows 8/Windows 7/2000/Vista/WinXP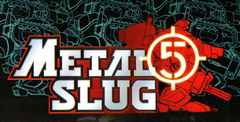 System requirements:
PC compatible
Operating systems: Windows 10/Windows 8/Windows 7/2000/Vista/WinXP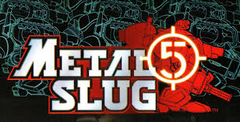 System requirements:
PC compatible
Operating systems: Windows 10/Windows 8/Windows 7/2000/Vista/WinXP
Playstation 2 Screenshots
Similar Games
Viewing games 1 to 6