Monaco Grand Prix Racing Simulation 2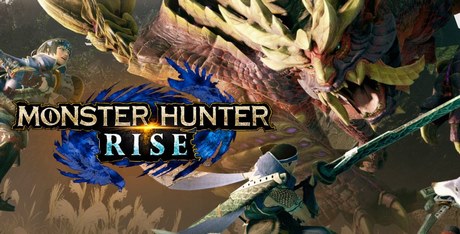 Click the "Install Game" button to initiate the free file download and get compact download launcher. Locate the executable file in your local folder and begin the launcher to install your desired game.
It's been a really long time since Ubi's first F1 game--F1 Pole Position--came out. Consider it prehistoric in nature when compared to this ultra-detailed racing animal.
OK, here it is straight from Ubi themselves--"the hardest racing simulation ever released for a console system." That's a bold statement, but after playing the game on expert, we can believe it. Talk about accuracy! Racing the Monaco track is a humbling experience, especially if you consider yourself adept at racing in the least. Learning the tracks through practice sessions is mandatory--it's a bit tougher when 22 other vehicles are crowding the road during a real race.
While it doesn't feature any real drivers or tracks (besides Monaco), 16 other international courses are included. Naturally these tracks look much like the real Fi tracks already in existence. There is a lot of detail including 3D cars and tracks sporting the highest polygon count ever achieved in an N64 racing game. They do look mighty good. We'll see how the upcoming Dreamcast version measures up.
Obviously Monaco Grand Prix is aimed at the hardcore F1 fan. Loads of adjustments, racing modes, weather effects, etc., etc., all add up to a racing sim that could rival many PC racers on the market. We'll see how the finished version stacks up against its closest rival--F1 World Grand Prix.
Download Monaco Grand Prix Racing Simulation 2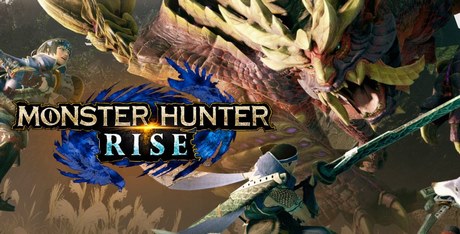 System requirements:
PC compatible
Operating systems: Windows 10/Windows 8/Windows 7/2000/Vista/WinXP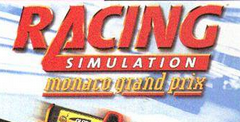 System requirements:
PC compatible
Operating systems: Windows 10/Windows 8/Windows 7/2000/Vista/WinXP
Game Reviews
Overview
Formula One racing fans were delighted to learn of a new simulation that came out of nowhere last year: Formula One Racing Simulation by Ubi Soft. This turned out to be arguably the best modern Formula One driving simulator for the PC. Not wanting to let a good thing grow old, Ubi Soft has followed up with a sequel, but with a slightly different name: Monaco Grand Prix Racing Simulation 2 (MGPRS2). Whew! In case you haven't noticed the obvious, "Formula One" is missing from the sequel, which means Ubi Soft decided to go without the official F1 license. This results in fictional team and driver names, but both names can be edited to reflect the current F1 season. The tracks are named after the hosting countries, with the exception of the most famous track on the F1 circuit, after which this game was named: Monaco.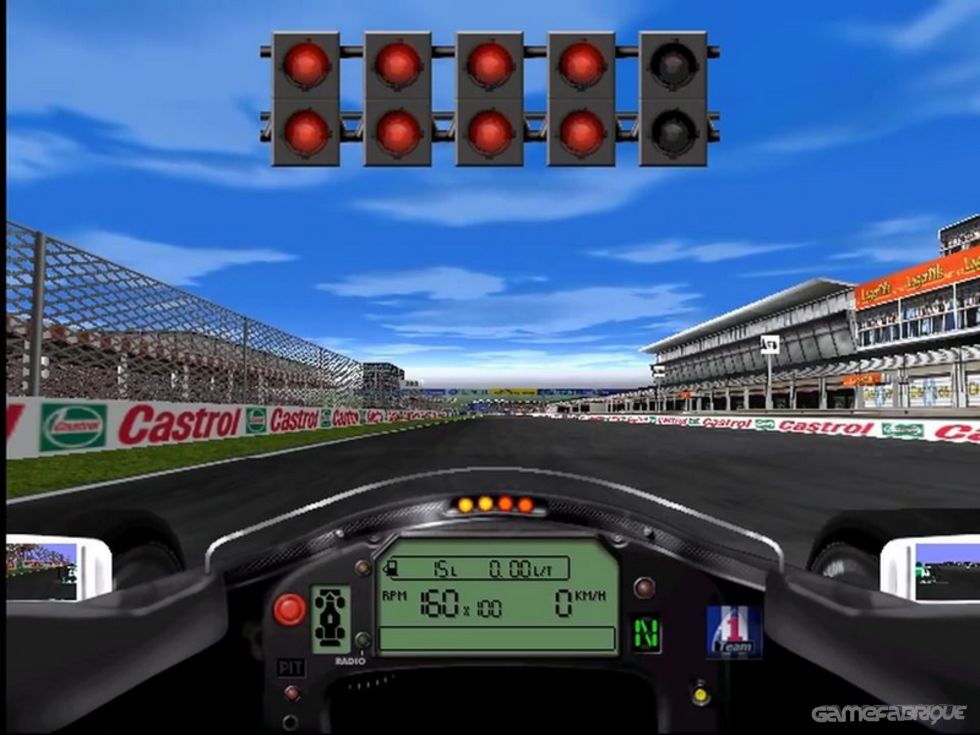 Gameplay, Controls, Interface
The 94-page manual does an excellent job of detailing the history of the Monaco Grand Prix and describes the events that happen on a typical Formula One racing weekend. The teams arrive on Wednesday or Thursday. All day Friday and Saturday morning the driver is allowed to take up to 30 practice laps. Saturday afternoon is the time to qualify. To qualify, you are allowed 12 laps and 30 minutes to post the best single lap time you can. On Sunday, you have one last chance to warm up before the real deal starts. During all this pre-race preparation, you will have the opportunity to tweak the car setups in the huge garage. Changing the car setups is simple to do, but it will take you a while to get the hang of where and when to apply changes. In the higher difficulty levels, this is a must to be competitive. There are telemetry graphs you can view that will help assist in choosing just the right garage settings. The biggest problem, however, is that the game must reload each time you return to your car from the garage.
Racing your Formula One car is really a blast, but just as in a real race, you have to be very aware of things going on around you. If you push your car too far between pit stops, you will run the risk of blowing a tire. There is also a chance, depending on how much you raised your engine revs capability in the garage, of having your engine explode and burn, ending your race. Damage is modeled accurately if you happen to collide with other cars, but doesn't quite do enough damage when colliding with walls at high speeds. The AI of the computer-controlled cars is top notch. They do an excellent job of avoiding collisions, but will periodically get into crashes that will put them out of the race.
From the main menu, you can choose eight different types of racing. A training feature allows you to drive on the circuit of your choice, alone or with a ghost car. You can also choose to watch a computer-controlled car drive through the circuit before trying it out yourself. You can choose a single race, Grand Prix (where you can practice, qualify, and race), a 17 race Championship, or Individual Championship. In the Career Mode, you are assigned a lower-end car and if you do well at the end of the season, you are promoted to a better team and car. In the Time Attack option, your purpose is to drive the fastest possible lap that will be saved in the Hall of Fame. Finally, there is the Scenario Mode. In this mode, you choose from the list of 14 scenarios, such as: "Start the Spanish Grand Prix in 12th position on the grid and finish at least 2nd." All the realism options or just the ones you want can be disabled through the options menu, so you have the capability of racing at the arcade level. There are 3 levels of difficulty to choose from: Amateur, Pro and Expert.
As an added bonus, there is a '50s mode where you go back in time and race a 1950s-era Grand Prix race car. You will find the driving model to be much different than a modern day F1. Braking and turning are a whole new adventure as you wind your way through an old-time township, through fields, over a covered bridge and through the surrounding countryside. There are four different cars and just the one track to choose from in this mode, but it can only be played in the arcade mode. This mode is only meant as a fun diversion and is not a major part of the game.
Graphics
The dynamic weather is an outstanding new feature in MGPRS2. During a race, it is not unusual to have the weather change from overcast to a steady rainfall. Luckily, there are treaded tires available in the pits for use in just such conditions. Cloudy, wet races show the water spray emanating from the other cars, and visibility and traction become much worse. Sunny race days are also a joy to race in as the light clouds move across the sky. The cars themselves, while lacking the official markings and decals of the real F1 cars, still look beautiful and richly detailed. All 11 F1 teams are featured with a different paint job and all 17 tracks, especially Monaco, are featured in gorgeous detail. MGPRS2 can handle graphic resolutions up to 1280x1024, but you will need a hefty processor and high-end 3D card to handle all the graphic bells and whistles at that resolution.
Audio
The engine sound of the cars is excellent, but that is the only good thing I can say about the audio. The announcer has a very limited vocabulary with statements such as a repetitive: "A new lap record," or "Front right tire broken," and worst of all, the replay function has no sound whatsoever. Also the famous roar of a Formula One race starting is nowhere near reproduced for this game, although many of the sounds can be modified or replaced with the included sound editor.
The Patch
The original version 1.0 of MGPRS2 was released earlier this year in Europe and parts of Canada. By the time Ubi Soft got around to publishing this game in the U.S., they were up to patch version 1.6 so the U.S. version includes the 1.6 patch. This patch fixes some bugs, adds some racing scenarios, and most importantly, adds the Ubi Soft game service for online play over the Internet.
Multiplayer
There are a few different multiplayer possibilities with the 1.6 patch. Two players can play head to head on a single computer in split-screen mode. Unfortunately, one of those players will have to settle for using the keyboard. Two to four players can link up two computers with a null modem cable, and two to eight players can connect on an IPX network. Finally, Ubi Soft offers a free game service where players can hook up over the Internet and race all night!
System Requirements
Minimum: Windows 95/98, Pentium 166 MHz, 24 MB RAM, 4X CD-ROM drive, 4 MB 3D graphics card (Supports Direct 3D and 3Dfx Glide), 16 bit sound card
Recommended: Windows 95/98, Pentium 200 MHz, 32 MB RAM, 4X CD-ROM drive, 4 MB 3D graphics card, 16 bit sound card, steering wheel controller
Bottom Line
MGPRS2 does not add enough additional features over and above F1 Racing Simulation to warrant upgrading. In fact, the only real reason to upgrade to MGPRS2 would be to take advantage of the free Internet online game service. However, if you don't have the original F1 Racing Simulation and are interested in some realistically-simulated, open-wheeled Formula One racing, Monaco Grand Prix Racing Simulation 2 is the only modern game in town and is well worth it.
Nintendo 64/N64 Screenshots
See Also
Viewing games 1 to 9