MotoGP 2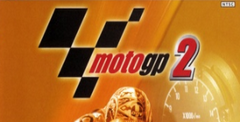 Click the "Install Game" button to initiate the free file download and get compact download launcher. Locate the executable file in your local folder and begin the launcher to install your desired game.
The Running Zone joke for a bikeracing sim is to say: "[Reviewer's name] buffs his helmet and slips into tight leathers etc..." Hilarious, no? Anyway, we tried to buff a helmet the other day and it's not as easy as you think. You have to use the right kind of pad and oil or it gets covered in scratches. Plus, make sure you remove the policeman from underneath it first or you'll be in all sorts of bother (ho ho).
Anyway, the reason for all this is because Moto GP 2 is all about drifting, and that's exactly what I've done with this review. Hah! It's motorised bike racing, it's less impressive than the current generation of vroomers, but it's stupidly cheap now, so worth a bash if you fancy some fast-paced tyre action.
Download MotoGP 2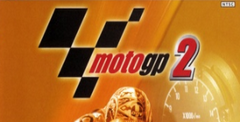 System requirements:
PC compatible
Operating systems: Windows 10/Windows 8/Windows 7/2000/Vista/WinXP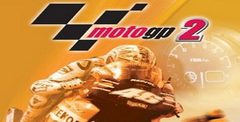 System requirements:
PC compatible
Operating systems: Windows 10/Windows 8/Windows 7/2000/Vista/WinXP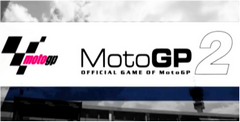 System requirements:
PC compatible
Operating systems: Windows 10/Windows 8/Windows 7/2000/Vista/WinXP
Game Reviews
People say:
7
Ever since I hopped on my first motorcycle (a 50CC Kawasaki) at the age of 9, bikes have been my true love. For years I have waited for a game that captures the spirit of two tires on tarmac, and while MGP2 comes close, it lacks the right stuff. That's not to say MGP2 isn't decent. It's one of the better 'cycle games I've played, but it's hardly comprehensive. Example: MotoGP 2 may double the number of tracks from the first game, but it still doesn't offer the full 16-track circuit of real GP racing. Likewise, the 500CC class (including riders and teams) is intact, but the 250 and 125CC classes are notably absent. Still, these are gripes only the anal would notice, and MGP2 actually features a wealth of modes and challenges diverse enough to satisfy any gamer. What won't satisfy any gamer is the evil learning curve. Unlike car racing games, with all their wanton powersliding, the easily flippable nature of 'cycles allows little room for error or improvisation in finding the perfect line, and because of a small, but significant oversight, finding that line is a teeth-gritting experience. By substituting a single brake for true front and rears, Namco's made controlling your 'cycle doable, but not optimal. It's like playing Ridge Racer without the powersliding. Against MGP2's flawless CPU riders this small nuisance becomes a big headache in a hurry, making the game worth the trouble only if patience is a virtue you possess in spades.
8
MotoGP 2 may look and feel exactly like last year's prequel, but considering how good that game was, it ain't a bad thing. If you're into bike racing, there's really nothing on any system that comes close to MGP in regards to realism, handling or graphics. In fact, the handling is so dead-on that gamers who're used to racing on four wheels will likely find the learning curve here a tad steep. You really need to woah it down going into the turns, and not jam on the gas too quickly for fear of having the rear wheel jump out on you. But if you've got the patience to master the nuances of bike racing, MotoGP 2 is a totally satisfying experience.
8
I have no doubt whatsoever that straddling a crotch rocket at speeds of 200+ mph in real life takes enormous skill and concentration. Why? Because MotoGP 2 told me so. This game is damn serious about the sport of superbike racing. All the official licenses, riders and bikes are here in fabulous detail. But don't even think about playing this game unless you're willing to bulldoze its steep learning curve. It took me hours upon hours of nonstop playing just to win the first race in Season mode. If you can stay on your bike long enough to appreciate it, MGP2's excellent weather effects and pervasive sense of speed will immerse you in its cutthroat reality.
People say:
7
If you've played THQ's previous MotoGP game—not to be confused with Namco's PS2 series bearing the same name—don't expect any revelatory surprises from MotoGP 2. It has six new tracks and an updated roster of cycles and drivers from the 2002 MotoGP season, but perhaps the most noticeable change is bikes that no longer sound like 180 mph weed whackers. So that's a plus. Other entries in the "new for '03" column: slightly rejiggered game modes (a Stunt mode replaces Arcade); an extra difficulty level; three challenges on each track that, if completed, improve your rider; and adjustable power-slide sensitivity. The tweaks are slight, but not a whole lot needed fixing. MotoGP 2 remains an intense, unforgiving, but ultimately satisfying racing sim—and the only one of its kind you can play online. While the servers weren't exactly bumping when we hit the track (before the game's on-sale date), we expect the same excellent racing experience the original delivered—but with a lot less cheating, thanks to new strategically placed walls that make off-road shortcuts impossible. Thank you, Jeebus!
7
Yup, Demian's right—this is pretty much the same game as the first MotoGP for Xbox. But since that was my favorite motorcycle racer, it's fine by me. I love the way it rewards mastery: Once you learn how to set up for each turn and master the front and rear brakes, your lap times will drop dramatically. A high level of rider and bike customization and goodly amount of attribute points to be earned mean you'll be playing this one for quite a while.
7
I'm less of a video grease monkey then Demian or Greg, but I enjoyed MotoGP2 the same. The photorealistic visuals look amazing, and the Career and Stunt modes continually reward you with new bikes, riders, tracks, and wacky unlockables (like changing the game's looks with cartoon shading). Aside from the lack of a true tutorial to ease newcomers into the demanding controls, MotoGP2 is a worthy sequel.
Playstation 2 Screenshots
Similar Games
Viewing games 1 to 15