Nioh 2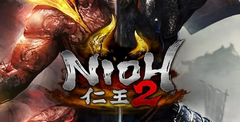 Click the "Install Game" button to initiate the free file download and get compact download launcher. Locate the executable file in your local folder and begin the launcher to install your desired game.
If the likes of the Dark Souls series, Bloodborne, or Sekiro: Shadows Die Twice weren't challenging enough for you, it might be time to play Nioh 2. Its debatable whether this title is harder than any of these titles, but there's no doubt that the difficulty is not for the feint of heart. In spite of this, Nioh 2 combines the unforgiving combat of these titles while adding a bit of the 'flash' that Monster Hunter: World has. As you fight your way through the campaign, which could take a grueling 100+ hours, you'll constantly be challenged at every corner in this action adventure RPG. It's a steep curve, but the difficulty isn't the only impressive aspect about Nioh 2 that kept me coming back for more.
Carve a Path Through Medieval Japan
Although Nioh as a series is built upon the standards that Dark Souls originally introduced, the gameplay and progression are refreshingly unique. Nioh 2 takes place before the events of the first, which means I won't have much to say concerning the story – there are a lot of relevant pieces that work their way into the first Nioh.
In any case, the lore and plot don't take place outside of stopping points with cutscenes between levels. A small part of me wanted more interactivity within the levels, but the gameplay completely sweeps you away where this becomes a nonissue. Playing as Hide, the silent protagonist samurai, you are quickly plunged into a world that desperately needs a hero. To help rid the world of demons, you'll need to fight your way through medieval Japan to discover how the spirit stones – the source of supernatural energy to defeat Yokai (demons) – truly work. One piece that I especially like about this series is that it does directly connect to some famous historical figures every now and then. It doesn't affect gameplay, but greatly helps with the immersion. It will be easy to lose yourself in the world of Nioh. Funny enough, it will also be just as easy to lose your temper now and then too.
Face Your Greatest Challenge
I think that the gameplay of Nioh 2 represents the epitome of how to create a good sequel, not only in story but through gameplay. Nearly every issue or clunky part of the first Nioh has been rectified and even improved upon. It combines smooth classic gameplay from Nioh with the intuitive new ideas of Nioh 2. Concerning the staples of the first Nioh, the looting, skill trees, and fighting styles of the 9 weapon types are stellar. The constant stream of loot doesn't overload or overpower you, but you'll certainly never feel like you have no way to improve. I could also write a whole piece of just the skill trees, but I'll keep it simple and just say that I loved the Samurai skill tree – especially the Ki Pulse: Heaven ability. This extensive tree combined with the wide range of weapon types and the brand new Yokai Shift ability means that there isn't exactly a right way to play. Whatever works best for you, and helps you trudge through the level, is what's best.
Finally, the graphics and sound design/cutscenes/voice acting is truly remarkable. It's a neat intersection between realistic and gritty with some fantasy thrown in.
Bottom Line
This game won't be for everyone because of the difficulty curve, but if you enjoy a challenge that's set in a unique world with tons of potential fighting styles, definitely check this one out.
9
Even if you're not sure, the combat and loot system alone are fun enough to warrant a go.
Pros
Innovative fighting styles
Great improvements since the first Nioh
World is stunning with detail
Cons
Story somewhat sparse, but gameplay covers this
Some bosses can be grueling with one-shot kills late in the battle
Heavy learning curve
Download Nioh 2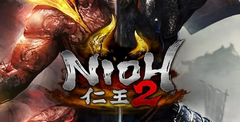 System requirements:
PC compatible
Operating systems: Windows 10/Windows 8/Windows 7/2000/Vista/WinXP
Playstation 4 Screenshots
Similar Games
Viewing games 1 to 8