Nosferatu: The Wrath Of Malachi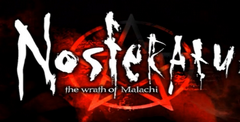 Click the "Install Game" button to initiate the free file download and get compact download launcher. Locate the executable file in your local folder and begin the launcher to install your desired game.
Amateur Diy experts (and daytime TV aficionados) will know how effective a couple of halogen spotlights can be for transforming a drab room into a lush interior. Similarly, you don't always need the latest 3D technology and a budget of millions to create an atmospheric and tense 3D shooter. And while Nosferatu has many shortcomings, the resourceful minds responsible for creating it have done just that.
The storyline, which sees you arriving late for your sister's wedding only to discover all the guests imprisoned and their Romanian host lusting for blood, is, of course, ancient. But rather than forcing you to trudge through hours of hopelessly obvious narrative, the game gives you an immediate aim rescue your friends and family in two hours. That's right, just two hours.
Leading contender for the shortest game ever, Nosferatu does have one hook to drag you back for more: the castle and the grounds are rearranged every time you start a new game. This means rooms are naturally homogenous and bland, but the atmosphere, fostered by some truly gripping music, ensures the action is loaded with tension.
Taken as a straight-up FPS, Nosferatu admittedly lacks a certain amount of finesse. Random enemy spawns are always frustrating and the Al, animation and general look of the game is simplistic at best. But while the action is somewhat prosaic, the dark and menacing backdrop does go some way to making amends. However, seeing as it only takes a few hours to exhaust, Nosferatu is still a difficult game to recommend.
Download Nosferatu: The Wrath Of Malachi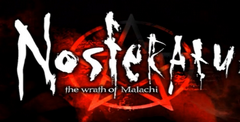 System requirements:
PC compatible
Operating systems: Windows 10/Windows 8/Windows 7/2000/Vista/WinXP
Game Reviews
Whether or not Nosferatu scares you will largely be determined by your ability to withstand frights of a 'shocking' nature. With a creepy atmosphere and a relative lack of lighting, this game could've been something special with the right balance of horror, but instead generally relies on cheap tricks and monsters that appear out of shadows to do you in. Borrowing a page from such films as Bram Stoker's Dracula, and other gothic period piece movies, Nosferatu sets you in a castle that would look absolutely perfect as Count Orlock's manor from the 1922 silent motion picture, Nosferatu, A Symphony of Horror.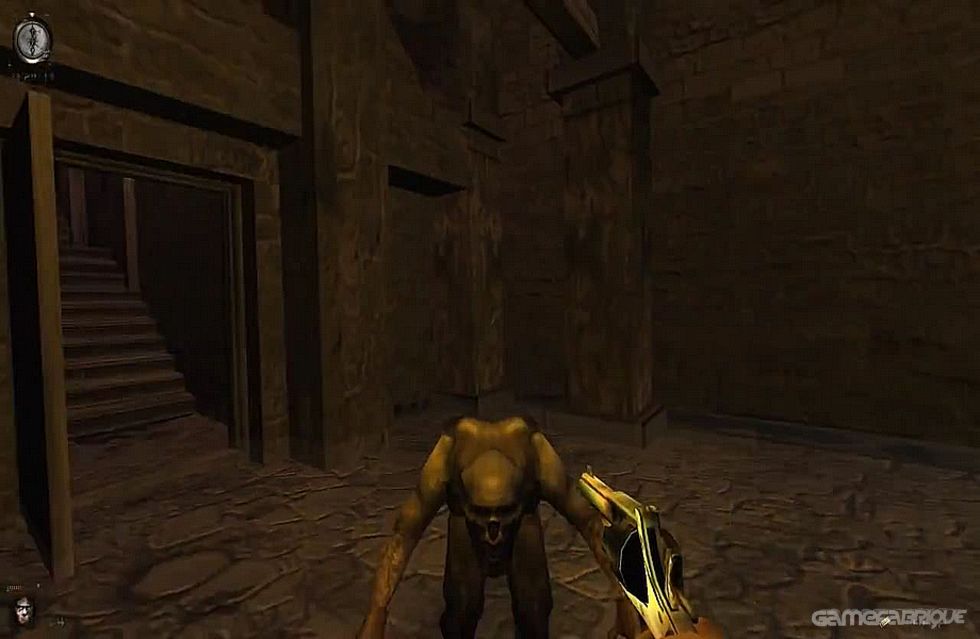 Beyond that, the storyline is remarkably simple, providing you with the same hunt and retrieve puzzle game as presented in other FPS titles. Most of the actual storyline is provided as box filler material, so you won't be left guessing for most things, and it does seem at times that this was a labor of love, with the sort of attention to detail that tends to make a game stand out. The weapons seem suitably authentic, right down to the flintlock pistol that takes a while to load and only holds one shot. It isn't entirely realistic, as you can reload it in just a few seconds, but instead of giving you a gun that holds multiple rounds, you'll need to pickup multiple pistols, load them all at once, and then you can quickly switch from gun to gun, bad ass pirate style.
On a purely visceral level, the combination of Nosferatu's graphics and sound make for a chilly experience. As I noted previously, it isn't that frightening on a grueling psychological level, just a jump out at you and make you scream level. I'd originally considered knocking this game a bit more. It doesn't innovate, uses a few cheap tricks (like the 'shock' horror) and doesn't have multiplayer replay value. However, it's also value priced at around $30 retail, and also seems to have a good amount of polish. All in all, it isn't what I'd call a great title, but it is this close. Oh, that's me holding up two fingers really close to one another. Yep, that close.
Similar Games
Viewing games 1 to 4