Pocket Fighter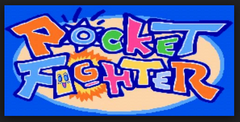 Click the "Install Game" button to initiate the free file download and get compact download launcher. Locate the executable file in your local folder and begin the launcher to install your desired game.
a game by
Capcom
Genre:
Fighting Games
Platform:

Playstation

Editor Rating:

7

/

10

, based on

3

reviews
User Rating:

7.7

/

10

-

13

votes
Rate this game:
See also:
Pocket Games
Size really does matter! Pocket Fighter breaks Capcom's streak of less-than-stellar 2D PlayStation fighting games with an excellent combination of fantastic midget mayhem and very clever graphics.
Pocket's super-deformed characters from Darkstalkers and Street Fighter are cute and kiddy...but don't let their looks fool you. These pint-sized pugilists have enough special moves, techniques, and combos to send the most seasoned SF vets back to basic training. In addition to intense one-on-one fighting, there are new features which enhance the fun: You can grab gems during a fight (to power up special moves) and throw objects such as bombs. The smooth visuals don't suffer from slowdown, and the characters are loaded with humorous and witty animations. Pocket's as entertaining to watch as it is to play.
Forget VF Kids--Pocket Fighter's an excellent addition to any fighting gamer's library. Good things do come in small packages.
ProTips:
Simultaneously press Kick, Punch, and Special for a green flame move. It's a good defense against opponents who like to jump In with an attack.
If your opponent throws the stone orb, keep blocking even If It doesn't hit. The orb fires two horizontal lasers that can petrify you.
Graphics
Pocket's character animations are smooth and slowdown-free. The various characters from the Gapcom universe hidden in the backgrounds are also a plus.
Control
The special moves and techniques are easy to execute; some advanced skills, like counters, take practice to master, though.
Sound
The music is a balanced selection of driving and annoying tunes, but the sound effects do an excellent job with a plethora of character yelps, punches, and kicks.
Fun Factor
Pocket Fighter delivers all the fun and intense gameplay of any Street Fighter game. It's the first decent 2D Capcom fighting game to come along in a long time.
Download Pocket Fighter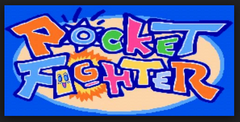 System requirements:
PC compatible
Operating systems: Windows 10/Windows 8/Windows 7/2000/Vista/WinXP
Game Reviews
Silly moves, outrageous grabs and big heads...no, it's not the staff of Electronic Gaming Monthly. It's the cast of Capcom's latest PlayStation fighting game, Pocket Fighter (a.k.a. Super Gem Fighter Mini Mix in the arcades). This game is slightly more than the typical Street Fighter rehash--if you think you've seen it all in a Capcom 2D fighter, think again.
The Pocket Fighters are super-deformed versions of their full-grown counter-parts. They come from all ends of the Capcom universe: Street Fighter, DarkStalkers and even the low-profile Red Earth. The characters are armed with their standard attacks and Super Combos (Shoryu-reppas and the like, which are performed off Super Meters that can be built up nine levels).
The "standard" special moves (fireballs, hurricane kicks, etc.), however, are a bit different in this game than in others of its kind. Every fighter starts off with three special moves at level one power. By beating up your opponent or opening random treasure chests, you can release power gems. These gems come in a variety of sizes (think Puzzle Fighter) and will power up a certain special move--up to level three. As these moves level-up, they do more damage or hits. For example, Zangief's Spinning Piledriver will go up higher and hit harder at level three power.
You play Pocket Fighter with only three buttons: punch, kick and special, making this a relatively simple game to learn. Hitting the Special button will execute a silly but humorous guard crush. Akuma may swing a giant 2x4, Felicia may transform into a Mega Man form and blast you...regardless, these guard crushes will knock an opponent back--they are unblockable--and steal gem energy.
The simple gameplay may provide a novel distraction more than anything, but Pocket Fighter is still entertaining to watch and play. With several options (including one that lets you customize your fighters), lush graphics and ridiculous attacks Gust look at the screen shots on this page). Pocket Fighter may be the refreshing change of pace Capcom needed in its 2D fighters.
People say:
7.0
A pint-sized, super-deformed version of Street Fighter was inevitable. Thankfully, Capcom gave Pocket Fighter (Super Gem Fighter Mini-Mix in arcades) a decent treatment. Unlike some other "Kids" games, Pocket Fighter offers a lot of new and interesting ingredients to the old SF formula. Perhaps the best is the use of gems to power up individual special moves--now, instead of just straight fight-to-the-death rounds, you have to worry about collecting gems to build up your fireballs and dragon punches. This leads to some fun and frantic matches as you and your opponent race around trying to gather all the gems on the screen. Pocket Fighter has a certain magical quality to it, because everything is so...cute. Ken's Shinryuken leaves him charred, Chun-Li passes love notes and Felicia transforms into a feline Mega Man, Mega Kitty. But once you've seen all the wackiness, Pocket Fighter may leave you feeling a little empty. The gameplay, despite having counters, roli-aways and other features, is very simplified. The worst offender is the tap-tap combo system (any moron can pull three or four-hit combos off with minimal effort). This is a fun game, and Street Fighter fans should check it out, but it may be better suited for younger, less hardcore fighting game fans.
7.5
Pocket Fighter isn't exactly the most in-depth fighting game Capcom's ever made, but it really does have a lot more to it than just cutesy graphics and hilarious animations. The gameplay is fast-paced and fun, and the Guard Crushes and special combos add a lot to the game's appeal. The Edit Fighter Mode does nothing for me at all, but it doesn't take away anything from the game, so what the heck. Capcom fans will eat this up.
8.0
Maybe it's the ludicrous over the top presentation or the bizarre sense of humor evident throughout--! don't know--but this is very cool. The graphics and animation are superb, and while the gameplay itself is more of your "disposable" variety rather than hardcore Street Fighter action, it does have a distracting quality that makes it enjoyabe. Don't take it too seriously and you'll have a good time-and that's what's important.
7.0
Pocket Fighter surprised me. Underneath the childish graphics and silly combos (Akuma swinging a giant 2x4? Yes!), I found a solid and decent fighting game. Although Pocket Fighter takes considerably less skill to play than any of the grown-up SFs, it's still fun. The Edit Mode, however, should've been left out. This Create-your-own-fighter Mode had potential, but what's the point if you can't play as your own character?