Command & Conquer: Red Alert 2 - Yuri's Revenge - Red Alert 2 YR: New Horizons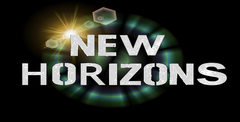 Click the "Install Game" button to initiate the free file download and get compact download launcher. Locate the executable file in your local folder and begin the launcher to install your desired game.
The popularity of the Command and Conquer series is difficult to overstate. It has gathered a cult following that has only grown since its initial release. Of course, the second Red Alert title wouldn't be complete without a major retaliation led by the likes of the insane Yuri shortly after the base game of Command and Conquer: Red Alert 2 ended. Picking up from here, the huge expansion for Command & Conquer: Red Alert 2: Yuri's Revenge - as a part of Red Alert 2 YR: New Horizons pits you against the maniacal strategic genius to determine the fate of the world. Along with this gripping new campaign comes plenty of new units, modules, and possibilities that can help you overthrow this devastating attack before its too late.
Yuri's at it Again
The Command and Conquer series is one of the classic Real Time Strategy games that seems to get everything right. In this installment, not only is Yuri's threat imminent and insane, it is also extremely fun at the same time.
Maybe fun isn't the best way to describe a crazed fallen idol trying to take over the world once again, but there's a certain charm that the C&C development team crammed into this expansion that is hard not to praise. Generally, the story and campaign are pretty cheesy. However, this cheesy isn't really a bad thing in this case; its actually makes this expansion even better to play through. The sheer ridiculousness of the situation, in which Yuri attempts achieving global domination using his own mind-controlled forces instead of solely the Russian population, is not ignored by the game whatsoever.
In fact, the characters in-universe are almost literally smacking their heads against the fourth wall as they recognize the insanity. Normally, this sort of cheesiness or 'campy' flavor would be unlikable if the game took itself too seriously. The Yuri's Revenge expansion takes shots at itself. Regardless, it shows that there was a great deal of care that went into writing the campaign here and that's easy to appreciate. What's better, the dialogue and campaign were not the only major successes of this expansion.
Save the World…Again
With the respectable, hilarious writing of this expansion, I was also pleasantly surprised with the gameplay in it. There are no major leaps in terms of core gameplay – you're still tasked with maintaining a military while trying to outsmart the genius that is the crazed Yuri – but there's still a few noticeable things to talk about. You've got a few new units to toy around with, like Boris, the Siege Chopper, and the Cosmonaut, for the Soviets, the Yuri faction can use the Mastermind, Magnetron, Psychic dominator, and many others, and the allies can utilize Guardian GI anti-tank infantry, Robot Tanks (immune to mind control), and a Battle Fortress mobile bunker, which are all pretty cool in my opinion. In terms of actual gameplay, there's sort of a catch: Yuri's units' tactics are not conventional and are relatively weak, but their ability to mind control opposing units is strong.
This isn't really new, though I found it to add a deal of difficulty compared to base game. The biggest letdown of this expansion is that Yuri does not have a single player campaign – he can only be played as in multiplayer, whereas single player the player can choose to be the Soviets or the Allies.
7
Overall this is a good expansion to an already great game. There are some aspects missing that I personally would have liked to see in it, but there are improvements across the board for voice acting, writing, and gameplay that make up for these.
Pros:
All units now voiced
Writing is genuine and hilarious
New units are awesome
Cons:
No single player campaign
Gameplay is tweaked but not much totally new
Cutscenes are underwhelming
Download Command & Conquer: Red Alert 2 - Yuri's Revenge - Red Alert 2 YR: New Horizons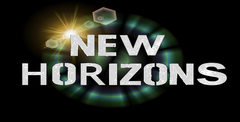 System requirements:
PC compatible
Operating systems: Windows 10/Windows 8/Windows 7/2000/Vista/WinXP
See Also
Viewing games 1 to 9