Rygar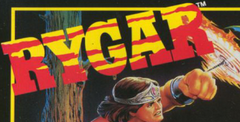 a game by
Tecmo
Genres:
Action, Platformer
Platforms:

Lynx,

Playstation 2,

Sega Master System, NES
Editor Rating:

6.8

/

10

, based on

4

reviews
User Rating:

8.7

/

10

-

6

votes
Rate this game:
Based on the arcade classic, Rygar is a muscular warrior who must defeat the enemies that populate his home land. Journey through various terrains as you clean up the countryside and strike a blow for mankind.
Download Rygar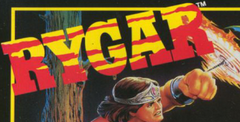 System requirements:
PC compatible
Operating systems: Windows 10/Windows 8/Windows 7/2000/Vista/WinXP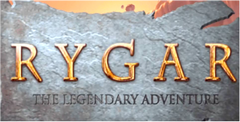 System requirements:
PC compatible
Operating systems: Windows 10/Windows 8/Windows 7/2000/Vista/WinXP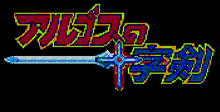 System requirements:
PC compatible
Operating systems: Windows 10/Windows 8/Windows 7/2000/Vista/WinXP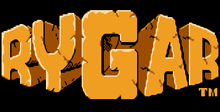 System requirements:
PC compatible
Operating systems: Windows 10/Windows 8/Windows 7/2000/Vista/WinXP
P-200, 32 MB RAM
Game Reviews
The classic Tecmo arcade game has been shrunk down to the small screen and is now portable! This side view action soft has you as the hero Rygar and your mission takes you through highly detailed multidimensional landscapes in your kingdom. Grab weapons and health to help you on your quest as you battle through onslaughts of monstrous beasts which have taken over your land.
People say:
7.0
A good action game for the Lynx Ry-gar definitely is. Based on the arcade version of the game, this translation has cut some corners, but still has a good mix of combat and adventure! The music is absolutely the pits, more like chimes, but with the volume down this game plays well!
6.0
Considering the small size of the Lynx screen, Rygar looks and plays just like it's arcade big brother. The backgrounds are multi-layered and quite detailed. The quest is very long and difficult to get through. A password every 5 levels would have eliminated all of the repetition.
7.0
Rygar is a good conversion for the Lynx. More along the lines of the arcade game, it lacks the originality of the NES version, but is well done nonetheless. Great background graphics and over 20 levels of intense action. My only complaint is the poor use of the 32-bit audio chip.
7.0
A real "poser"! This just doesn't play anything like the original coin-op game that I love! The music is the pits! The hidden secrets seem to be lost in the translation! A good excuse for capital punishment! Despite some good looks, the spirit of Rygar just isn't there.
If you're an old-school gamer who waxes nostalgic about the glory days of 8-Bit gaming, you don't require any introduction to Tecmo's proud gladiator. However, if you're a less-experienced player (calling the Nintendo 64 the "Old Nintendo" is a dead giveaway), you might be wondering who this skirt-dad dude with the giant yoyo is. He's Rygar, the mythical star of cult-classic titles for both the Nintendo Entertainment System and the arcade. He's been laying low for some 15 years, but now he's coming back to run beneath a blazing sunset once again.
This Rygar isn't exactly a sequel to those older games--it's more of a full-scale reimagining. While Argool, the mythical setting of the original title, had some design influences from real-life civilizations, the world of this new Rygar exudes a strong Greek flavor. The Athenian leanings aren't accidental. "I often sit on the steps of the Parthenon shrine to see the sun set and reflect on my life and the life of the ancient people," muses Producer Satoshi Kanematsu. "After the fact, I discovered that Tecmo's Rygar reminded me of the impressive sunsets of Greece." Kanematsu's love of Greece inspired the team's programmer, planner and CG designers to all visit the sunny Balkan nation. This influence injects the game with a stunningly unique visual style--crumbling coliseums, watery temples and weathered statues create a world of living myth. The fully orchestrated music evokes a similar classical flair, using a real symphony and chorus to score the action.
Even refined beauty can be skin-deep, so how does Rygar play? You'll venture through more than 10 diverse environments, each populated with scads of nasty foes and one gargantuan boss monster. It's a bit like Devil May Cry, blending intense action with occasional rudimentary puzzles and role-playing elements. It also shares the same mix of 3D backgrounds and dramatic camera angles that served DMC so well. However, don't expect Rygar to pull out Dante's guns-blazing moves. Rygar's distinctive weapon, the Diskarmor (see sidebar) lends the game a whiplike, Castlevania in 3d feel. Despite the new setting and 3D gameplay, this latest chapter manages to recapture the magic of its classic forerunner. Kanematsu asserts, "It's going to be a brand-new Rygar, but the unique atmosphere, the bright red sun and the stoic hero carry over."
You are the chosen one who is to rid the land of hideous monsters and powerful, lurking creatures. In this translation of the arcade game you must battle your way through 23 challenging levels in order to restore peace to the People of Good. This game features great graphics and game play. If you fail, evil will rule forever.
NES/Famicom/Dendy Screenshots
Sega Master System Screenshots
Playstation 2 Screenshots
Similar Games
Viewing games 1 to 10