Sons of the Forest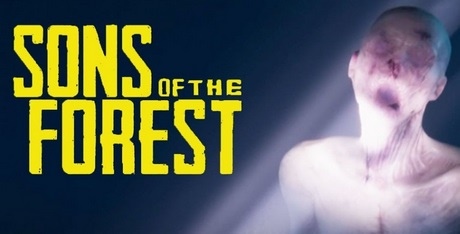 Click the "Install Game" button to initiate the free file download and get compact download launcher. Locate the executable file in your local folder and begin the launcher to install your desired game.
Welcome to Sons of the Forest. Are you looking for a survival thriller that will knock your socks off? Then you've come to the right place. Sons of the Forest is a sequel to a classic title, but has had everything massively improved. This is one of the few occasions where a sequel has truly done everything right from the graphics to the gameplay. If you want a spooky time filled with base building, resource gathering and management, and some truly awesome combat, this is, without a doubt, the game you are looking for. Let's take a look.
Gameplay
Created by the same guys who created The Forest, this game moves with the original idea and runs with it in a way you could only have dreamed of. You take control of the survivor of a helicopter crash on a strange island, you will encounter cannibals, harsh weather, starvation and more just to get through your first week. The objective of the game isn't just to survive, its to dominate the island through superior tactics and firepower.
This game is about establishing yourself by building a base to keep the elements and the monsters away, then you need to explore and solve the mystery of the island. Do this by collective resources, cutting down trees, hunting and fishing, and even killing a few people and display their bodies as a warning to others. Sounds pretty hardcore, I know but it's really very cool.
As a first-person survival game, most of the gameplay is what you'd expect, but the level of detail that has been put into those actions is truly what makes the game exceptional. Its like extreme Minecraft or Medieval Dynasty. There is, undoubtedly, a stunning amount of gameplay that I could see myself sinking thousands of hours into.
Visuals
Okay, lets talk about the finer points of this title. They attention to detain shown in this game is nothing short of absolutely incredible. When you dig a hole in the ground, realistic shovel holes form as you lift the dirt out. When you cut down a tree, you can see the slice marks increasing with each strike. I don't know if I'm doing it justice with how I'm describing it, you'll definitely need to see it with your own eyes. It's a level of detail that I have, frankly, never seen before and I am utterly thrilled by it every time I play.
Story
There is a surprising amount of mystery surrounding the story. I can't share too much, but there is a theme similar to the "Lost" TV show where more is clearly going on behind the scenes. It's very interesting and it will capture your attention from start to finish.
10
An all-round incredible game that deserves your attention. If you want the next level of survival horror, this is for you.
Pros
Next level visuals
Incredible gameplay
Brilliant story
Amazing atmosphere
Cons
Sometimes it would be nice to play without the cannibals
Download Sons of the Forest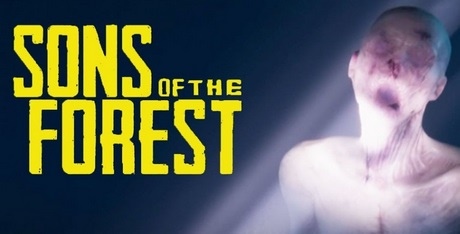 System requirements:
PC compatible
Operating systems: Windows 10/Windows 8/Windows 7/2000/Vista/WinXP
Game Reviews
Did you ever manage to play that game where you survived a jet crash and had to fend off mutants? Did you enjoy it so much that you could do with another one? Well, you're in luck. Sons of the Forest is returning to take the survival-horror game genre to the next level and break some more ground, as did its predecessor.
The upcoming title is poised for release in October, with a new storyline, new intense gameplay, and many horrors. You'll be able to take your experiences with friends to a remote island as you struggle for survival in this harsh environment. We haven't been able to play the game yet, but we certainly have enough content to make an opinion on the Sons of the Forest.
Gone Surviving
Sons of the Forest may be a successor, but it does not follow off in narrative from the original game. Instead, the title is an entirely new experience designed to make the survival-horror gameplay even more intense and realistic. So what about the game do we think will take these acclaimed mechanics to the next level?
First, the narrative is intriguing. The player will be tasked to find a missing billionaire on an island filled with genetically modified mutants. Of course, you'll have to set up base camp and survive while you continue your search for this prominent figure. That storyline will provide the groundwork for the flurry of build, craft, weather, and combat mechanics you and your party will leverage to succeed.
Honestly, Sons of the Forest is looking visually and mechanically fantastic as it is terrifying. Nearly everything on the island can be interacted with, such as plucking salmon out of a stream for food, using the environment to build defenses, and creating effective weaponry from sticks and stones. The diversity in gameplay and urgency certainly won't leave dull moments in the game.
Finally, the visuals look magnificent over the predecessor. The environments have a natural feel that contributes to the game's immersion. The beautiful scenery also changes, with the game engine rendering different seasons and more challenges as the landscape changes. All considered Sons of the Forest looks like a survival-horror game to look forward to.
Keep Searching My Wayward Son
Though we haven't played the game yet, Sons of the Forest looks like it will be a smash among survival-horror fans. There are big boots to fill, given the popularity of the game's predecessor. Still, initial impressions show that the developers have improved on every game element. The only downside is that the richness of the game's environments and models means that it might be heavy on the hardware.
8
But Sons of the Forest looks worth the play if you have the means. It seems to improve on what is already a saturated genre and surpass popular titles such as ARK: Survival Evolved. We eagerly await the release and outcome of the game and get stuck back into some survival-horror magic.
Round-Up - Pros & Cons
Pros:
An immersive storyline surrounding the survival gameplay
High-levels of interactivity
One of the more refined survival-horror games out there
Cons:
Not released until October
It looks to be a game requiring high hardware specifications
Similar Games
Viewing games 1 to 8