Speed Busters: American Highways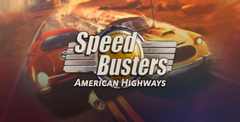 Click the "Install Game" button to initiate the file download and get compact download launcher. Locate the executable file in your local folder and begin the launcher to install your desired game.
a game by
Ubisoft
Platform:
PC
Editor Rating:

6.8

/

10

, based on

2

reviews
User Rating:

6.7

/

10

-

3

votes
Rate this game:
See also:
Racing Games
To all but the most blinkered of idiots, it's obvious that there is a proliferation of driving games for the PC. Punters seem to lap them up though, and the challenge to developers must be in coming up with an original twist. Of course, yer Carmageddon opted for the merciless slaughter of innocent pedestrians, whereas Need For Speed III has the long arm of the law breathing down your neck, if you'll excuse the double metaphor. Ultimate Race Pro has a devious deathmatch, and the futuristic Motortieadsimply goes like shit off a shovel. All very nice. So what cunning take have the developers of Speed Busters attempted? Suffice to say that it's not a documentary.
Outrageous arcade racing is the order of the day. If you're the kind of person who gets gratification from camshaft specifications and tyre pressures, then you're better off sticking to Grand Prix Legends. Speed Busters is for morons. But of course, there's a bit of moron in us all - as a quick glance round the office confirms - and the game does what it sets out to do, providing instant mindless fun for the man who doesn't have time to mess about. Easy to pick up and play, if a little harder to put down, the action proves to be a frantic tribute to The Dukes Of Hazzard, Gumball Rally, Freebie And The Bean, The Blues Brothers anti any other low-rent American car chase movie you can think of. There's also a heavy dose of cultural references thrown in to add to the confusion.
Speed Freak
It's clearly not for the purist, and simply finishing with your car in one piece is a sizeable part of the challenge, with pushing and shoving par for the course. If you're particularly proficient at braking in a straight line and accelerating into the apex of a bend, you've been wasting your time. Your best bet here is to hammer the nitro until the last second, yank on the handbrake and then tear out of the turn with no regard whatsoever for your personal safety. It's only a game, but even if it wasn't you'd be in no danger. Plummeting off the highest of cliffs represents no threat to your life, as a magical invisible hand places you back on the track within seconds. In that sense, it's a bit like driving a Scalextric car. Except different.
And there's more. Not only are you faced with some frankly dangerous terrain, but a number of obstacles - both natural and man-made - also intermittently present themselves. This is where the game could potentially provide a split in the camp.
Picture the scene: you're cruising round the first track (based on a Hollywood film set), the wind's in your hair, you think you're pretty cool. Then a dinosaur appears from nowhere and treads on your car. Depending on your mood, this is either a hilarious aside or an incredibly annoying novelty. Each track has it own unique hazards, but other cars are equally at their mercy, and it can be a thing of joy to find two or three cars in distress while you sneak through the tiniest of gaps. The numerous obstacles ensure that each lap is slightly different, and the race certainly ain't over till it's over. Ludicrous shortcuts also feature, such as driving on to a train or being airlifted by a chopper. A reasonable amount of skill is required to use them though, and almost every course of action has some kind of payoff.
Stuff Tha Police
All this tomfoolery might lead you to assume that Speed Busters is a shallow affair, but the driving model is actually fairly sound, based on a hybrid of Ubi Soft's Pod and Monaco Grand Prix engines. It certainly moves at pace, and there's barely time to take in the lush scenery, let alone pre-empt the numerous obstacles.
The championship mode has a well-stocked shop where you can buy upgrades and a variety of skins, enabling you to constantly customise your car. You can even insure yourself against damage. Bizarrely, money is earned by speeding through radar traps, and in a curious twist, the police award cash for speeding (something about a cop winning a million dollars on the lottery). As we said, it's not a documentary; if it was, Alistair Stewart would have plenty to froth about.
So, it's winner's dinners for Speed Busters. It's an idiot-proof racing game that has you frantically slapping your keyboard for another go, while providing enough variety to keep you interested in the long term. Of course, no one will probably remember it in six months' time, but in the meantime it's 30 quid well spent.
Download Speed Busters: American Highways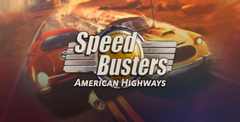 System requirements:
PC compatible
Operating systems: Windows 10/Windows 8/Windows 7/2000/Vista/WinXP
Game Reviews
On something of a phoenix-like revival at the moment, Ubi Soft seem to have a number of cracking PC games waiting in the wings for release before the end of the year. As well as the stunning Rayman 2, those crazy French developers have also announced a new racing game called Speed Busters - an ultra crap name, but with ultra fancy graphics and a promising 'feel' to boot.
The plot itself is pretty nonsense: apparently the police have lost their minds and are now rewarding people for outrageous street stunts and speeding records; and most people would do best to concentrate on the matter in hand - the racing.
Spread across six real-life courses set in Hollywood, Aspen, Mexican Inca Temples, Canadian farmland, Las Vegas and Louisiana, Speed Busters is set to feature tour styles of play (arcade, championship, multiplayer and online), and seven car styles from the '60s to the present day. Every car will handle differently and realistically due to the physics models the programmers have employed to create the chassis and wheels, both of which react separately to each other as they would in real life. It seems Ubi Soft have learnt a great deal from their successes with POD, and are keen to keep the speed of the game up and the amount of clutter on the screen down. As we all know, frame rates are , everything in a racing game.
"Our goal was to create a sensory overload racing game that locks and loads the player into a stimulating world of fast-track environments where skill and heart-pounding original rock sound tracks drive the game," Yves Guillemot, President of Ubi Soft, told us. "When gamers finish with Speed Busters, every muscle should be vibrating." Erm, every muscle? Charlie Brooker will have a field day. "To keep things interesting," Yees says, "we've added touches of humour, pop culture references and plenty of surprises."
Their plan is to cram the game full of hidden goodies, including secret tracks, power-ups (road assistant kits, radar detectors, road maps... erm, car insurance), an appearance by King Kong (s'true - seen it with our own eyes), plus other fancy stuff such as progressive texturing (when cars leave skids marks on the road and the marks stay there).
Graphically, Ubi Soft are pulling out all the stops with an array of special effects including reflective chrome, real-time shadowing, fogging and progressive lighting. Overall though, it looks like something of a cross between The Need For Speed and Super Mario Kart - but without the chimps and bananas. Should be a lot of fun, then.
Similar Games
Viewing games 1 to 8