SpongeBob SquarePants: The Cosmic Shake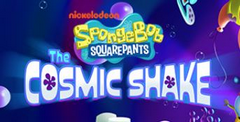 Download SpongeBob SquarePants: The Cosmic Shake and join your favorite underwater friends on a wild adventure! Explore whimsical worlds, solve wacky puzzles, and save the day with SpongeBob and Patrick. Dive into the fun and play now!
In SpongeBob SquarePants: The Cosmic Shake, you join your beloved pals Spongebob and Patrick as they open a bottle of Mermaid Tears and find themselves sucked into another dimension. This dimension sends them to alternate versions of Bikini Bottom, each one in need of saving from a unique threat.
Each alternative dimension lands SpongeBob in some pretty crazy situations. He's a snail in one, a cowboy in another, and a pirate in yet another one. He dons a unique costume for each dimension as he fights to save Bikini Bottom.
Platformer
This game is primarily a platformer, with you jumping from platform to platform in an effort to achieve certain objectives. As you progress in the game, you'll be able to unlock new skills that make platforming easier. This includes both classic platforming skills, as well as a couple of unique ones including Fishhook Swing and Karate Kick.
Graphics and Sound
One of the most impressive features of this new game include the effort put into how it looks and sounds. The characters are all voiced by their original actors, which is fairly uncommon in many of these games.
It also features 101 songs from the original soundtrack of the cartoon series, including a fan favorite, "Sweet Victory." The graphics are also much better than average, with detailed characters and rich backdrops. The game truly gives off a polished feel to it, which makes it that much more exciting. Compared to games from other cartoon series like the original Garfield game, it's many times better planned out and drawn.
Family Friendly
As one might expect for a SpongeBob game, this game is family friendly and perfect for playing with your kids. The game is a relatively pure adventure, has a straightforward plot, and will keep kids entertained through each of the 7 different worlds.
It's not known at this time how difficult gameplay is, so if you're planning to play this with younger kids you may want to play it through yourself to make sure it is an appropriate level for your child.
Coming Soon
SpongeBob SquarePants: The Cosmic Shake does not have an official release date at this time. It is listed as "Coming Soon" with Amazon offering it for preorder with an estimate of December 31, 2022 as a release date. While this is still a long way away, it's exciting to think there may be more development to make this game even better from what is currently being shown.
While we can't guess as to how good this game will be without actually getting behind the wheel, what has been demonstrated looks great. The original voice actors are hilarious and keep to familiar banter, the graphics look amazing, and it's clear the developers have given gameplay some effort with their added skills.
9
If you're a fan of SpongeBob SquarePants, this game is definitely one you should be adding to your collection.
Pros:
Original voice acting
Incredible graphics
Smooth gameplay
Cons:
Download SpongeBob SquarePants: The Cosmic Shake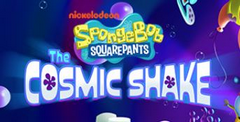 System requirements:
PC compatible
Operating systems: Windows 10/Windows 8/Windows 7/2000/Vista/WinXP
See Also
Viewing games 1 to 8