Standoff 2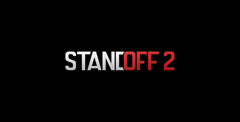 Click the "Install Game" button to initiate the file download and get compact download launcher. Locate the executable file in your local folder and begin the launcher to install your desired game.
For the longest time, loyal fans of FPS gaming have waited for a competent and well designed FPS shooter to grace the mobile platform. As we look at this one through the lens of 2020, we thankfully now have many well designed and established mobile FPS games to choose from. However, as recently as 2018, there still wasn't a multitude of games to choose from and even less that were worth your time. So this is when Standoff 2 joined the party.
This game is for all intents and purposes, the unofficial mobile version for the Counterstrike franchise. This game aims to offer the features, match types and overall charm of the series that translates to the mobile screen. Attempts have been made in the past through games such as Critical Ops to a mixed reception. This game could also be closely compared to Call of Duty mobile.
CS:GO On The Go
Standoff 2 is wonderful at faithfully capturing the essence of what makes CS:GO so special and bottling it up into a condensed and concise mobile app. The visuals for this title, although not anywhere near the standard of the PC inspiration, are outstanding for the mobile platform, allowing players to fully immerse themselves in battles without janky textures or poor models getting in the way of a engaging experience.
The game also uses game modes that replicate those present in CS:GO. With the four normal modes on offer being team death match, defuse, arms race and sniper duel. Each asks for different skills and tactical awareness from the player and on the mobile platform at the time of released, this was unparalleled.
This unparalleled performance also translates to the controls and mechanics which feel so accessible and familiar. In fact, this exact same layout is used in the fully licensed Call of Duty Mobile title. Which only highlights what this game was doing right.
A rich community
This game also has a fine community of players that you can interact with and compare yourself against via leaderboards. Not to mention, this game follows the trend set by CS:GO of using skins as a commodity and creating a marketplace for said skins. This has always been part of the appeal and core gameplay loop for the famous franchise and Standoff 2 replicates this admirably. Not to mention that the game complements this with competitive games and prizes in the form of skins. Which you can of course, sell on the market. It creates a sense of intrigue, motivation and keeps the interest for the game there indefinitely.
A Trendsetter
This game is arguably the FPS app that has paved the way for more competent and we'll design apps to come to the forefront. Through being true to its inspiration and delivering a game that is as poised and polished as the platform allowed at the time, this one has garnered a loyal following and the respect of the CS:GO community.
8.5
So if you are an avid CS:GO player and you've been frustrated for the longest time that there is no mobile version of the title. Standoff 2 is here to fill that void and do so with aplomb.
Pros
A true embodiment of its inspiration
Great gameplay and game modes
Bustling community and marketplace
Great visuals
Cons
Occasional performance issues in relation to high ping
Smurfs and hackers are rarely reprimanded.
Download Standoff 2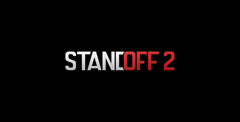 System requirements:
PC compatible
Operating systems: Windows 10/Windows 8/Windows 7/2000/Vista/WinXP
Game Reviews
Standoff 2 is a no nonsense first person shooter that started the mobile FPS genre. This multiplayer game has a surprising amount of depth to it. With different game modes, a generous selection of weapons, and decent graphics, it may be the best thing the mobile shooter genre has seen.
Balanced gameplay
Many mobile games are "Free to play, Pay to win." Standoff 2 does have features available for donations, but overall the game is very balanced and these tools don't help so much it makes the game unfair. You can even make skins yourself and sell them on the game if you wish.
Although you'll probably lose frequently at first due to panicking during tense situations or simply figuring out how to move, aim, and shoot all at the same time, the learning curve is part of the game. If you struggle with the standard options, don't worry, all of the controls can be adjusted in any way you see fit. The better you get, the more you will benefit—and improvements in your gameplay reward you by unlocking new modes.
Compete to be the best
The game offers a ranking system that lets you see just how good you are compared to other players. As you progress through the game, you can see how you stack up against other players, until you are the number one player in the game.
If you're not great at first person shooters, don't worry. There are still plenty of other things to keep you occupied in the game, but for those who truly enjoy gaming, seeing how you stack up against other top players can be a satisfying experience.
3 exciting game modes
Standoff 2 allows you to play in 3 different modes. These included a death match where 2 teams must try to kill each other, with the team that has the most kills winning. "Defuse" is another game mode that features 15 fast paced matches, winner of the matches takes all. Finally, "Arms Race" is a mode where you must complete the mission by using every weapon in the game.
The game has gotten attention for being very similar to Counter Strike and has been dubbed the mobile version of it by reviewers and streamers around the world. Both games are serious FPS games with great features, exciting gameplay, and high quality graphics.
While the two games are somewhat different, especially considering Standoff 2 has been optimized for mobile, if you've played Counter Strike you'll know what to expect from Standoff 2.
9
This game has gone to great lengths to fill a gap in the mobile FPS market. While many new FPS have come into the mobile gaming sphere, few of them have had the care and attention put into it like Standoff 2. With amazing graphics, a rich variety of games, and even the ability to make custom skins for the game, you'll never run out of things to do on this action packed game.
Pros:
Multiplayer gaming
Variety of weapons
Superior graphics
Cons:
Can be difficult to control weapons and movement
Similar Games
Viewing games 1 to 8