Starbase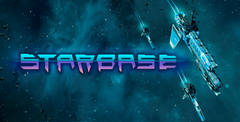 Download Starbase and build your empire among the stars! Construct massive space stations, mine precious resources, and engage in epic battles in this open-world sci-fi MMO. Will you dominate the cosmos? Play now!
With the full release coming later in 2021, Starbase is a game that I have been keeping my eye on for a while now. I love a good space shooter and this one is adding in building, crafting, social aspects, and more to a formula that I already enjoy. I have a feeling that this is going to be a pretty big hit when it comes out of early access.
Forging Your Intergalactic Path
From what I can tell there is no big story that you are playing through in Starbase. The game is about you trying to make your way at the edge of the universe by making your own ships, space stations, getting resources, and so on. It is kind of like what you have going on in a game like Minecraft, but in outer space.
In An MMO, Everyone Can Hear You Scream
The intent of Starbase is very ambitious. I was surprised when I learned that this was actually an MMO. The universe in the game is always expanding and you are just trying to find your way in it. The way you go about this is up to you. You can spend ages gathering resources so you can have a badass space station, a fleet of ships, and even a team of buddies where you all work together to make your part of space your own and just take what you want.
You could just play on your own, trying to trade and bargain with people in a more honest and friendly way. One of the things that is very interesting to me about a game like this is that players are free to enjoy it the way they want.
Building Up And Tearing Down
A huge part of Starbase is building things. You do this by mining asteroids, exploring, looking at abandoned and damaged ships and stations, and through trading and fighting with others. That kind of thing is great and something I am sure many people are going to have a lot of fun with. The thing with Starbase is that it also has a lot of destruction in the game. Everything in this game can be destroyed and the destructible environment aspect of the game is one of the coolest I have seen in a game like this.
I Have A Few Maneuvers!
There is also a lot of combat in this game. I guess I would say that at its heart the game is a first-person shooter. However, you do also have spaceship combat too. You can try and go it alone if you want and that is cool and I am sure very rewarding for players of this style.
For me personally, I will be teaming up with my friends so we can work together, have different responsibilities, and so on. While I am sure some people will try and go the pacifist route, at some point you are going to have to fight for what you have.
8
There are some great-looking games coming out and already released in 2021, but Starbase is actually one of the games I am most excited for. In some ways, I am getting some real No Mans Sky vibes from this game, but it looks like this game will deliver on what that game promised and then some more. If you enjoy first-person shooters, but want more from the genre, this is a game you need to take a much closer look at.
Pros:
I love the setting of the game
The building aspect is cool, building a large space station is awesome!
There is both first-person and spaceship combat
You are free to play the game anyway that you want
Cons:
The game is promising a lot, perhaps too much
Will other aggressive players spoil the game
Download Starbase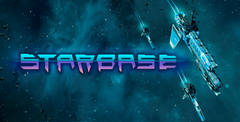 System requirements:
PC compatible
Operating systems: Windows 10/Windows 8/Windows 7/2000/Vista/WinXP
See Also
Viewing games 1 to 2