Superman Games Download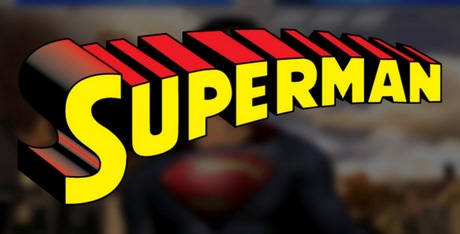 There is no need to leap up, up, and away to find the best Superman games! Right here we have a fine selection of the Man of Steels greatest hits when it comes to video games. Superman has not had the same level of respect that other superheroes have had in terms of video games, but there are still some solid entries out there and that is what you will find here. You will also be able to play some other superhero themed games here too as we have a few of them in this section also.
One game that does not actually get a great deal of attention is Superman for the Sega Genesis/Mega Drive. In some parts of the world, this game is given the subtitle, Man of Steel. This is a solid 2D action platformer that has you playing as Superman as you try and save the day from a bunch of his most nefarious foes! It is far better than Superman 64 that is famously regarded as one of the worst video games of all time.
If you want to stick with 16-bits then one of the more popular and most famous games to star the Man of Steel is The Death and Return of Superman which was released for both the Super Nintendo and Sega Genesis/Mega Drive. This game follows the story of the famous comic book and has you playing as different versions of Superman. What is cool about this game is that is similar to games like Final Fight and Streets of Rage. Also, a little bit of trivia for you, this game was made by Blizzard, yes, the same Blizzard that would go on to make World of Warcraft and Overwatch!
We all know how bad Superman 64 is, but to be fair, there are some decent Superman games that are in 3D. One that is very well done is called, Superman Shadow of Apokolips, and it was released for Nintendo Game Cube and PlayStation 2. This is set in the same universe as the Superman Animated Series and features much of the voice cast from that show. It is a solid 3D action and adventure game and if you are a fan of the series, it is well worth checking out. If you are wondering why the game was not released for the original Xbox, that is because that console got its own exclusive game called, Superman: The Man of Steel which is nowhere near as good, but is still worth checking out if you are in the mood for a Superman game.
While the movie may not have been exactly amazing, Superman Returns The Video Game is far better than most people give it credit for. It has a very interesting system where you are not just beating up random bad guys or playing through the events of the movie. You are actually responsible for keeping the entire city as safe as you can. It is a very interesting way to make a Superman game and it is one of the better ones out there.
While there may not be a ton of Superman games out there. You can rest assured that we have raided the vault at the Fortress of Solitude and made sure the best of them are right here.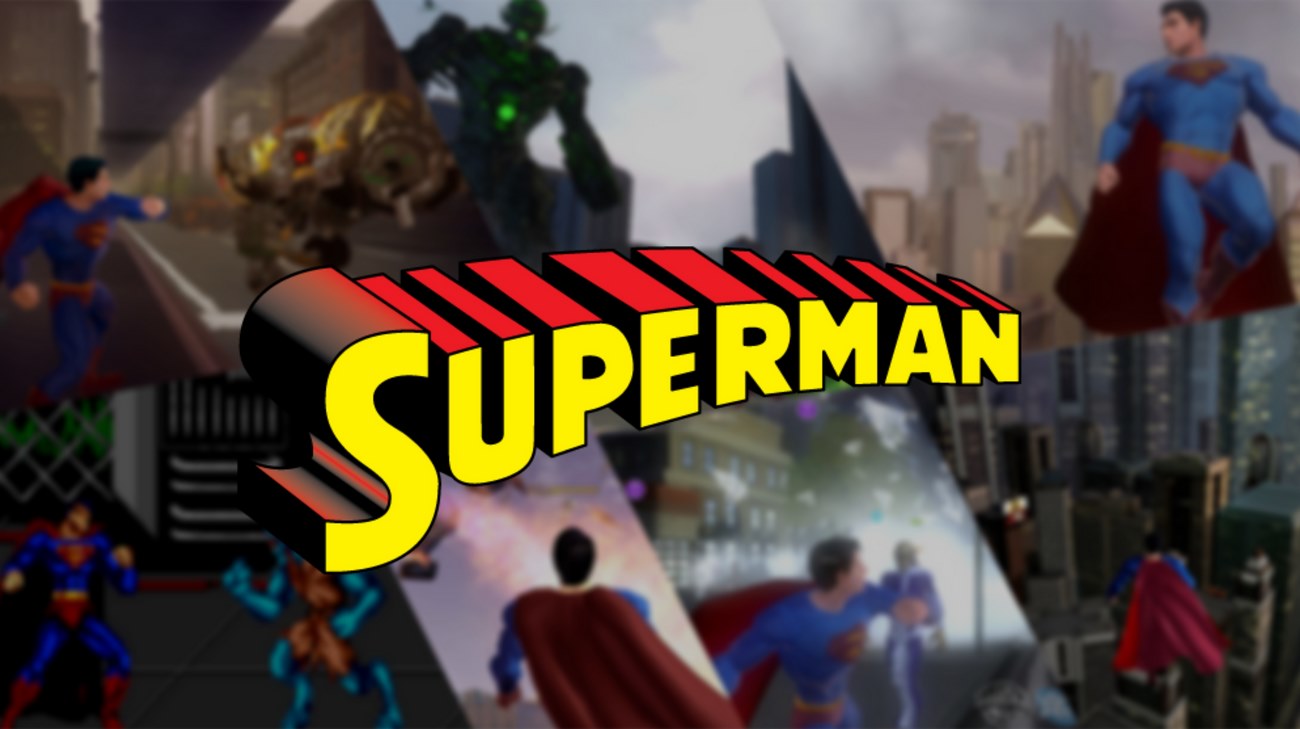 Best Superman Games
Viewing games 1 to 12 (of 12 games)


See also:
Batman Forever

It's another bat-a-riffic adventure for Batman and his bot wonder.
The game loosely follows the events of the Death of Superman starting from the time that the Underworlder's take over the Metropolis Power Plant to Superman's return and defeat of the Cyborg.


See also:
The Tick

The Tick is a Beat-'Em-Up game, developed by Software Creations and published by Fox Interactive, which was released...
The Red Skull is out to conquer the world once again, so it's up to Captain America and the Avengers to stop him and his army of thugs.

See also:
Death and Return of Superman

The game loosely follows the events of the Death of Superman starting from the time that the Underworlder's take over...
The Real Game Begins. Batman forever. Brace yourself for endless action with Batman Forever. Batman and Robin blast into Gotham City in a duo-player fighting game. Armed with over 125 incredible attacks, fierce combat moves, and an arsenal of gadgets, the dynamic duo are ready to battle the diabolical minds of two-face and the riddler. Without question... it's Batman Forever. Featuring over 80 unbelieveable stages! Incredible 3-D computer-rendered graphics. Real digitized characters and backgrounds. Team up as Batman and Robin and find tons of secret rooms and hidden surprises.


Based on the Marvel comic book series, X-Men pits everyone's favorite team of superheroic mutants against the villainy of Magneto.


Spider-Man and Venom - Maximum Carnage springs Spider-Man, Venom, Carnage and numerous other Marvel Comics characters into life.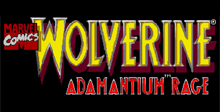 Wolverine receives a mysterious transmission via computer; someone or something has information about his past and arranges for them to meet at an undisclosed location in Canada.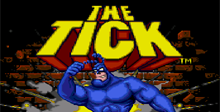 The Tick is a Beat-'Em-Up game, developed by Software Creations and published by Fox Interactive, which was released in 1994.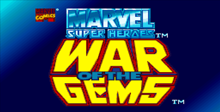 Marvel Super Heroes - War of the Gems is the title of a side-scrolling video game based on the events of Marvel Comics' series, Infinity Gauntlet.