The King of Fighters EX2: Howling Blood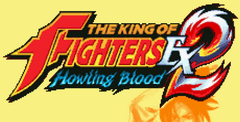 Click the "Install Game" button to initiate the file download and get compact download launcher. Locate the executable file in your local folder and begin the launcher to install your desired game.
Today I am checking out The King of Fighters EX2: Howling Blood which is an SNK fighting game that was released for the Game Boy Advance. The original Game Boy and Game Boy Color really struggled with fighting games. The GBA however, was able to more than hold its own and this is another solid fight game for the handheld.
A Warrior In A Boys Body
Stories in fighting games have just gotten better and better over the years. The King of Fighters EX2: Howling Blood was released in 2003 and storytelling in fighting games was not quite there yet. This is actually an alternate timeline story from what the Neo-Geo and arcade KOF games offer.
Basically, we have a guy called Gustav who is trying to revive the spirit of Goenitz. If you have played a KOF game before you know this is a bad idea. He does this by putting the spirit into a boy's body and now he tests this new "weapon" by hosting another King of Fighters tournament.
Two Buttons Are Better Than Four
This is a 3 on 3 fighting game where you pick your team and then take down your opponents. The GBA may only have four buttons, but The King of Fighters EX2: Howling Blood comes very close to matching the arcade and console experience. I like how they give you two control methods. One uses all four buttons as your moves, two for punch and two for kick. You can then hold L or R with another button to do your roll and character summon. It works, but I found it a tad clunky. I preferred the method where use A and B for punches and kicks and how hard you press the button results in the power of the move and then L and R are used for characters and rolling.
The gameplay on offer here is great. It is fast-paced and the challenge feels fair. You have 21 characters to play as with three of them being brand new to this game. Now, if you have played an SNK fighting game before you know that the bosses can be infuriating and that is the case here too. It will take a lot of practice, patience, and rage to beat the game with all of the characters.
Little Screen, Big Presentation
The King of Fighters EX2: Howling Blood looks great on the Game Boy Advance. Even Mei looks sexy as always here! The animation is great and I think they did a wonderful job bringing such a graphically demanding series to a hand-held console. As well as a few new fighters, a couple of new backgrounds are here too. The characters when you beat them lay on the floor too which is awesome and something, I am surprised they were able to do.
The music is great, it has some tunes that you will most certainly recognize and the few voice samples that are here may be a bit scratchy, but they are the same as you would get in one of the console games.
9
The Game Boy Advance has some excellent fighting games and I feel that The King of Fighters EX2: Howling Blood is far too often overlooked. This is a very solid fighting game that is a ton of fun to play. It may not get the love that it deserves, but if you enjoy fighting games, I highly recommend that you check this out.
Pros:
21 characters to play as with 3 brand-new ones
The fighting feels fantastic
This is a great looking game
They managed to get the full KOF on this little cartridge
Cons:
The four-button setup feels a tad off to me
That final boss is cheap as hell!
Download The King of Fighters EX2: Howling Blood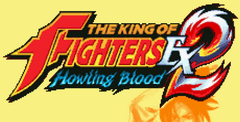 System requirements:
PC compatible
Operating systems: Windows 10/Windows 8/Windows 7/2000/Vista/WinXP
Similar Games
Viewing games 1 to 3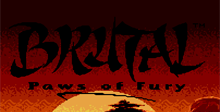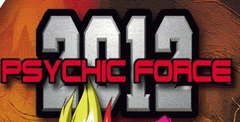 Psychic Force 2012
Like the first Psychic Force on the PlayStation a couple years back, this is one fighting game you'll either love or hate.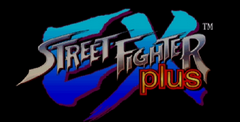 Sf Ex Plus
What should've been called Street Fighter III, this 3-D (or rather, polygonal) update to the world's most popular series of fighting games is excellent.