Tony Hawks Proving Ground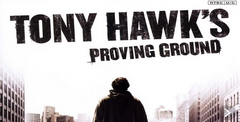 Click the "Install Game" button to initiate the file download and get compact download launcher. Locate the executable file in your local folder and begin the launcher to install your desired game.
Tony Hawk invented a new sub-genre within the sports category of videogames. As a fan of the Tony Hawk series, I find it extremely fun to string along risky combos and jam out to rebellious 90s rock. But Tony Hawk Proving Ground is the black sheep of this flock.
Game Modes
Proving Ground has three sections to the game, the first being career mode where you must do big stunts on camera to impress everyone. The next section of the game will have you trying to build speed, complete tricks, make long combos, and other tasks that are supposed to resemble the rebellious side of being a city-dwelling skateboarder. Finally, the last mode will have you doing mundane goals set for you at each level. For example, using a level editor to build additional grind rails and jumps to get you from point A to B to C, without touching the ground.
Story & Characters
The game will have you meet real-life pro skateboarders as you progress through the game's chapters. The voice acting is fine, but not great and they hardly add much to gameplay or your purpose of playing the game in the first place. That said, as an avid skater myself, it's pretty cool to hear from them, even if it's a cheap marketing ploy so they can pin that on the back of the game's case.
Gameplay
Maybe I'm weird, but I play Tony Hawk to do cool tricks and have an over the shoulder view of the fast-paced and thrilling experience of being a pro skateboarder. Proving Ground, however, has a slow-motion ability when doing big jumps to help you do several tricks at rapid succession. Seems like something out of EA's arcade-style snowboarding games, SSX. Slowing down the game takes away from that thrill, not necessarily a bad thing, but I'm not a fan. For the most part, the gameplay is as great as other Tony Hawk games like the Pro Skater series and Tony Hawk's Project 8. This has few exceptions where certain tricks like manuals feel unfinished and inconsistent.
Features
Camera modes, you must set up a camera and perform tricks in front of your camera. However, while doing this the game sometimes doesn't acknowledge that you're in front of your camera and if it does, it changes your view to the view of the camera which can be disorientating. Finally, you have to awkwardly claw grip your controller in order to reach the button on the controller to take the photo and do your tricks. It's simply a pain. Next, is the level editor. In past Tony Hawk games, the level editor was to create all original levels only.
This was fun and simply something you did if you felt like being extra creative. However, in proving grounds it's required to complete certain objectives and it's inconvenient to use, especially trying to fit your own ramps and grind rails into these premade levels that are already designed to have their own flow. Adding to it makes them feel poorly planned and cluttered. The game does have an additional 8 player online multiplayer mode which is great for playing with friends or trying to outdo other players, I can imagine those servers are empty these days, if they're even online anymore.
6.5
This game is definitely fun and I enjoyed it. Thankfully Proving Ground's shortcomings are few and are not at all game-breaking. I can certainly see how this is the odd one out of a niche game series. Meaning this likely won't be your favorite Tony Hawk game, but you can't blame them for not topping the Pro Skater series we know and love. Mediocre at best, cheap fun at it's worst.
Pros
Good gameplay
Decent graphics
Fun but short story/chapters
Cons
Goofy and sometimes frustrating objectives
Bad Camera mode
Poor level editor
Some broken tricks
Download Tony Hawks Proving Ground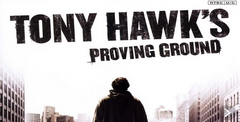 System requirements:
PC compatible
Operating systems: Windows 10/Windows 8/Windows 7/2000/Vista/WinXP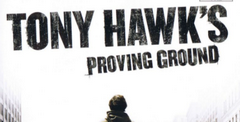 System requirements:
PC compatible
Operating systems: Windows 10/Windows 8/Windows 7/2000/Vista/WinXP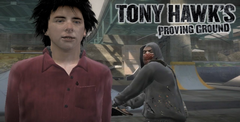 System requirements:
PC compatible
Operating systems: Windows 10/Windows 8/Windows 7/2000/Vista/WinXP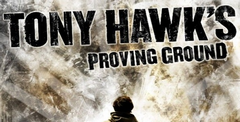 System requirements:
PC compatible
Operating systems: Windows 10/Windows 8/Windows 7/2000/Vista/WinXP
Playstation 3 Screenshots
Playstation 2 Screenshots
Similar Games
Viewing games 1 to 10