Blitz 2000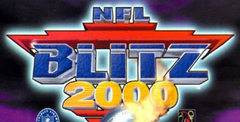 Click the "Install Game" button to initiate the free file download and get compact download launcher. Locate the executable file in your local folder and begin the launcher to install your desired game.
This will be the only arcade-perfect version of Blitz you can get on a home console. The graphics are exact and the overall translation so far is fantastic.
New features include the ability to create a book of 27 offensive, nine defensive, nine customized offensive and nine customized defensive plays. Also included are the Cleveland Browns for the die-hard fans. Midway will release Blitz 2000 this September for the DC launch.
Download Blitz 2000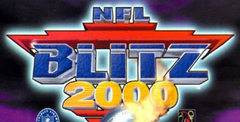 System requirements:
PC compatible
Operating systems: Windows 10/Windows 8/Windows 7/2000/Vista/WinXP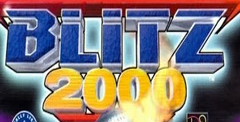 System requirements:
PC compatible
Operating systems: Windows 10/Windows 8/Windows 7/2000/Vista/WinXP
Game Reviews
Midway hasn't forgotten the PlayStation. Blitz 2000 is coming this September and will feature what they call Intelligent Play Select Al, which means the logic in the Al will learn as the game is played in an effort to cut down on "cheating." And the CPU will apparently pick power-ups more like a human would--doing it in response to what you've picked on the VS screen, rather than randomly. Neat.
People say:
8.5
I'm more impressed with this version than the N64 Blitz 2000. It looks really nice and moves even faster than its N64 counterpart. If I were looking for the best representation of Blitz '99 (arcade) I'd take this one hands-down. The big new feature (drum roll please)-four-player mode! This is a key change and it works well. The other big improvement involves the play book. Rather than just stock plays, you can make your own custom set of 27 offensive and nine defensive plays. Select your favorites from each team's playbook. On top of that, a total of 18 player-created plays, both offensive and defensive, can be used. The editor is a great part of the game. For football fanatics like myself, building and tweaking plays is half the fun. A bunch of other cool new things include: on-side kicks. Blitz Passing, On Fire Mode and variable field conditions (eight total). The Titans and Browns are present as well. Gameplay is top-notch. Smarter Al takes note of the plays you pick most often and shuts you down with the best counter-punch. They've smartened-up the whole package. Spinning your way down field won't work like it did in the original either. Overall I'm psyched about this game. If Midway ever made a serious football sim using this engine. Madden and GameDay would have a run for their money.
8.0
I'm still amazed at what Midway can do with the PlayStation hardware. NFL Blitz 2000 does not look arcade-perfect, but it runs amazingly smooth and quick, with large-sized character models to boot! Some of the new enhancements, like the defensive play editor and audible play calling add some depth to an already great Blitz 99 (which never made it to the consoles). Make sure you get a multi-tap...this is a great four-player game.
9.0
When you play Blitz 2000 and NFL Xtreme 2 side by side, you see just how terribly bad NFL Xtreme 2 is. So in other words, buy Blitz 2000 and stay away from the other one at all costs. Blitz has an incredibly speedy frame-rate, great-looking graphics and solid play--it's just a tight, fun package all the way around. Besides, it has a four-player mode that rocks. If you're into Blitz in the arcade, you should buy this one with no delay. It rocks.
8.5
It's Blitz, 'nuff said. I gotta say, I'm not a sports game fan, but I like Blitz and Showtime, a lot. This is a strong conversion of the arcade, with no noticeable load time or slowdown. Football purists will appreciate what Midway has added to this version, while being just as easy to pick up and play as before. You'd think the PlayStation would buckle under the pressure of handling a four-play mode with the amount of players on the field, but it doesn't. Good job, Midway!
See Also
Viewing games 1 to 8