Blue Protocol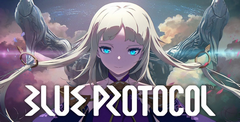 Download Blue Protocol and embark on a visually stunning MMORPG adventure! Explore a breathtaking world, form lasting friendships, and battle fearsome enemies. The future of gaming is here – play now!
Throughout the years, Bandai Namco has delivered excellent games and now is back for more with an incredible new online title. Some of the most popular franchises to be published under the Bandai Namco name include the Dark Souls series and most of the Digimon-based games. Blue Protocol is a game developed by Project Sky Blue in collaboration with Bandai Namco. But it has nothing to do with any of the previously mentioned games. If any we could compare it to the Monster Hunter game series, but it's something completely new. So, what's this mysterious game about and when can we expect it to be released? We'll let's talk about that.
About the game
Blue Protocol is an online RPG developed using Unreal Engine 4, and it features incredible visuals and design. It does look as if you're playing an anime, with cel-shaded graphics and great animations. Sadly we don't have a ton of information for the release of this game at the moment, but what we do know is that as of now it is a Japan-only release.
Previously we mentioned how it is a bit similar to the Monster Hunter game series, but you could add the God Eater games to this. Combine that with classic elements from MMO titles and make it look exactly like an anime, and there you get Blue Protocol.
As for the game's plot, it sounds pretty basic as of now. The adventure takes place on a planet called Regnus, which used to be ruled by divine beings that used the "mystical light". However, thousands of years have passed since they inhabited the land, and now their mysteries lie within the ruins of the old world. You'll have to join forces with friends and strangers to face the enemies in Regnus and explore the vast world of Regnus.
The character creation mechanics help in making each player's experience unique. But it also adds to the feeling of playing an anime, that all the characters around have incredible looks. However, not all the customization is merely aesthetic, but you also have to choose one of the different classes available. Whether you choose to be a Spellcaster or a Fighter, you have to keep in mind how it'll affect your game experience. Especially if you'll be doing lots of teamwork, you'll have to balance the abilities with your friends.
Blue Protocol seems to have everything it takes to make it an incredible experience, and a very unique one. The visuals are excellent and they are accompanied by great animations too, and incredible art and design. It is one of the best looking online RPG games, and the gameplay is just as good. Or at least it seems to be. We are looking forward to being able to play this game someday soon, but for the moment we can't really review the game.
9
The character customization is great, and it helps a lot to spice up the game experience and make it feel more varied. The fights are intense and they look stunning, but sadly we can't give it a higher score since we are yet to play it.
Pros
Amazing Visuals
Great art and design
Intense gameplay
It's huge
Cons
Download Blue Protocol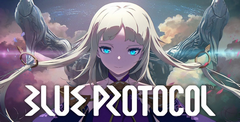 System requirements:
PC compatible
Operating systems: Windows 10/Windows 8/Windows 7/2000/Vista/WinXP
See Also
Viewing games 1 to 8