Buffy The Vampire Slayer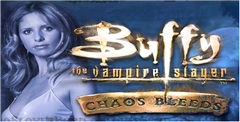 Click the "Install Game" button to initiate the free file download and get compact download launcher. Locate the executable file in your local folder and begin the launcher to install your desired game.
a game by
GameBrains, and Collective, Inc.
Genre:
Action
Platforms:

XBox,

GameBoy Color

Editor Rating:

8

/

10

, based on

3

reviews
User Rating:

7.8

/

10

-

10

votes
Rate this game:
See also:
Vampire Games
Video games based on television programs are usually disasters (think V.I.P. or The Dukes of Hazzard on the PSi), so Buffos smooth transition from broadcast signal to interactive entertainment stands out as a true anomaly. I expected the game to look good--we've been getting great-looking screenshots from EA for a while now--but what took me by surprise is how fun this preview build is to play. So far, we've only gotten to go hands-on with a couple of levels, but those offered enough bang to sufficiently excite me about the potential of the finished package.
Take Resident Evil Code: Veronica, substitute shotguns and knives with Charlie's Angels-style chop-socky balletics, add a dash of sly humor, and you get a game that's surprisingly hard to put down. Buffy's movements are fluid and graceful; like Max Payne, her attacks are as fun to watch as they are to perform. And if you learn how to pull off any of the game's flashy combo routines, you'll be able to show off big time--few things impress onlookers more than a roundhouse/uppercut crossover topped off with a backhand impalement.
Buffy actually performs that move in the show, too. Pretty cool, eh? The Collective (the guys responsible for developing this) clearly understand what makes the television series tick, and that knowledge is reflected in all of the game's little nuances. For instance: The dialogue is all spot-on; just as in the source material, Buffy's enemies are caustic and witty, prone to blurting out amusing pop-culture riffs before baring their fangs. Not that Buffy is ever taken off guard; she's always prepared to deliver catty comeback lines of her own.
A special note to Sarah Michelle Gellar fans: This disc's cyber babe is a surprisingly good replica of your favorite television blondie. In fact, all of the character models look great: Willow is a dead ringer for Allyson Hannigan, and the polygonal Angel capably retains David Borneaz's smoldering expressions. All said, this is turning out to be a pound-the-joypad-'til-your-fingers-bleed thrash-fest, and I mean that in the best possible way.
Download Buffy The Vampire Slayer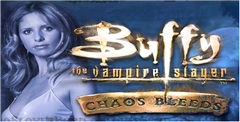 System requirements:
PC compatible
Operating systems: Windows 10/Windows 8/Windows 7/2000/Vista/WinXP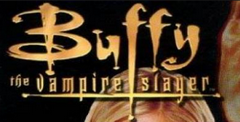 System requirements:
PC compatible
Operating systems: Windows 10/Windows 8/Windows 7/2000/Vista/WinXP
Game Reviews
People say:
8
As far as TV-to-game translations go on the Game Boy, Buffy the Vampire Slayer is pretty decent, due to the excellent cutscenes and humorous dialogue (not spoken, of course) in between the levels. They really capture the spirit of the show, even though the game's story is contrived in spots. Unfortunately, the gameplay itself is mediocre at best. Levels are small, and the variety of vampire enemies (one even has a mullet) are best described as the brain-dead undead. While you can pull out a solid number of offensive tricks, most don't need to be used. For example, when you encounter an enemy, you can't leave that particular scene until they're killed (like in Golden Axe). Problem is, this creates a wall of sorts on each side of the scene. Simply back the enemy against this invisible wall, knock them down with a sweep kick and drive a stake through their heart. Voila, one dead vampire. Sadly, this even works on the bosses, so you can finish the game in an hour. Sarah Michelle Gellar is hot and alt, but I'll pass on this game and stick with the show.
Chances for this Buffy game looked slim after the death of the Dreamcast; titles bound for extinct platforms usually fade into development hell. Thankfully, this sultry slayer doesnt go down without a fight. And against all odds, the Buffster has made her way to Xbox (with a substantial graphical overhaul). Based on the long-running TV series, this action-adventure title thrusts you into the role of Buffy Summers, a perky, popular chick chosen to combat the undead forces that threaten the earth.
The game roughly encapsulates some of the plot elements from the early episodes, so youll control Buffy as she masters the art of slaying. Her mentor, Giles, instructs her on the finer points of kicking, punching and staking the hearts of the vampiric beasts attacking Sunnydale. As your skills improve, youll learn to wield different flesh-rending weapons and dazzling magical attacks. Youll also interact with many of the characters from the show, including Angel, Spike, Willow and Cordelia. The series unique sense of humor survives the transition intact Buffy and her foes engage in witty exchanges during fights, and youll have a chance to chat with most of your friends after each level.
People say:
7
Wow...Im really impressed at how well this game captures the unique, irreverent appeal of the show. Its all here clever humor, interpersonal drama and satisfying, ass-stomping action. Channeling the spirit of Joss Whedons creation demands a lot of Buffy herself. Sarah Michelle couldnt make it, but this sound-alike hits the role perfectly, tossing off scads of legitimately funny quips. It also helps that the real actors voice many of the other characters. Infusing this Buffiness into a game is admirable, and the action title they stuck it in is a deserving vehicle. Its very combat heavy, but the quality of the fighting really surprised me. You begin the game with some fairly cool combos and unlock new moves as you progress. And seriously, the melee fighting is way better than that of modern brawlers like Dead to Rights or State of Emergency. The graphics also took me by surprise sharp colors, speedy movement and lifelike facial animation put Buffy among the upper echelon of Xbox lookers. The game isnt devoid of drawbacks, though, as the combat can get repetitive due to a small number of enemies per stage. This problem clears up later in the game, but early on youll be fighting a lot of identical vampires. Also, Buffys frequent comments recycle too much, and the humor wears thin after the 20th time. Buffy fans pick it up. Everyone else give it a try. Youll likely get hooked.
5
Not knowing what to expect from a game based on a show starring a bunch of Y-Gen, vampire teenagers, I was pleasantly surprised. There, I said it! Now dont get all high on your horse. Its not like Buffy doesnt have issues. Although fightings mindlessly fun, kicking butts too button-mash easy at first. When you can kill a vamp with one stab to the chest and best beefier boys simply by running away, Buffy feels more like one of its far-fetched TV episodes than a game. It certainly captures the shows appeal, and its a solid buy for fans. But between the annoying one-liners and huge difficulty spike late in the game, its just not for casual gamers.
7
If theres one thing to be said for Buffy, its that the presentation is excellent. The graphics, music, witty one-liners and delicious puns...fans of the show will really appreciate the detail thats gone into this game. But they might not be able to ignore the combination of extremely annoying controls and a slow camera that makes battles way more cumbersome than they should be. Multiple bloodsuckers after you? Sorry, you cant block more than one at a time. Cant see that vamp behind you? Thats cuz the lame-duck camera system guarantees that nearby enemies will be out of view 50% of the time. Nice atmosphere, but needs tighter gameplay.
GameBoy Color Screenshots
Similar Games
Viewing games 1 to 6