Danganronpa: Unlimited Battle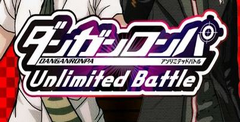 Click the "Install Game" button to initiate the file download and get compact download launcher. Locate the executable file in your local folder and begin the launcher to install your desired game.
Mobile gaming has been one of the biggest things in the gaming scene for a while, and believe it or not it is the platform with the most active players in the world. After all, pretty much everyone has a smartphone, and playing a game on your phone is really accessible, it's a console you take with you everywhere all the time. That's why many franchises choose to just go and make a version of their game for Android and iOS. And Danganronpa isn't the exception to this, not just by releasing their full-blown games into the mobile platform, but making a completely original game for mobile called Danganronpa: Unlimited Battle, and we'll be talking about it right now. So, let's get started!
About the game
The Danganronpa series has always been heavy on the plot side, in fact, they are mostly visual novels, with a couple of exceptions, so the story is a pretty important element of the franchise. So, this is why you'd be surprised to learn that this game basically has no plot or story whatsoever. It is actually a reskin of a pre-existing gacha game called Kenka Banchou: Crash Battle, based on the classic titles also developed by Spike, Kenka Banchou Baddass Rumble-
Danganronpa: Unlimited Battle was a collectible card-based role-playing game for iOS and Android devices featuring predominantly the cast of Danganronpa: Trigger Happy Havoc and Danganronpa 2: Goodbye Despair.
Unlimited Battle is an action game where players create teams of four characters and pull them to throw them around like a slingshot. The game will also feature multiplayer for up to four players.
The game is originally a free-to-play game, however, there is no shortage of in-game purchases that consist of refilling our energy bar, having more "continues" and unlocking rare items through gachapons. The in-game coins will once again be the "Monokuma coins".
Gameplay
It is an action game in which players gather in teams of four characters and backtrack to propel them like a slingshot across the screen to attack.
A cooperative multiplayer mode is also present in the game, allowing up to four players to fight together. All characters will have their voice acting, at least during the action segments, and all of them will be presented in 3-D models.
So, if you've ever played any Danganronpa game before, you'll notice this game doesn't sound anything like any of the other games in the series. Not even Danganronpa: Ultra Despair Girls, which is a spin-off action-based game.
In the end, the game wasn't really popular nor was it downloaded too much. This is why it was only available on the app stores for about nine months before they pulled the plug and removed it. And while there's really no story mode, if you're a fan of the series you should really take a look at this game! The gacha market is pretty big, we have the proof right on the app stores since there are more than enough franchises adapted into gacha games right now.
8
Still, the gameplay is solid, and there are over 600 cards to collect, so there's a lot of content and it's actually enjoyable!
Pros:
There is a good amount of content here, with over 600 cards to collect.
The gacha system is pretty deep, you can buy different types of cards with different rarity levels.
Cons:
You need to play for a long time to unlock everything, and some people might not want to do that.
It doesn't really feel like a Danganronpa game
Download Danganronpa: Unlimited Battle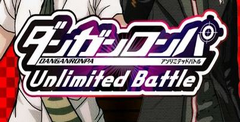 System requirements:
PC compatible
Operating systems: Windows 10/Windows 8/Windows 7/2000/Vista/WinXP
Similar Games
Viewing games 1 to 6