Fantasy Football '97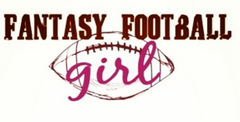 Click the "Install Game" button to initiate the file download and get compact download launcher. Locate the executable file in your local folder and begin the launcher to install your desired game.
a game by
ESPN Sportszone
Platform:
PC
Editor Rating:

6

/

10

, based on

1

review
User Rating:

8.7

/

10

-

3

votes
Rate this game:
See also:
Football Games, Sport Games
Overview
ESPN and Starwave have teamed up for the third straight year to produce one of the top fantasy products available on the Internet today: Fantasy Football '97. For those of you new to fantasy games, it basically works like this ...
At the beginning of the season, you draft players from the various NFL teams onto your fantasy squad. Over the course of the fantasy season, you will decide which players to make active for each week and will have the ability to trade players or acquire some from free agency. The stats your active players accrue in a given week are compared to those of your weekly opponent, and he/she with the most points for that week wins. At the end of the season, the best fantasy teams square off in a playoff bracket to determine the League Champion.
This review is supplemented by a sheet of comments from other members of "The GameFabrique League," so you can also get some idea how the game was received by other fantasy veterans and even a rookie or two.
Gameplay
A fantasy game must have a few key elements to be successful. I will cover the most important of these and discuss FFL '97's merits in each category.
A fair draft system. ESPN's game now lets you choose between several drafting options. You have the traditional multi-list draft, where you rank your top choices in each NFL player position and a randomly determined draft order distributes players based on your league owners' rankings; a new single-list method that lets you rank players by importance regardless of their NFL position, as well as a live draft (for Late League owners only this year). A single-list draft, while a live draft, is a real-time "single-list" method.
There are some pitfalls common to list drafts. For starters, retired players may be listed in the default rankings, or rookies may be left off the list completely. ESPN/Starwave have gotten much better at keeping their draft lists current, but owners should be sure to watch the NFL news wire for news of injuries, drug indictments, etc. as draft day approaches.
Full team control. After two years of evolution, I feel that ESPN is now offering a good degree of team control to its owners. Trades and free agency are now fully operable by the owners, whereas in the past one would have to e-mail the Commissioner and ask nicely for something to be done with a trade or similar transaction. The newer system gives owners more direct control over their team's composition, and the waivers and the trade review options open to all league members help to ensure fairness and relative equality in every league.

Fierce competition. This is what it's all about. On Sunday, will you be laughing and crying with the TDs and fumbles or will you just check your stats every Tuesday to see how your team did? The head-to-head weekly competition offered by ESPN/Starwave makes your Sunday battles much more personal and fun than you'll find in those leagues that simply compile stats for each team and rank teams accordingly. Nothing's better than gloating over your weekend thrashing to your dejected buddy at the water cooler on Tuesday.
New Features/Improvements
Being a veteran (and, ahem, League Champion) of the past two ESPN/Starwave seasons, here's my insight on how I feel this fantasy product has improved over the past 2 years:
Performance -- Any new Internet service is going to go through some growing pains, especially a service that offers the kind of database interactivity required to publish a full-featured fantasy game. Starwave has dealt with some of its past performance problems, and this year's game seems faster and more responsive than previous offerings. I asked Mark Swardstrom, Design Director for ESPN SportsZone games, to describe some of the steps they had taken recently to improve performance: "We've switched platforms since '95 and it has allowed us a lot more flexibility when it comes to increasing the server capacity and distributing the load between machines. All of the fantasy games and minigames run on the same head-end machine and get sent to one of many back-end machines to actually run the process. Along with some clever programming, we've been able to handle a lot more people with a lot less response time." Believe me, the changes have been noticed. I remember in the '95 version, you would sometimes have to submit a roster change 50 times or more before you were lucky enough to get through the "server busy" bottleneck. And back then, it seemed that whenever calculations had to be made by the server (for score posting, etc.), the system would fall to its knees and become unusable. But all that has changed. This year, you can spend 95% of your time playing with your team and only occasionally have to re-submit a form.

New and Improved Features -- Where a lot of companies would have sat on their proverbial haunches enjoying the rewards of producing a popular fantasy game, ESPN/Starwave have taken their FFL game to new levels by implementing numerous new features (many suggested by users) and improving existing ones. Since 1995, the added/improved features include: customizable team helmets and names, weekly box scores, free agency and trades, trade protests, and better intra-league communication (via bulletin boards and personal profiles). Features planned for the Late League (for which you can register until the third week of the NFL season) are Live drafts, Keeper Leagues (you get to retain up to three players for next year's team), and Live boxscores. You simply won't find this depth of interaction and control in most of the FFL games on the Internet.

New Scoring System -- It seems like every year, ESPN/Starwave changes their FFL scoring system. This is not a bad thing, however; I think it shows admirable flexibility on their part. Scoring in a fantasy league must be balanced so that no single player position holds too much importance. Starwave learned a painful lesson in '95 when defenses were charged -1 point for every point the opposing offense scored. Team Owners cried out against this practice because it meant that no matter how good your offensive starters were, you could lose if your defense's opponent scored a lot of cheap points at the end of a game. For instance, my opponent in the 1995 Championship game for my league had the 49er defense. Well, who would have thought they'd give up around 35 points in each of the last two games of the NFL season. Lucky me, I capitalized. But the point is that those were garbage points ... SF won their games.
Last year, there was a similar problem with the scoring of quarterback points. Unless you had Brett Favre on your team (like I did), you were almost instantly doomed to failure. So this year, quarterbacks only receive 4 points for throwing a TD (instead of 6), and defenses get a bonus for keeping opponents to a low score, but are otherwise not penalized for points against them. This makes for a much more balanced system and more competitive action every Sunday.
Waivers -- "All right," you're saying, "is there anything about this year's game that you don't like?" Well, yes. The new waiver system. In case you're not familiar with waivers, they are a way to ensure that all teams will have a fair shot at unclaimed players. Last year, when you claimed a player successfully, your waiver position dropped to 10, automatically meaning that you had less of a chance of getting your next claim. This year, the teams with the worst win/loss record are assigned the highest waiver positions each week. To me, this means that a winning team is penalized for winning. I should have an equal chance at claiming players regardless of my record -- that's how it is in the NFL after all.
Bottom Line
ESPN SportsZone's Fantasy Football '97 will cost you a one-time fee of $29.95 (minus $10 for SportsZone subscribers), but if you are a serious fantasy player, it is definitely worth the price. The fact that the game is not free actually increases the level of competition -- owners who pay are more likely to be active and not drag your league's ranking down by playing for one week and then disappearing.
Though I may not be a fan of every feature or rule of this game, there's much more to praise here than pan. The depth and richness of features, the support, the online chat, and the improved performance combine to make ESPN/Starwave's Fantasy Football '97 the king of this year's crop of online fantasy games.
Download Fantasy Football '97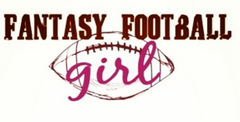 System requirements:
PC compatible
Operating systems: Windows 10/Windows 8/Windows 7/2000/Vista/WinXP
Similar Games
Viewing games 1 to 18