Viewing games 1 to 6 (of 6 games)


Barrel down the straightaway and bank your way into turns as you master the world's most challenging raceway. Race at top speed towards the finish line. Enjoy such realistic features as acceleration, lane changes, diversified terrain, sudden curves, and much more. Outrun is not just a test of who can drive the fastest, it's also a matter of who can plan the best race strategy and execute it flawlessly. Each race is different and demands a new strategy.


See also:
Battle Grand Prix

The game contains multiple gameplay modes; vs mode, champion mode and survival mode and players race in locations all...

F1 World Championship

F1 World Championship is a Formula One Racing game, developed by Parkstar Software and published by Domark, which was...
Formula One freaks who've blazed through Sega's all-time classic speedster, Super Monaco GP, crave another asphalt-scorching racing contest.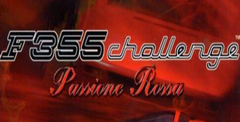 Daytona USA was a great game, but it's been a long and winding road since the release of that classic.