Outrun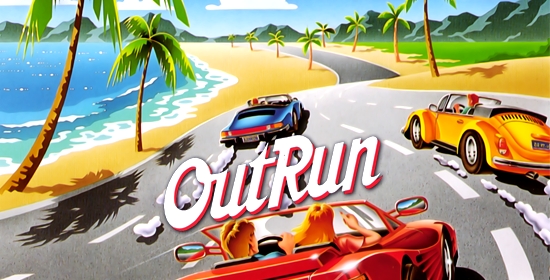 Race across varied terrain in this conversion of one of the most famous arcade racing games. Your Ferrari is at the ready, complete with female passenger, over a series of short tracks.
Gameplay is viewed form just above and behind the car, so you can see it. The roads are full of sharp bends and hazards, contact with which can cause the car to roll and lose you time. On each section of track there is a fork in the road, allowing you to choose which direction you go in. You have to complete 5 track sections in total, out of the 15 in the game.
Game Reviews
The classic arcade racing game is back in 8 meg, 16 bit form! Just like the coin-op!
One of the best auto racing games of all times is coming to the Mega Drive in 8 meg form. The choppiness and problems with the SMS version are gone and all that remains is the spectacular game as it should have been originally done.
Sega Genesis/Mega Drive Screenshots
Sega Master System Screenshots
Similar Games
Viewing games 1 to 4
Now this is a old school arcade racer, Like all old arcade racer's you do not need the brakes just punch the gas and watch the world fly by!, But it did have some new ideas like it was the first driving game ever to have gears or though there is only two of them, The rules simple get to the check point before the time runs out, But it's not easy since the time limit is very tight.