FIFA 15
Click the "Install Game" button to initiate the file download and get compact download launcher. Locate the executable file in your local folder and begin the launcher to install your desired game.
a game by
Electronic Arts Canada
Platforms:

XBox 360,

XBox One,

PS Vita,

PC,

Playstation 4,

Playstation 3
Editor Rating:

8.3

/

10

, based on

2

reviews,

3

reviews are shown
User Rating:

9.6

/

10

-

5

votes
Rate this game:
See also:
FIFA Games
The yearly soccer game has become a tradition among sports fans for decades, and FIFA 15 proves that EA's monopoly is far from over. FIFA fans know what to expect with each new entry, but FIFA 15 aims to build upon the franchise's history and deliver the most realistic soccer experience yet.
That said, the franchise still has to battle its usual adversary: the lack of gameplay innovation. While the new tech behind FIFA 15 is impressive at first glance, the lack of new game modes and significant changes to the core formula might prove disappointing to returning players.
Smarter(?) Players
With each new entry in the FIFA series, EA aims to deliver the ultimate in realism for soccer players. While the visuals have improved considerably over the past few entries, there's still a point of contention over FIFA players: the game's AI.
While AI-controlled players on your team usually work well enough, the same couldn't be said about the players on the opposing team. This time, however, EA has promised a revamped AI, fueled by the extra horsepower provided by the new generation of consoles.
Even though there's a certain improvement in the computer-controlled players, the AI opponents are still leagues behind what we've seen in games like Pro Evolution Soccer 2015. However, there's an area where FIFA gets an edge over PES, and that is in its astounding presentation.
Next-level Animations
While the AI might leave something to be desired, the same can't be said about the new and improved animations. Everything from dribbling to simply running feels weighty and properly impactful, giving FIFA 15 a heightened sense of realism.
With better animations also comes a greater sense of unpredictability to the way both the players and the ball move. This does wonders for FIFA 15's sense of realism, as every play feels unique thanks to fewer instances of canned animations being used. As is to be expected, some rare ragdoll glitches can happen from time to time, but they're very rare this time around.
Graphically speaking, FIFA 15 continues to be the most visually astonishing soccer game in the market. Every little detail looks amazing, from the stadium shadows to the textures in every player's uniform. EA's Ignite engine has come a long way this gen, delivering some life-like visuals that give FIFA its edge over the other soccer games.
Improved Ultimate Team
Die-hard FIFA fans will be pleased to hear that FIFA 15 includes some much-needed upgrades to the way Ultimate Team works. Some of these improvements are meant to give players a boost to their dream rosters, as now they aren't limited to just a base number of players to create their squad.
Players can now use loan players in their Ultimate Teams. These high-level players can give players a crucial competitive edge, but only for a few matches. However, recruiting a loan player costs a fair amount of in-game resources, so players might have to think twice about how to best invest their funds.
8.5
FIFA 15 offers players more of the same gameplay they're used to, for better or for worse. While it lacks some new gameplay modes, the revamped physics and AI are great additions to an already strong soccer simulation.
Pros:
Impressively detailed visuals
Satisfying and realistic physics
Ultimate Team is better than ever
Huge selection of licensed real-life players
Cons:
AI could use some improvements
Lack of new game modes
Recycled content from previous FIFA titles
Download FIFA 15
System requirements:
PC compatible
Operating systems: Windows 10/Windows 8/Windows 7/2000/Vista/WinXP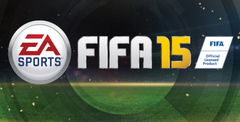 System requirements:
PC compatible
Operating systems: Windows 10/Windows 8/Windows 7/2000/Vista/WinXP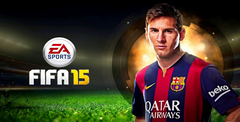 System requirements:
PC compatible
Operating systems: Windows 10/Windows 8/Windows 7/2000/Vista/WinXP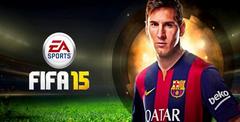 System requirements:
PC compatible
Operating systems: Windows 10/Windows 8/Windows 7/2000/Vista/WinXP
System requirements:
PC compatible
Operating systems: Windows 10/Windows 8/Windows 7/2000/Vista/WinXP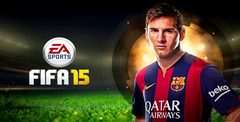 System requirements:
PC compatible
Operating systems: Windows 10/Windows 8/Windows 7/2000/Vista/WinXP
Game Reviews
Soccer games have been an ongoing franchise since 1993, and its success has grown ever since. A new version of the game was released every year, as a way to always keep the game up to date with everything going on with the soccer world, and to always bring up new features to the game, like new uniforms, celebrations, among others. Although being released every year, FIFA 15 delivers new and exciting mechanics in this version.
Game On
Like in previous titles, players can select the team that they wish to play, and can fully customize it as they see fit. You can choose the best formation, and make substitutions of players either before, or as the match takes place. With FIFA 15, there is a smoother control precision, and that makes controlling the player to be more fluid while making the person controlling them feel more in control.
Now the man-to-man defense is something even more effective, the pushing and pulling mechanics make defending and stealing the ball from the opponent team be more gratifying than ever. Another improvement made was the ball physics, and kicking the ball now is more precise than ever, not only that but dribbling and passing also look and flow beautifully.
You can choose from over thirty-five licensed leagues, with over six hundred clubs. There are also more than sixteen thousand players and forty-one licensed stages that can be played on. So you can play your favorite team on your favorite stage.
Manage Your Team
For soccer fans, FIFA 15 ultimate team has always been one of the most interesting aspects of the game. In it, you can build and manage your own team and use players from any of the thirty-five leagues that are in the game. To be able to buy better players, you can play either online or offline to earn coins to purchase certain players or packs that contain random players.
One of the new features in FIFA 15, is that now you can loan players for a certain number of matches. But that is not all, it also introduced something called The Concept Squad, and in it, you can create a dream squad, as you are given access to the game's database. And as always, a couple of legendary players were added to the game. Like Roberto Carlos and Franz Beckenbauer.
Overall
You can play it with friends either online or in the same room, so if you don't want to tackle online matches by yourself, you can always invite some friends to help you. If you are a fan of soccer games, and want one that makes you feel totally in control, FIFA 15 is the right choice for you.
8
You can play it on the PS4, Xbox One, and PC, it was well received by players and critics, but if you're thinking about buying it, you might want to avoid the PC version, as it is filled with bugs.
Pros:
Better controls
New and exciting mechanics
More players and teams
Cons:
Game contains a few bugs
AI makes questionable decisions
Online matches can be frustrating
Any football soccer fan in the world knows for sure that FIFA games are the undisputed king when it comes to sport simulation games. They've been releasing them yearly for a long time now. Here we'll be talking about FIFA 15, the second title to be released for the Xbox One and PS4. So, let's see if it was a smooth transition into a newer generation for the king of football soccer games in the world.
About the game
There isn't much to say about what this game is all about. It's a simulation game about a sport that hasn't changed much in the last decades. You can choose from different teams from all over the world. They can be both national selection teams or even club teams to play some of the most epic matches this world has seen.
The game features an updated list of players with their stats corrected to make it more realistic. But of course, the game isn't just free-matches, there's also a career mode available. And you can also create and customize a character, or even make an entire dream team.
A smooth transition?
When FIFA 14 launched as the first FIFA game on the Xbox One and PS4, it was a huge letdown. It looked pretty much the same as it did in the past generation consoles. It seemed as if the series of games hadn't caught up to the new generation consoles yet.
FIFA 15 was developed in a different engine for each generation though, but that probably didn't do the trick either. The visual aspect is still disappointing, definitely not up to what you'd expect from this generation of consoles. However, they managed to upgrade the physics and playability a lot.
Now there is more realistic ball physics, and the control is much better than before. They even enhanced the AI for the goalkeepers. The difference isn't so much in the visual department as it is in the gameplay aspect, and that's also greatly appreciated. The ball doesn't feel like it's glued to the feet of the players, but it also isn't constantly ten feet ahead when running either.
When you compare it to Pro Evolution Soccer 2015, you'll notice this straight away too. So, with all and all, improvement is improvement, and this one was great.
Review
We can't say that the game changed the industry, nor that it revolutionized gaming in the world. And when you look at the bigger picture, it is still pretty much the same game each year, so you have to look at the subtle differences to see if there really is an improvement.
As we mentioned before, while the visuals are disappointing, the gameplay is greatly improved here, and that's great. The AI is better, and the physics are much more realistic too now. This all adds up to make the game more fun and challenging. And yes, it's great for having some matches with your friends too.
Graphics and visuals: Disappointing, dull, and boring. The characters look way too similar to the previous year's game. There isn't really an improvement in this area. However the animations are a bit better, and that helps to add realism, especially when the camera is further away from the field.

Gameplay: This is probably the best aspect of the game, and given the nature of the title, it's also the most important, so that's great. The improved physics and much better AI make up for a better game experience. The matches are more realistic and faster now, and the different play modes are interesting.

Sound: The commentators during the matches are realistic and have great quality recordings. The sound effects help greatly in giving the game more realism, and it all adds up to a great experience.
Playstation 4 Screenshots
Playstation 3 Screenshots
Similar Games
Viewing games 1 to 16