Ghost Recon Wildlands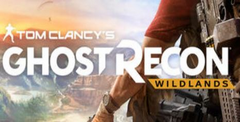 Click the "Install Game" button to initiate the file download and get compact download launcher. Locate the executable file in your local folder and begin the launcher to install your desired game.
Embark with three other friends to the faraway lands of Bolivia in Tom Clancy's Ghost Recon Wildlands, the ultimate open-world military shooter. Join the Ghost team and fight the Santa Blanca cartel with everything you got, as you try to survive against the merciless hordes that aim to create the biggest Narco-State in history.
Featuring some tight gunplay mechanics and rewarding exploration, this might very well be one of the best multiplayer experiences you'll ever have. An incredibly detailed open world and satisfying progression system mean that Wildlands is just as enjoyable in single-player mode as it is to play with your friends.
From Valleys and Mountains
In the near future, a powerful cartel known as Santa Blanca has seized control of Bolivia. Now a massive Narco-State, the Ghost team is dispatched to take care of El Sueño, the cartel's nefarious leader.
Taking him out won't be so easy, however, as what Santa Blanca lacks in morals, it makes up for in firepower. Before you take down the leader of the band, you'll first have to go through some lower-rank officials, each with their own gruesome – or sometimes sad – story to tell.
From a narrative point of view, there's nothing too groundbreaking about Wildlands. It takes a page out of Call of Duty Modern Warfare's book, presenting a story where the good guys might not be all that good in the end.
Ubisoft Mechanics
When an open-world game is developed by Ubisoft, players have become used to a very particular set of rules that dictate how progress is made. Enemy encampments and radio towers are everywhere to be found in the world of Ghost Recon Wildlands, something that almost makes the game feel like a third-person Far Cry 3.
Outside of main missions, the gameplay can become repetitive fairly quickly. Going from point A to point B and cleaning up enemy encampments does get old pretty fast, but that's precisely where the game's amazing multiplayer comes in.
Together with three other friends, Wildlands becomes one of the most satisfying online co-op experiences you'll ever have. Coordinating stealth assaults, bringing down enemy bosses, or simply riding around the Bolivian countryside is a blast if you're playing with your friends.
For those players who prefer their games to remain offline, there's still hope. The allies' AI is responsive enough, rarely getting in your way or making you fail some critical stealth missions. That said, there's still the feeling that playing with other human players is infinitely more rewarding than going solo.
Gorgeous Vistas
Bolivia offers a varied landscape that features everything from lush forests to arid deserts and everything in between. Wildand's graphics are simply amazing, offering some breathtaking vistas throughout your Bolivian escapades.
The vibrant scenery also offers players some interesting stealth options. Hiding behind trees or blending in with the vegetation are all valid strategies, and pulling off a successful enemy encampment infiltration without being seen is one of the most rewarding gaming experiences we've had in a long while.
9
Tom Clancy's Ghost Recon Wildlands is a solid third-person shooter with a focus on multiplayer gameplay. The game's impressive visuals make up for its disappointing plot, even if the gameplay can get a bit repetitive from time to time.
Pros:
Solid gunplay and gun customization
Amazing co-op multiplayer mode
Tons of gadgets and infiltration tools
Impressive photorealistic visuals
Cons:
Repetitive gameplay
Some online connectivity issues
Uninteresting plot
Download Ghost Recon Wildlands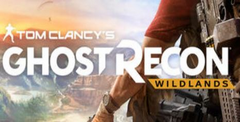 System requirements:
PC compatible
Operating systems: Windows 10/Windows 8/Windows 7/2000/Vista/WinXP
Similar Games
Viewing games 1 to 7